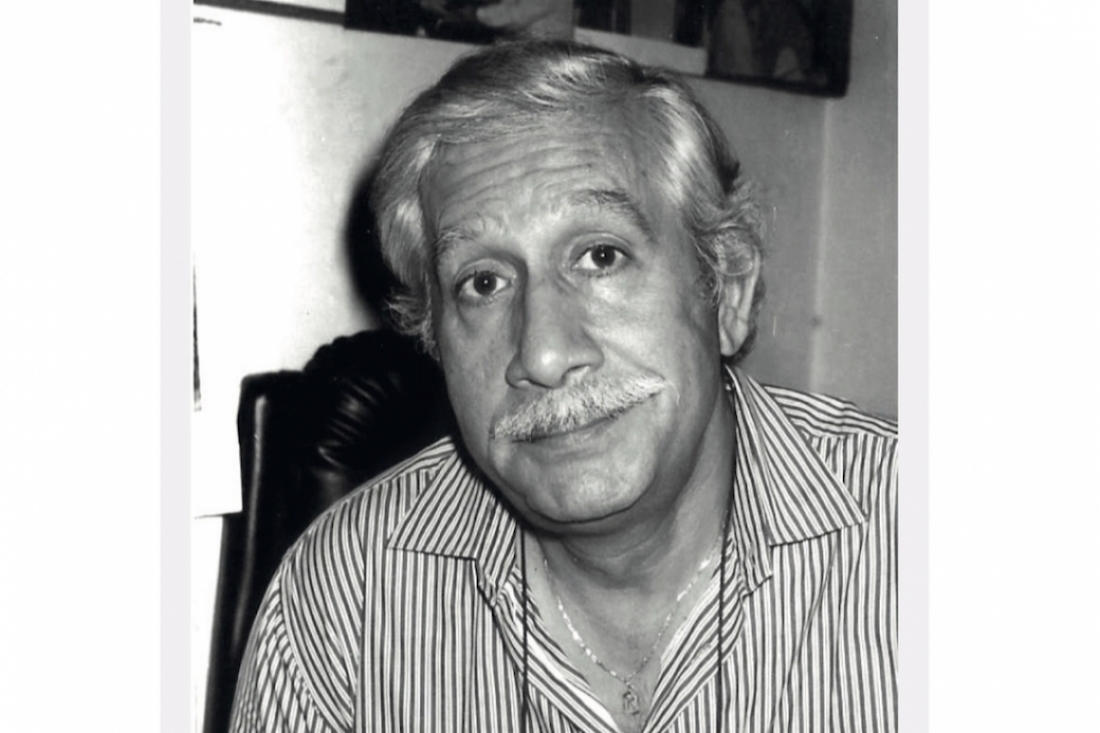 The Colonel who told SRK he wasn't tough enough
'Bete, come and meet me, I'm growing old', he would say each time he called me in office, excited as a child to talk about life, filmmaking, things he thought he must impart before leaving. It feels guilty, not just unfortunate, to learn that he set ahead to take on other lives last week before I could see him again. Colonel Raj Kapoor was the man who launched Shah Rukh Khan in Fauji, the man who made him wear PT shoes and run ahead for life when the actor was a fledgling fighting for his first role.
In tribute, I share what he wrote to me in a beautiful handwritten letter that recalls the journey of discovering Shah Rukh Khan, a letter he titled Lightning Strikes.
The doorbell rang at my flat in Gulmohar Enclave, that morning way back in '88. I opened the door.
A young man stood there. He was fidgeting and swaying, shifting his weight from one leg to the other. He gave me a dimply smile and said, 'Hello, sir! I hear you are making Fauji. Please give me a role. I am Shah Rukh Khan.'
I frowned at him. 'My serial is about Army commandos. You don't look tough enough!'
'I am as tough as they come, sir!' he said, puffing out his chest. 'Just try me out!'
'Alright, I will. Be there tomorrow morning at 6:30, in sports kit and PT shoes!'
The Road Run next morning was an auditional revelation! There were 20 of them including SRK. I took them out on the road and asked them to run with me. We went at a good pace, non-stop, for a 1000 yards and then stopped, with heavy breaths, under a tree. I noticed that five of them had already abandoned the race somewhere en-route. SRK had kept up with me, even tried to overtake me, with a cheeky smile.
Back at the flat, I made them don Boxing Gloves and spar with me in turn. I grazed a few chins and noses. But SRK surprised me! At the word 'Go' he suddenly lashed out at me, almost giving me a black eye, then backed away grinning.
During the 'Trial' shoot that afternoon, he seemed to stand out from the rest, even without trying to do so. It appeared as if the camera loved him! He had the 'cinematic appeal!'
I selected him as one of the commandos, and during the shooting of the first four episodes, I revised the script to make him the 'lead' character.
The rest, as they say, is history! Within half a decade, he zoomed to the top,
Do I take credit? No way!
I would give the main credit to his mother, who doted me and fervently prayed for his success and welfare. Credit also goes to his own hard work and dedication.
And of course, the element of luck also plays a major part in such phenomenal rises-to-be at the right place for the right role at the right time!

'Do I take credit? No way!'
Respect.
Text Soumya Mukerji