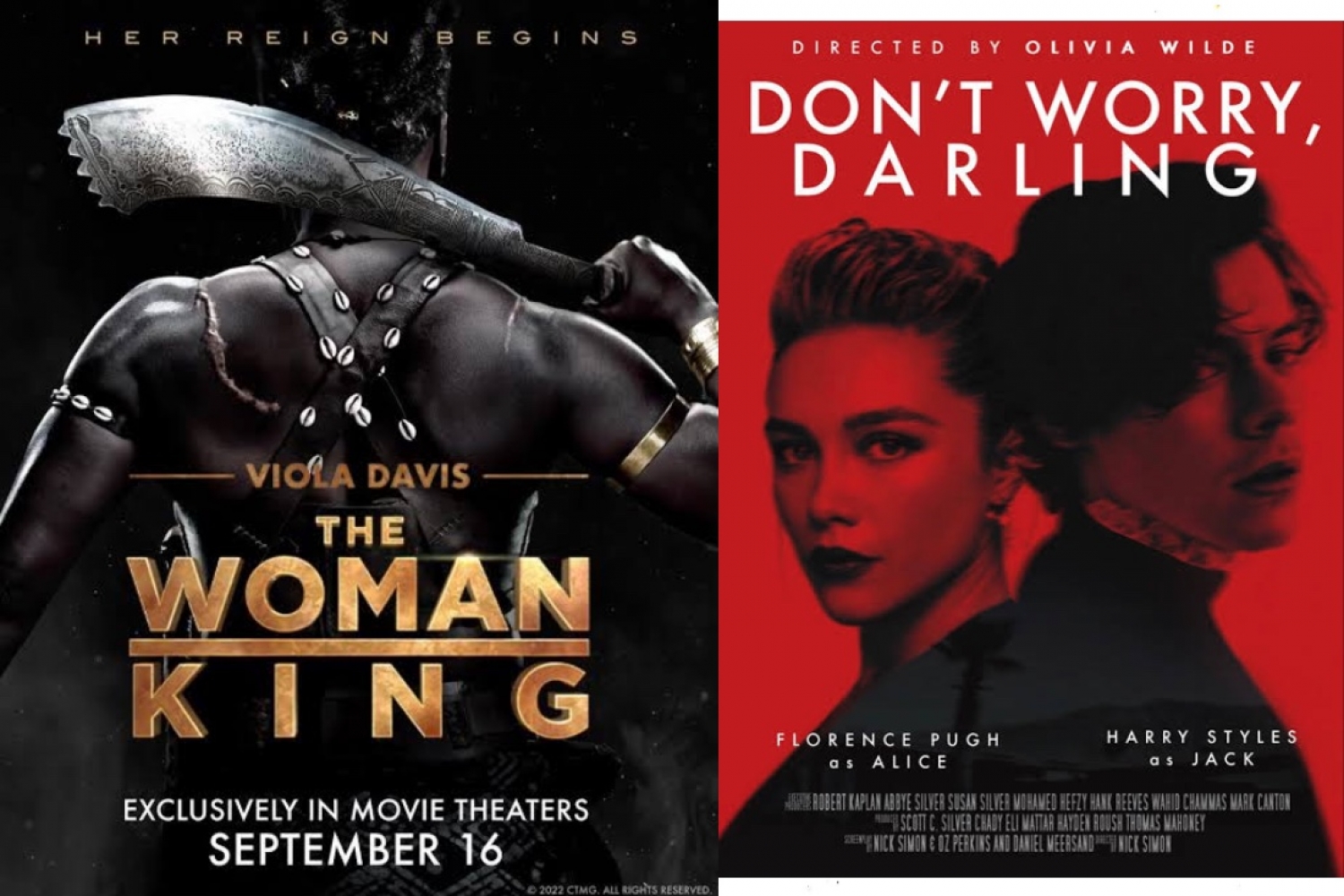 A Platform edit of the most anticipated international movies releasing in the latter half of 2022.
Mrs Harris Goes to Paris
The movie is an enchanting tale of an ordinary British cleaning lady and war-widow Ada Harris (Lesley Manville), whose dream is to own a couture Christian Dior gown. This desire takes her to the beautiful city of Paris and what awaits is an amazing story of adventure filled with dreams. The movie releases in theatres on July 15.
Nope
Set to be released on July 22, the movie stars Daniel Kaluuya, Keke Palmer, and Steven Yeun in a science fiction horror film. Ranch-owning siblings and residents of an isolated town, OJ and Emerald Haywood identify mysterious objects falling from the sky. These series of 'bad miracles' lead to uncanny events affecting human and animal behaviour. Written, directed and co-produced by Jordan Peele, the movie is also a self-commentary on the Muybridge clip. The plot is about 'addiction to spectacle' and our reaction to attention, which shall make this anticipated release a gripping theatrical experience.
Three Thousand Years of Longing
Co-written and directed by George Miller, this dark fantasy, is an adaptation of the short story The Djinn in the Nightingale's Eye by Booker Prize winner A. S. Byatt. A lonely scholar or rather a 'solitary creature' Dr. Alithea Binnie (Tilda Swinton) discovers a Jinn (Idris Elba) on her trip to Istanbul, who offers her three wishes in exchange for his freedom. The movie is set to release on August 31, 2022.
Loving Highsmith
Focusing on her quest for love and her troubled identity, the film is a fresh perspective on the life and writings of American novelist and short-story writer Patricia Highsmith. Acclaimed for her psychological thrillers like The Talented Mr Ripley and Strangers on a Train, she wrote her first lesbian novel with a happy ending under the pseudonym, Claire Morgan. This film is a vivid portrait of the author's private life through her unpublished writings which come to life through notes voiced by Gwendoline Christie. It is supposed to release on September 02, this year.
The Woman King
Inspired by some extraordinary true events, The Woman King narrates the emotionally astounding journey of General Nanisca (played by Oscar-winner Viola Davis) as she trains the next generation of female warriors for Dahomey Amazons (an all-female military regiment) and prepares them for war. Directed by Gina Prince-Bythewood, this historical epic is set in 18th and 19th century Africa, in the Kingdom of Dahomey. Its expected release is September 16, 2022.
Don't Worry Darling
Depicting utopian life in the community of Victory, the experimental company town housing men who work for the top-secret Victory Project and their families, the movie stars Harry Styles as Jack Chambers and Florence Pugh as his wife Alice Chambers. However, everything seems glamorous until some disturbing secrets come forth. This thriller is directed by Olivia Wilde and is supposed to release in theatres on September 23, 2022.
Thirteen lives
This biographical film chronicles the events of the 2018 Tham Luang cave rescue that saw a junior football team and their coach trapped in a cave for a period of eighteen days. Set to release in theatres and on Amazon Prime Video on July 29 and August 5 respectively, viewers can witness the greatest rescue the world has ever seen.
Text Samridhi Singh
Date 08-07-2022