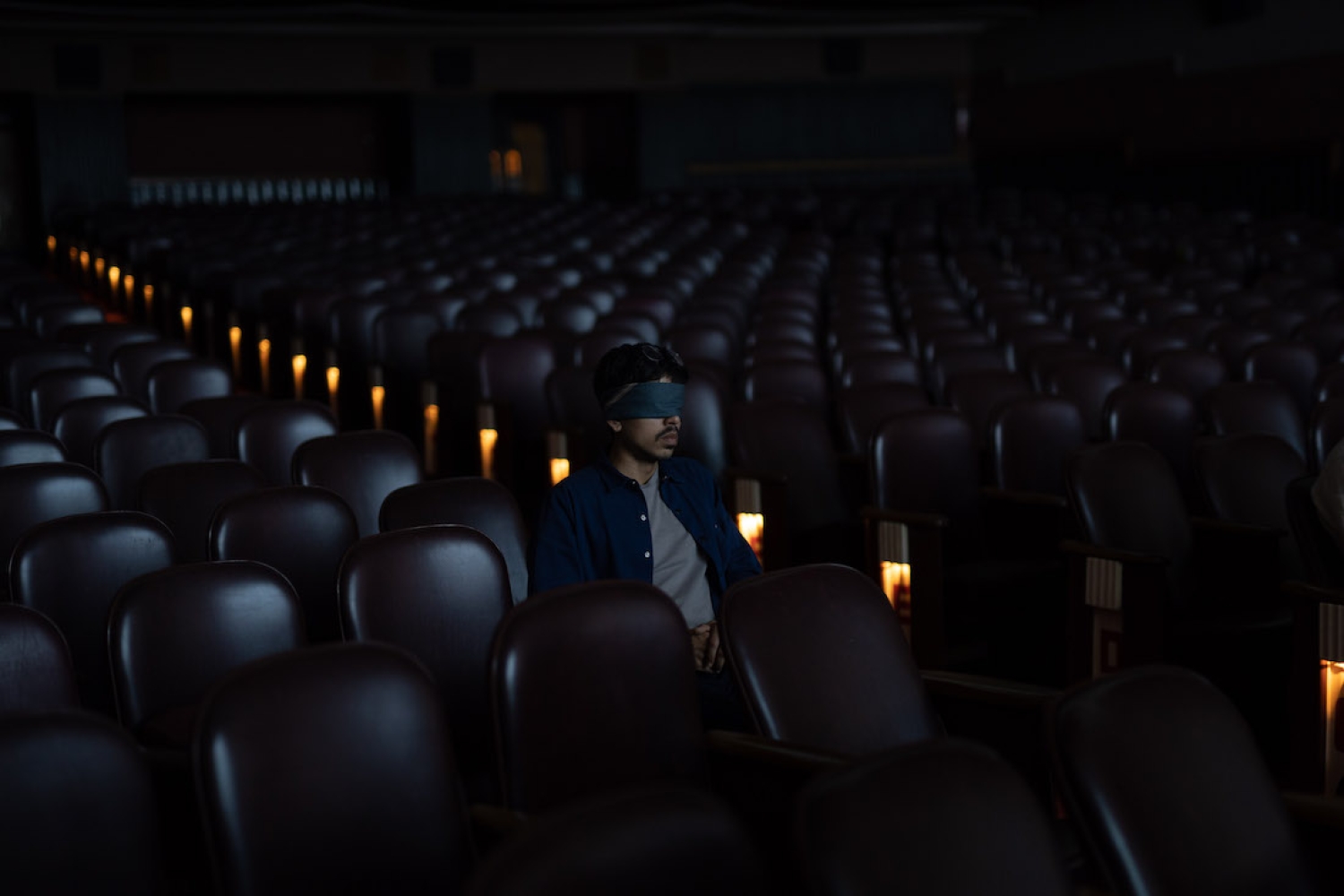 A writer first and now director, Varun Grover is very unassuming by nature. He is modest yet self assured of his craft. And rightly so with the narratives — like Masaan and Sacred Games, among others — he has rolled out in the past. But after years of creating characters in isolation, Varun has finally stepped out of the writer's room to make his debut short film, Kiss. The film tries to break down the treacherous universe of censorship in India. To know more about the film and his creative process, we spoke to Varun.
Kiss
We have been living in a world of censorship in India. Especially in South Asia, censorship is a part of our culture. In India, the board is technically called the Central Board of Film Certification, but everyone knows it is a censor board, which basically cuts films and has the power to stop a film from releasing. So I wanted to talk about it in a way where it is not from the point of view of ridicule, but coming from a point of understanding how people take those calls, and what makes a human eligible for a censor board.
The seed of the story was sown around five-six years ago when I think Pran was the chief of the Board. There were lots of incidents and lots of clashes, arguments with filmmakers. And Udta Punjab was one famous case where everyone knew that they had suggested hundreds of cuts from the film, but eventually the film was released as it is, while the Board had to stay silent on the side. Around that time, there was a famous news item where the Censor Board had asked for a kissing scene to be reduced from twenty-two seconds to sixteen seconds. That was the trigger. That was the time when I thought why not write something about a kissing scene and its duration at the centre of a debate. So the film is about the Censor Board and a filmmaker arguing about the length of a kissing scene in a film. That's the core of the film.
Subject Matter
I am most thrilled by stories that are about the conflicts and feelings of our times, stories that have human realities and moral complexities at their heart. Kiss exactly fits into this description. It is a story of our current status as a society — we are discussing five or six seconds of a kissing scene in a society where lynching is common, all kinds of hate crimes are common. And this expression of love is in a fictional universe on a screen where people buy tickets to go and only they can watch. And even there we are trying to restrict expression. So there has to be a certain model confusion at the core of it, or I would say model weakness at the core of it. Those kind of stories are really exciting for me. Because that is something I keenly observe in our society — how things have changed and still have remained the same.
Creative Process
My process has stages. One is research stage, which is where I want be very public. I want to go out, meet people, observe the world. Like Masaan was set in Benaras, so we spent a month there and just kept talking to people without any purpose — you just be there. So that is the first stage, which I've followed in almost every piece of writing I've done. Then there is the second stage, which is actual writing where I want to be completely isolated from the world, and in fact, so isolated that even in my home, I shut the door and stay in my room for eight to ten hours a day. So while writing, I want to be completely cut off and have all my research with me beforehand. And then, once I finish a draft, I again go out and research more. So it's kind of a cycle where I research and write, research and write. But both stages are completely exclusive.

Text Hansika Lohani
Date 30-11-2022