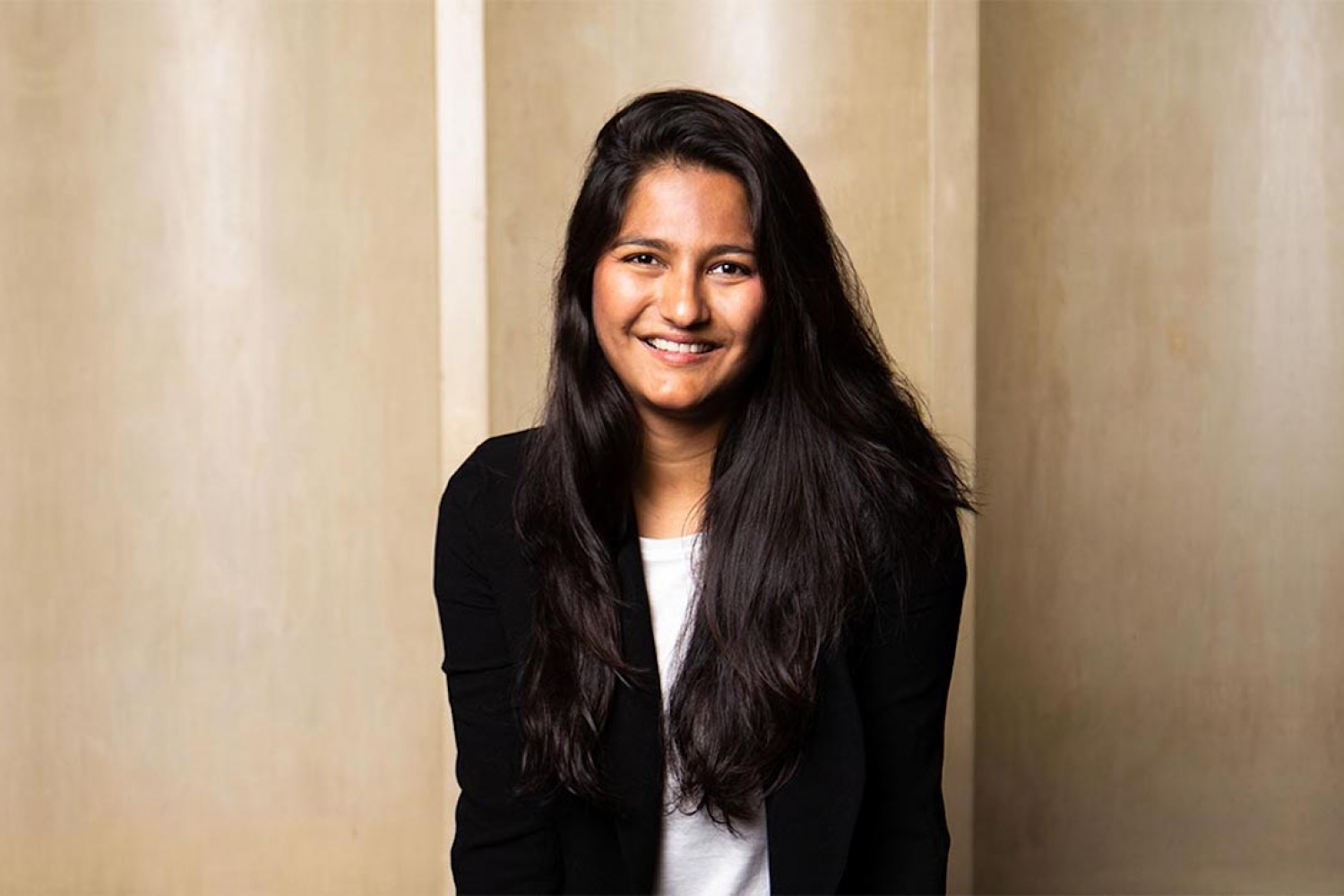 We revisit our profile on CEO and founder of Masque, as it becomes the first and only stand alone restaurant from India to become a Relaix and Chateau Member.
What the latest in dining news has certainly done, is take off its hat to - Masque. It is an ingredient-focused modern Indian restaurant where the culinary prowess is playful and polished all at the same time. The restaurant was recently awarded the 21st spot on Asia's 50 Best Restaurants, jauntily walking a little further ahead than Indian Accent, which was previously in the top twenty. The coveted win was a dual celebration since the restaurant's founder was the first female restaurateur to ever make the list.
Described as a self-taught chef, a CEO and founder, Chief Brand Advisor, mother and wife, Aditi Dugar maintains in her professional life, the title of 'entrepreneur' is the one she identifies with most. Her burgeoning portfolio supports her claim. With a boutique catering company, an active tasting lab and event space, two lifestyle cafés and a bakery on the way, Dugar's day doesn't end just because service has. Shuttling from active guest dining rooms to private high-end tastings to forward-thinking brand visioning sessions, the active mother of three young boys admits she thrives on multitasking, "I like that frenzy and chaos."
While it might appear hectic, Dugar exudes the French culinary mandate of mise en place, or putting things in place, which the promise she fulfilled with Masque, Masque Tasting Lab, the headquarters for Sage & Saffron and Bakery Project Number 27 (her Levantine bakery) all of which operate out of an old cotton mill in the city of dreams. "I'm able to balance. Work is only ten minutes away from home and a majority of my businesses are in this mill. The way I've built my ecosystem really works." Even her latest project, SeeSaw Cafe, which features an all-day global menu, stakes its claim in BKC.
With this solid base, Dugar is able to flex her muscle beyond the bay area, as seen through her partnership with Aruka Coffee at their highly coveted café in Bangalore. Focused on shaping not only their culinary program but the overall brand experience, Dugar plans to continue building her empire with other brands and chef partners from both other kitchens, as well as her own. "I've always run my company where there is this sense of empowerment. This is a very, very transparent organization. There's never been a hierarchy, but always a lateral approach."
Having recently celebrated five years in business, amidst the pandemic no less, the Masque kitchen and bar program run with a decent majority of their opening cast, a claim not many can make in an industry known for its steep attrition rate. While her former founding chef partner has recently stepped away, other 'day one' members of the team find themselves growing within the kitchen and the larger parent company, Urban Private Gourmet Limited. Take Varun Tetlani, a chef with an insatiable hunger for the storied recipes found on each Masque team R&D trip. His eagerness shines through with each description of the dishes on the current menu and he proudly looks forward to future menus the team will create under his lead as the new head chef at Masque.
Then there's Kamlesh Negi, the group's head chef who is not only partnering on the program at the new bakery but takes his work home to his farm in Uttarakhand. The fruits of his labour include the likes of galgal, a lemon variety bigger than a baby's head and far more unctuous than its smaller sister. The citrus' thick skin and high acidity levels lend well to its traditional preparation of nimbu achar, which when done the Masque way transforms into a terrifically tangy sorbet dish. Yes, amidst a crowded dinner service, each tasting menu ordered includes a trip to the back-of-house for a dip into the achar jar, complete with an explanation that illustrates the strong pickling culture seen throughout the subcontinent.
Each dish comes with its own story. Enter the sexy, succulent and a rare menu staple - the BBQ pork rib. In this week's iteration, the smoked til-it's-simply-fork-tender riblet is generously spice rubbed and topped with house pickles, wasabi greens and Axone. At Masque, the fermented soybean brings a slight chew and demure funk to the dish, which is rounded out with a side of Naga chili oil infused pork broth, that resembles the taste of Maggie in all of its best ways. The team tried Axone during one of their many R&D trips, this time to the Seven Sisters region where they also found a bounty fiddlehead ferns and brought it back to the tasting of tasting lab, like the majority of their produce. "When I first started cooking myself, I always wanted to know where it grew and was really interested in the traceability of the produce. And a lot of it came from me following chefs like Ottolenghi," Dugar confides.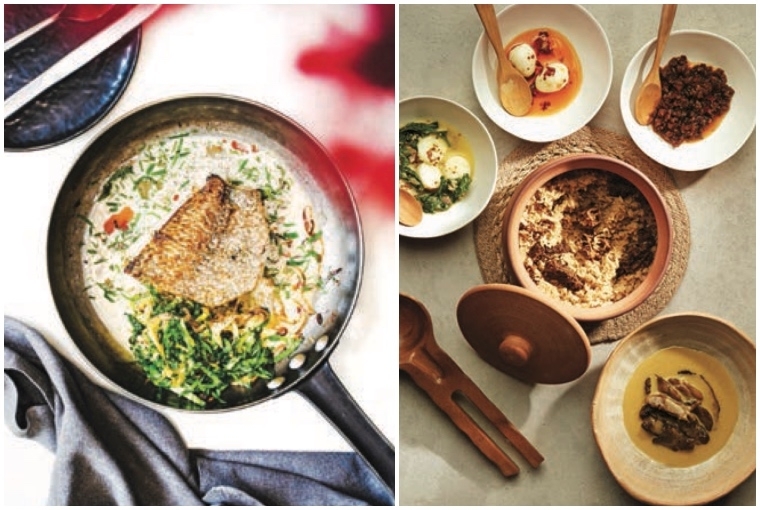 Following the Israeli chef through the Levant led to her to the core of the bread program at Bakery Project Number 27. "I went to Telaviv, Beirut, you know, did all the research and hence then the conversation started about the bakery project. The whole idea is inspired by this region - to go down this Levantine route through Beirut, Tel Aviv, Damascus - to see how it's similar with Syria, Persia, Kashmir and how all these cities are inspired by their cosmopolitan cities. And Bombay is that. So how do we bring back a baking culture that will work for a cosmopolitan city like Bombay?" This commitment to storytelling and direct sourcing are practiced across her concepts. And once the product is received, it hardly ever goes to waste. As proved by the glass barrels that line the walls of the fermentation room in the tasting lab where leftover bread becomes amino paste for the kitchen and fruits from the previous season become vinegar for Masque's equally cyclical bar program.
Dugar's love for produce and her own vegetarian diet ensure the plant-based menu is equally superlative. Just ask a vegetarian diner who had brought his own tiffin, insisting that he eats his Basmati to actually enjoy a meal. After being told that the only gravy in-house was of a goat laden variety he receded to eating the dishes the restaurant had intended to be his dinner. And he ate every last bite. Dugar makes a point of noting that getting her diners to explore a new way of eating has been part of the challenge.
When the doors to Masque opened, the restaurant focused on Indian ingredients but not necessarily prepared the Indian way. In a country completely foreign to a tasting menu, the diners were so confused about the cuisine they were eating, Masque's first ever accolade was awarded for the best new European restaurant. "While we wanted to spotlight Indian ingredients, we also wanted to change the way modern Indian cuisine is perceived. And that's when we realized the story telling needed to shift. Yes, our ideas are global but our techniques, our ingredients, our process and our dishes are from India. We started pickling, fermenting, doing all of the things our ancestors were doing and we now proudly call ourselves a modern Indian restaurant," Dugar says with a rewarding smile.
Take the barramundi. When it first lands on the table, the appearance is opaque. A simple piece of white fish swimming in a white frothy broth made with smoked clam shells. From the looks of it, it could very well be served at a best new European restaurant, somewhere. Only when the fiery red chili oil is drizzled on, with much fanfare at the table, are you introduced to the kakka roast tucked underneath. Discovered by Dugar and her team in backwaters of Kerala, small, meaty pieces of clam are romantically roasted with masala and fresh coconut, resulting in a spicy, briny snack designed to follow a drink. And it does.
As the tasting menu continues to evolve with each new crop of ingredients, Dugar ensures the vision to honor the journey through India will remain. And the same goes for all her other projects and their respective inspiration. Whether it be a trip through the valley at the café down south or the cross-country journey of all things bread. And just where will she take us next? We'll just have to eat and see.
This is an exclusive article from our June EZ. To read more such articles, follow the link here.

Text Gauri Sarin
Date 25-06-2022