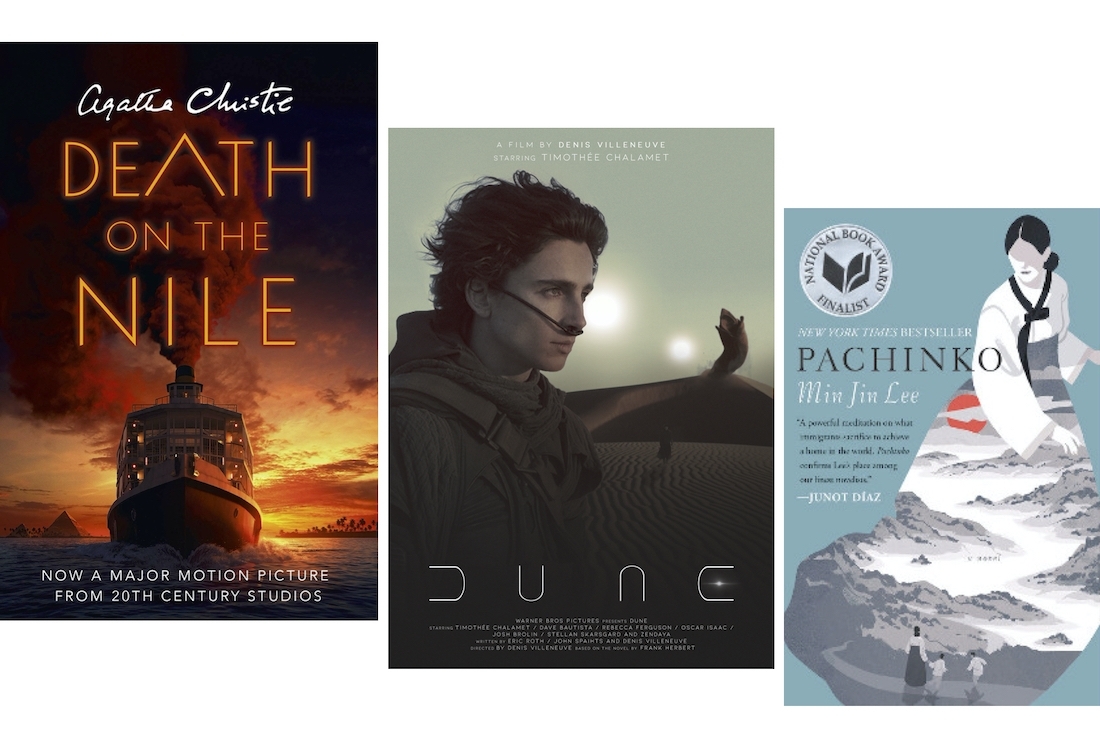 The fact that many films, along with web and television series, are adaptations of some of the most popular books is well-known. The literary to visual adaptation has been a fond exercise for filmmakers and has produced some of the most delightful and intriguing cinematic creations. While the pandemic has delayed the release of many, highly anticipated, screen adaptations of books, the fact remains that it hasn't stopped anyone from continuing the practice of exploring the visual realm within the written word. Hence, we present a Platform edit of all the incredible books you should read or catch up on before you see them come alive on your screens.
Funny Boy
Deepa Mehta's adaptation of Shyam Selvadurai's novel by the same name is already garnering critical acclaim for being Canada's official entry for the 93rd Academy Awards in the Best International Feature Film category. A tale of queer sexuality and ethnic conflict, co-written by Mehta and Selvadurai, and produced by David Hamilton, it stars Arush Nand and Brandon Ingram. Funny Boy will premiere on Netflix on December 10.
Midnight Sky
The Midnight Sky, directed by George Clooney, is based on the novel Good Morning, Midnight by Lily Brooks-Dalton. It stars Clooney, Felicity Jones, David Oyelowo, Tiffany Boone, Demián Bichir, Kyle Chandler, and Caoilinn Springall. This post-apocalyptic tale follows Augustine (George Clooney), a lonely scientist in the Arctic, as he races to stop Sully (Felicity Jones) and her fellow astronauts from returning home to a mysterious global catastrophe. The film is scheduled to be released on December 23, 2020, by Netflix.
The White Tiger
The White Tiger is an upcoming Netflix original film directed by Ramin Bahrani. The film is adapted from Aravind Adiga's Booker Prize winning 2008 novel, The White Tiger. The novel provides a darkly humorous perspective of India's class struggle in a globalized world as told through a retrospective narration from Balram Halwai, a village boy. The film stars Priyanka Chopra, Rajkummar Rao, and Adarsh Gourav. The film is set to premiere in theatres in December 2020 and will be available for streaming on Netflix from 22 January 2021.
Dune
Denis Villeneuve's adaptation of the sci-fi classic novel by Frank Herbert was one of the most anticipated films of this year. However, the pandemic has delayed the release of the film, which will cover roughly the first half of the book. The film stars an ensemble cast including Timothee Chalamet, Rebecca Ferguson, Oscar Isaac, Josh Brolin, Stellan Skarsgård, Dave Bautista, Stephen McKinley Henderson, Zendaya, David Dastmalchian, Chang Chen, Sharon Duncan-Brewster, Charlotte Rampling, Jason Momoa, and Javier Bardem. Dune is now scheduled to be released theatrically in the United States in IMAX and 3D on October 1, 2021, by Warner Bros. Pictures.
Death on the Nile
The star-packed adaptation of Agatha Christie's Death on the Nile is a sequel to Murder on the Orient Express. Kenneth Branagh reprises his role as the iconic detective Hercule Poirot, with a new cast of Gal Gadot, Armie Hammer, Annette Bening, and Ali Fazal, to name a few, joining him as potential suspects.
Pachinko
Min Jin Lee's bestselling novel will soon be turned into a series for Apple TV. Written and executive produced by Soo Hugh (The Terror), who also serves as showrunner and created the vision for the series, Pachinko chronicles the hopes and dreams of four generations of a Korean immigrant family. Epic in scope, intimate in tone, the story begins with a forbidden love and crescendos into a sweeping saga that journeys between Korea, Japan and America to tell the unforgettable story of war and peace, love and loss, triumph and reckoning.
Blossoms Shanghai
Created and produced by Wong Kar Wai, Blossoms Shanghai offers an homage to the In the Mood for Love director's birthplace at the most intriguing moments in its recent history. Wong's first dramatic series is an adaptation of the epic, multi-award-winning novel Blossoms by Jin Yucheng. Written by award-winning Shanghainese screenwriter Qin Wen, with visuals from Academy Award-winning Crouching Tiger, Hidden Dragon cinematographer Peter Pau, the seriestells the story of an enigmatic, self-made millionaire, Mr. Bao (Hu Ge), and his journey of reinvention from a young opportunist with a troubled past to the heights of the gilded city of Shanghai.