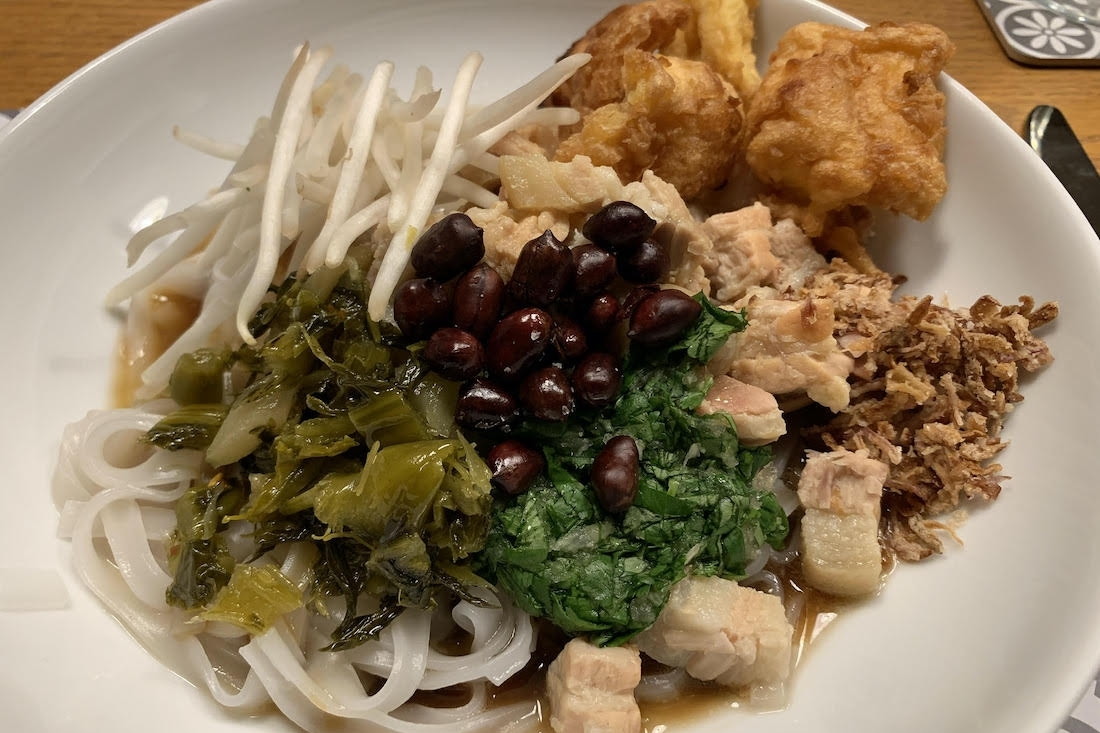 Mandalay: Recipes and Tales from a Burmese Kitchen
Today, the art of cooking has evolved to encompass within it long legacies of culture. Encoded within aromas can be found tales of heritage. Providing comfort, nostalgia and a burst of flavour, cookbooks from South Asia present stories hitherto lost from the mainstream. Composed using painstaking research, revision and a whole lot of love, these cookbooks are bringing the taste of South Asia to the kitchen of the world. Exploring these sensory experiences, Platform has curated a list of cookbooks which provide the reader with more than just recipes, for they transport them to traditions of years past, presenting and preserving this way of life for posterity.
The Rana Cookbook by Rohini Rana
In her debut book The Rana Cookbook, Rohini Rana traces the lineage of the Rana palace of Nepal. As Prime Ministers, the Ranas ruled Nepal for over a century, and brought with them their own style of culture, traditions and tastes. Traditionally light on the palette, the food of the Ranas mixes and merges Nepali and Indian influences, to create a cuisine bursting with flavour. The book was unfortunately shelved for 25 years before Rohini Rana could resume pursuing her mammoth task of preserving age old recipes again. Cooking with wild boar and venison is not a daunting task for Rana, as she presents each recipe concisely, yet with proper attention to detail. She asks her readers to picture themselves sitting on a soft velvet cushion, taking in the softly wafting smells, sights and sounds of the gourmet food presented in rich and stunning gold and silver crockery. The craft of cooking is captured beautifully in this illustrated cookbook, which transports you to a life of royalty.
Spiced, Smoked, Pickled, Preserved: Recipes and Reminiscences from India's Eastern Hills by Indranee Ghosh
Indranee Ghosh's Spiced, Smoked, Pickled, Preserved: Recipes and Reminiscences from India's Eastern Hills is far more than just an endeavour to preserve recipes passed down through generations. Through its pages, Ghosh takes one through the treasury of people of the Khasi Hills, Bengali plains and Nepali terrain. A recipe for Ghosh isn't simply a recipe, it is a story which must be told. And these stories are woven with the help of personal anecdotes, be it of her grandfather making his way through his little world, or untold tales from the Second World War and the Partition of India. From fermented delicacies like shidol in pumpkin leaves to a sizzling pan-roasted telapiya, from hearty fish stew to mouth-watering pork in plum sauce, sweet-and-sour fish roe ambal and a delicious tangerine payesh, Ghosh superimposes herself onto the dishes invented and reinvented over time. And in doing so, she takes the food enthusiast to a land far away from the mainstream, where getting lost in community feasts is a vivacious way of life.
Mandalay: Recipes and Tales from a Burmese Kitchen by MiMi Aye
Born to British parents, MiMi Aye made it her mission to bring Burma to the people of the West. The undiscovered and often ignored culture of South Asia finds voice in this cookbook, which takes the reader through years of history and culture of Myanmar, formerly known as Burma. Introducing the reader to the ingredients that make Burmese food unique, MiMi then walks us through the techniques and equipment used, as well as the Thai, Chinese and Indian influences on the cuisine. The story of the Burmese is one of rampant toil and dislocation, but through it all MiMi captures the undeterred spirit of the Myanmari people. Interspersed with pictures of her own own family, this cookbook almost becomes her own memoir, alongside being a guide and a celebration of all things Burma.
Hometown Flavours: Vietnamese Recipes with Vibrant Origins by Vi Phuong Tran
Tracing cultural legacy, this cookbook not just focuses on the traditional, along with street food of Vietnam, but also introduces the reader to the story of Vietnam. Capturing her family's history, Vi brings it alive through the aromas of the food she experiments with. This easy-to-understand recipe book is a quick fix for Eastern delicacies like Bahn Mi or a modern Perilla Mojito cocktail. Exploring the evolution of the Pho through the French Invasion to the Vietnam War, Vi educates the reader on the history, scarcely known or recounted over the years. The rich tastes of Vietnam further came alive when the Spanish-Indian spice trade made its way into the country. Through her cookbook, Vi chooses to narrate the story of her people. Vibrantly illustrated and photographed, this cookbook becomes a must-have for anyone waiting to be inspired to experiment with the art of cooking and create some satiating dishes.

Text
Devyani Verma
Date
14-04-2021