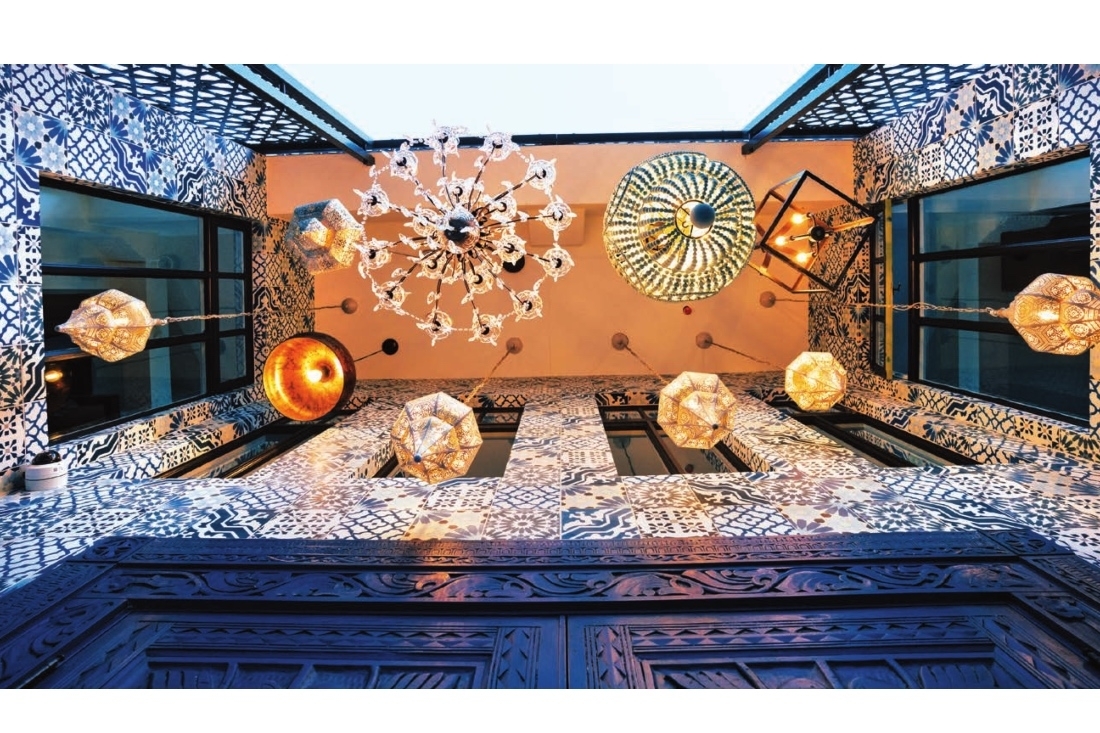 Ettan: Ayesha Thapar and Srijith Gopinathan
The newly opened Ettan in Palo Alto's Bay Area, California, is a sleek restaurant that serves Cal-Indian cuisine. Co-owned by businesswoman Ayesha Thapar and chef Srijith Gopinathan, who holds two Michelin stars, Ettan is a massive hundred-and-eighty-seater restaurant. While Thapar has a prominent background in real estate and fashion and is known for her business acumen, chef Gopinathan has led the kitchen at the Taj Campton Place in San Francisco and is respected in epicurean circles for his culinary ingenuity. Journalist Vir Sanghvi once called him, 'the world's most famous Indian chef you've never heard of'.
In Sanskrit, 'ettan' means 'breath'. "I wanted a word that had its roots in India, but had a global sound and feel to it," explains Thapar. She wanted a name that was unusual, memorable and 'provoked discovery', rather than settling for a trite, oft-used word. "'Breath' worked well for us because it – together with food – is the very basis of sustaining life," she says. Designed by Los Angeles designer, Thomas Schoos, Ettan evokes a regal, old- world charm – from its imposing cerulean antique door to distressed wooden flooring; from soaring ceilings with ornate drop chandeliers to striking, handcrafted indigo tiles reminiscent of Mediterranean heritage. Yet, the restaurant is refreshingly modern: large French windows, exposed brick walls, snug seating arrangements and an intricately patterned, glass dome skylight that illuminates the space with natural light.
"I had a pretty clear idea of the look and feel I wanted to create," says Thapar, who worked closely with Schoos, on their cohesive design aesthetic for Ettan. "I wanted vintage with a contempo- rary sensibility; combined with California industrial chic to create a deconstructed elegance that is casual by day and sexy by night." The restaurant has three integrated sections – an open and inviting ground floor; a mezzanine with minimalist appeal, perfect for private soirees and an outdoor wrap-around patio, replete with lush plants and floral settings. Indigo is the predominant colour motif that ties all the elements together.
Ettan's menu finds its roots in Indian culinary heritage, filtered through a Californian sensibility. When Thapar was looking for a top chef to helm Ettan's kitchen, Gopinathan wasn't her first choice. On her list were fifteen chefs each with impressive expertise, knowledge and pedigree. "Srijith was not high on my list," Thapar admits. "I was very sceptical, mostly because of the Michelin stars, as I feel the food tends to be fancy, but not always tasty." However, the food Gopinathan dished out for Thapar upended that opinion. "After I tried his food, I knew he was the one." All the other names on the list vanished.
Gopinathan is known to introduce Cal-Indian cuisine to the American epicurean culture, where local seasonal produce is used to create memorable Indian dishes. Gopinathan braids two very dif- ferent food vocabularies, while respect- fully playing to each one's uniqueness. "Cal-Indian is more of an idea than a cuisine, connecting the old world charm of an extremely flavourful Indian cuisine to one of the youngest, yet dynamic ideas called California cuisine," he says, "Our goal is to keep the flavours and aroma of the ingredients intact, yet allow the personality of spices and marinades to come through."
From Ettan's carefully curated menu, you can order the Sesame Leaf Chaat. Farm grown sesame leaf, lightly fried and layered with dollops of sweet yogurt, tamarind, mint and golden sev, along with chopped potatoes, semi-ripe mangoes and sesame chikki crumble. Another dish comprises of a beautifully roasted whole red snapper, crusted with puffed amaranth seeds served with creamy coconut curry, rice and kohlrabi foogath. There is also crispy-skinned octopus speckled with almond crumbs and red chilli. The restaurant's signature bread called 'Monkey Bun' doused in Maharashtrian garlic chutney, is a favourite too. "It's a cross between a bread roll and pav made using a slightly altered naan dough cooked in a cast iron pan," says chef Gopinathan.
Special breads are also made in a charcoal-fired oven, which the chef got custom-built for Ettan's kitchen. "I wanted something simple, yet something that would give me the flexibility of making Indian breads with a bit more variation," he says. For this, he approached a pizza oven craftsman, who helped engineer a unique oven, specifically for the chef's experimental breads. In the kitchen, Gopinathan also uses a simple Hibachi grill, a high-heat cooking plate that, among other things, gives a 'smoky profile to the kebabs'. For dessert, there are classics like the velvet dark chocolate cake, Indian kheer topped generously with crushed cashew nuts, as well as flavour packed gluten-free sorbet. There's also a secret menu that offers comfort food (think butter chicken) to those who crave it. This particular menu changes routinely.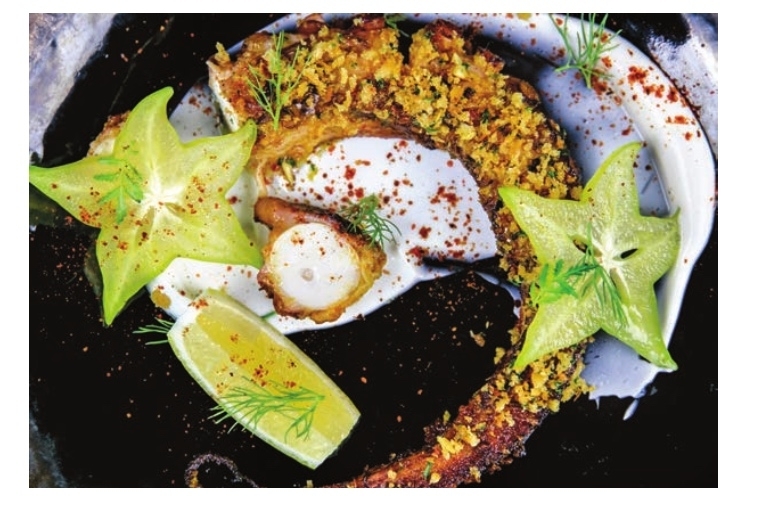 "Ettan aims to redefine how people experience Indian cuisine," says Thapar. "I think a lot of East meets West concepts do not have a defined language to their food. Where we differ is in the flavours, which have not been bastardised to meet Western tastes. Instead, we are educating people on how Indian food is more than just ethnic fare, that when delivered delicately can be both sophisticated and flavourful."
Ettan opened its doors earlier this year in February. A month later around mid March, cities transformed into ghost towns as the pandemic swept across the globe. The hospitality industry, among many others, faced a colossal blow. Thapar and Gopinathan, however, remained undaunted. By the time April arrived, Ettan was providing online food delivery services via its website, as well as on platforms such as Doordash and UberEats. Then, in mid June, as the world began to return to some version of normalcy, the restaurant opened its outdoor patio dining.
"We have had to pivot our model as the situation evolved," she says. "For instance, we have grown the outdoor patio area, making sure all the necessary protocols are in place for social distancing. Daily temperature checks for all staff, Covid-testing for employees every three to four weeks, mask-wearing while in the restaurant for all patrons and staff, except for when guests are seated and cleaning between each service," are few of the measures they have taken, "I think, moving forward, restaurants will need to be more dynamic and have the ability to evolve or sometimes transform their approach." As Ettan comfortably settles in its spot and gears up to wow guests who have a distinguished palette, this upscale Indian restaurant has all the makings of an eatery that will firmly keep its corner.

This is an exclusive from our all new Platform Bookazine, to read more grab your copy here.

Text Radhika Iyengar
Date 23-01-2021