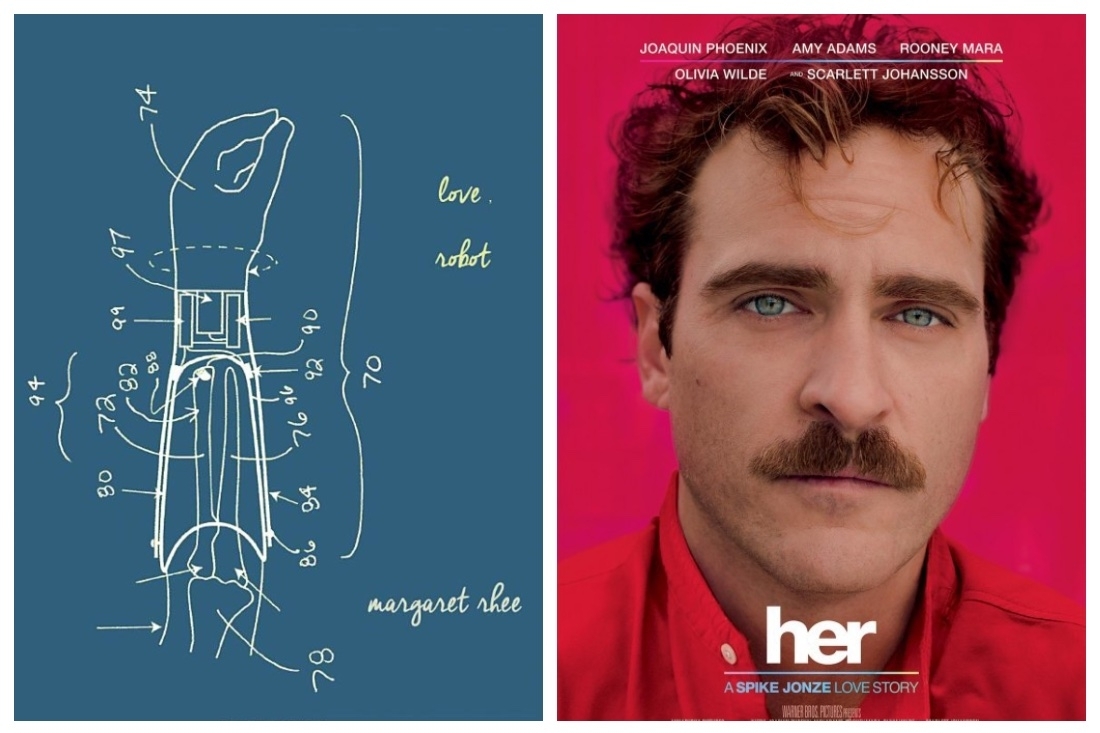 Fiction for the Age of AI
It's 2021, the year in Philip Dick's Do Androids Dream of Electric Sheep?, the book that inspired the punk-thriller series, Blade Runner. Dick introduced us to Rick Deckard, a bounty hunter on a mission to 'retire' rogue androids that look exactly like humans. We are coming up fast to worlds of fiction populated by eerie humanoids, revolutionising bots capable of love and loneliness, and supercomputers that can do it all. Our fast changing technology is turning the wheels of fiction enthrallingly towards the future, and beyond. Platform looks back at the decade to pick the best of Artificial Intelligence in print and film.
READ
Klara and the Sun (2021) by Kazuo Ishiguro
Klara and the Sun, one of the most anticipated books of 2021, returns to the questions of love, loss and science, that have haunted Ishiguro's previous titles. In his latest, the Nobel Prize-winning writer tells the story of Klara, an Artificial Friend who, from her place in the store, watches the world filter in and out. As Klara waits to be chosen by a customer, she follows the sun on its path across the shop floor. Set in an alarming future America where parents buy 'AFs' to provide companions to their teenage children, Klara and the Sun imagines a world embroiled in humanity's search for perfection. The novel explores what it means to be human through the eyes of a near-human narrator, making for a riveting read.
1 The Road (2018) created by Ross Goodwin
Thematically, 1 The Road isn't an AI novel, except — it has been written by a machine. The first of its kind, the novel captures the wonders of our time and place. Ross Goodwin is a data scientist and former ghost writer for Barack Obama, or as he puts it, 'a writer of writers'. In 2017, he outfitted a Cadillac with a surveillance camera, a GPS unit, a microphone and a clock, connecting them to a portable AI writing machine, that churned out a complete book, line by line, on scrolls of paper that filled the backseats of the car. As they drove from New York to New Orleans, a nod to the course in Jack Kerouac's novel On the Road, the AI created the new-age American travel novel. As The Atlantic summed it, it's 'The Electric Kool-Aid Acid Test meets Google Street View, narrated by Siri.'
Love, Robot (2017) by Margaret Rhee
Experimental with a touch of bizarre, Love, Robot traces the intimate love affair between humans and machines. In a bid to humanise our relationship with technology, the poetry collection imagines what it could mean to fall in and out of love with robots. It draws on a complex variety of forms that cross genres, from narrative poems to chat scripts and algorithms. Rhee's vision of an artificially intelligent future reveals a world pulsing with desire, both familiar and new. 'You lit up / with the pin ball machine.' reads the opening poem, a good example of the playfulness that follows from page to page.
WATCH
Ex Machina (2014)
Ex Machina is the classic sci-fi feature film, with just enough suspense and drama, and a nearing sense of doom. Caleb Smith, a young programmer at an internet-search giant, is chosen for a week-long retreat at a private mountain estate, that belongs to the company's enigmatic CEO, Nathan Bateman. But Caleb doesn't know what he is in for — he is to be the human component of a Turing Test on Nathan's latest experiment, Ava, an AI whose emotional intelligence exceeds far beyond their imaginations. Fascinating and dark in equal measure, Ex Machina is a sophisticatedly told film, that unravels the nightmarish side of unchecked technological advancement.
Interstellar (2014)
Interstellar opens as a crew of astronauts leave on a quest to find a habitable planet to rehouse humanity. It is here that we meet TARS and CASE, a pair of quadrilateral robots that have been called the film's 'comic relief' by Wired. The robots look nothing like the conventional human-like forms we are used to — they are powerfully built, mechanical and functional. This incisive take on robotics comes with the witty, tongue-in-cheek personalities they are fitted with. Emotionally involving and arresting, the film incorporates technology into the very fabric of a dystopian future, where we co-inhabit this world, and all others, alongside AI.
Her (2013)
Another masterpiece from Spike Jonze, Her follows Theodore Twombly, who writes personal letters for other people for a living. After his marriage falls apart, a heartbroken Theodore turns smitten with a new, advanced operating system, Samantha, voiced by a dazzling Scarlett Johansson. As the OS develops into an intuitive entity, individual to each user, their friendship deepens into something-like-love. Jonze paints a unique, light-washed version of Los Angeles, which is at once both pleasure-seeking and deeply melancholic. A wry mixture of science-fiction, romance and comedy, Her is a meditation on the state of modern relationships. The film went on to win an Academy Award for its screenplay, among a list of other critical acclaims.
Text Nikita Biswal
Date 23-03-2021