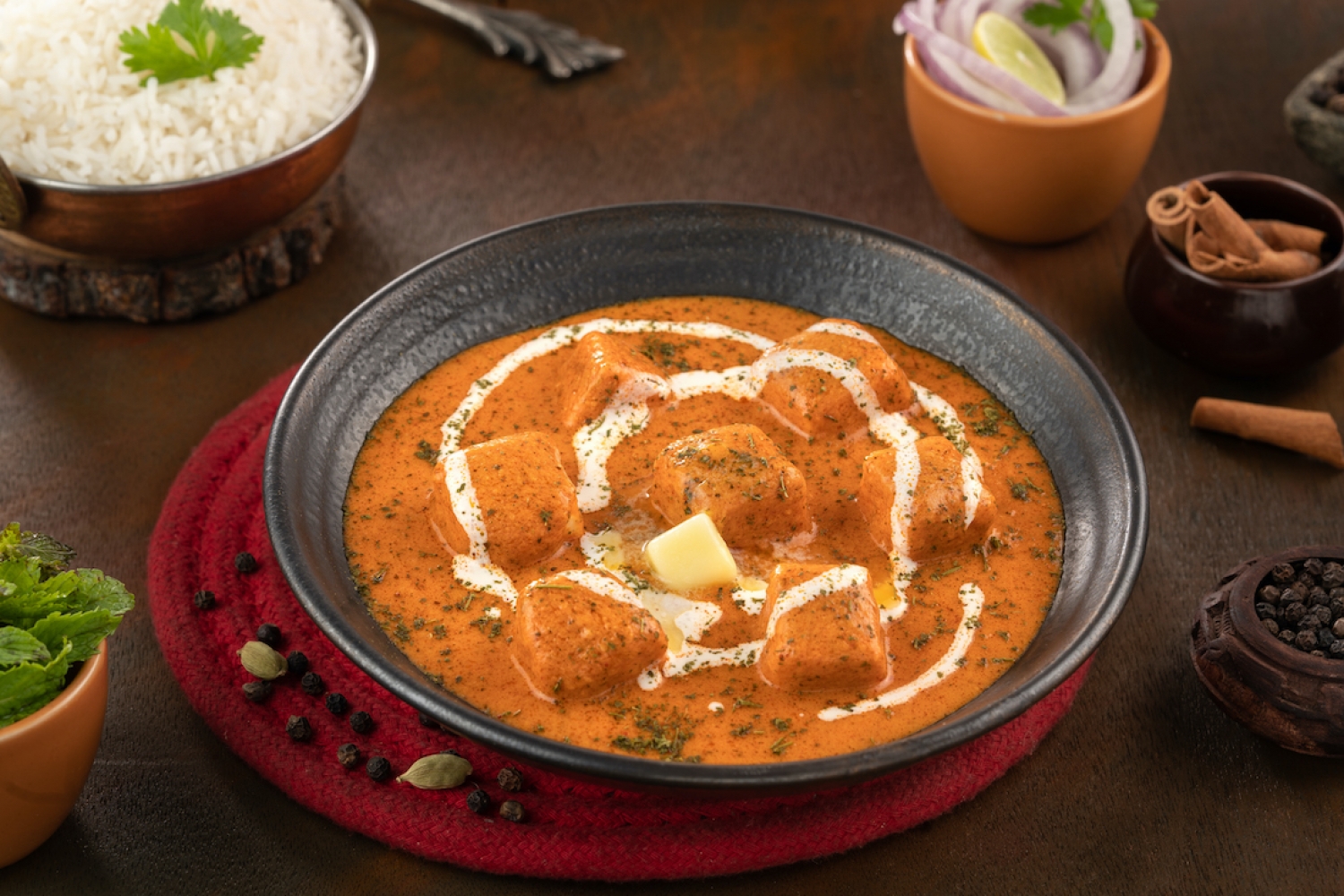 To represent tastes of a new India, Henry Havaldar was born with an aim to provide food for the soul. The newly opened food delivery service presents the people with incredible Indian cuisine, delivered directly to them. Conceptualised and designed by Arjun Sawhney of EatTreat, Henry Havaldar follows the story of a young army man travelling the country, armed with his love of food and a thirst for adventure.
'Made using easy, clean, quality, and nutrient-rich ingredients, the delicious food from Henry Havaldar will satisfy your everyday need for tasty and healthy food,' they say. Their aim is to provide the customer with their own brand of comfort food, 'ghar ka khana', but with a twist of its own. The familiarity of Indian cuisine is made meaningful and memorable in Henry's kitchen. The flavours, recipes and tastes of pan-India is brought together on one stove to delight and 'tingle the tastebuds' of anyone who takes a bite. 'The concept is a nostalgic yet modern one that uses a story to articulate the love of good Indian food. Food that is special, simple, and diverse,' they add.
With deliveries in full swing in Delhi and Gurgaon, the team of Henry Havaldar is hopeful of expanding to other regions of India soon. The level of care that has been put into the food and the brand reflects in each and every one of their packages. Henry Havaldar delivers not just food, but an entire experience. We spoke to Arjun Sawhney, who walks us through story behind the brand, and more.
In your own words, what is the story behind Henry Havaldar?
As the world has changed and cloud kitchens have taken over from stand alone dine-in restaurants, we realised that the foundation of success in a delivery platform would be the quality of the food. You can have all the stories in the world, but if the food does not connect or is not good enough, you're not going to succeed. Therefore the base was getting Chef Richa Johri on board. She is the ex-executive chef of Shangri-La in Hong Kong and the ex-executive chef of the present hotel in Bombay, among running other places. She is a very talented woman who has a very high repertoire, so she knows her food.
Once that was established, we also realised the only thing that connects to an audience, your only real estate in a delivery platform, is your packaging and your story. So we created a backstory of a young boy called Harjit Singh. He's a sardar boy from Bhatinda, Punjab. And the only way out of that small town was to join the Indian Army, given his education level and background. He falls in love with the army life and as he's advancing in the army, because he's a hardworking kid, he rises to become a Havaldar, which is the highest stance you can reach in the Indian Army. And because he's a very dapper young surd, loves the Diljit Dosanjhs and Daler Mehndis of the world, everyone nicknames him Henry. So from Harjit he becomes Henry.
Now, in his journey through the Indian Army, he's posted all over the country. Wherever he goes, because he's a friendly fellow and tries all the local foods, he learns how to make dishes and generally becomes very good at food. So if he's in Kerala, he learns the Kerala Chilli Chicken, in Hyderabad he learns the Biryani, in Calcutta he learns the Malai Prawn Curry, and the menu therefore reflects that. He gets married to a lady called Kanchan Kaur from Jalandhar, who is christened Kitty, and they decide to take early retirement and come to Delhi to set up Henry Havaldar, presenting the very best of pan-Indian khana that he's learnt, and of course dishes which are close to his heart — whether it is Punjabi khana or khana from his home town.
What are your signature dishes?
You know there's a lot that she's put in there. For example, let's take Tabak Maaz, which is from Kashmir, but she's put her own twist on it. So Henry's interpreted in his own way. Then there is this very lovely dish that she's created called Bhooth Jholokia Spare Ribs, which you won't find on any other menu and that's a massive hit. There's Nalli Nihari but in her Nalli Nihari she uses spices which are rare, like paan ki jhadd — you've probably never heard that paan leaves have a root and that root powder is very aromatic. Then there is Mizorami Prawns, orange prawns. Now this is a dish which is not found in normal circumstances on menus in Delhi. Yet you'll find your comfort foods also. You'll find your Makhan wala Butter Chicken and you'll find your Kali Dal and Naan, if that's your choice — that's Punjab. So the menu is a very clever mix of new signature dishes, as well as old, comfort-zone dishes.
What kind of experiences do you wish to bring to people through Henry Havaldar?
Well the very first experience is the packaging, when they receive it. Recently we had photographs sent to us by a family. We use Henry Havaldar stickers on our packaging, on bags, et cetera. So these three kids loved the images so much, they peeled those stickers out and they put them on their t-shirts. That was very cute! It made me smile that so many people are engaging with it. Across the border, the reaction has been that this is so cool, this is so fun! It's modern India. It's pop-imagery. So, we're creating an ethos and an environment around Henry Havaldar.
At every festival, at Baisakhi, at Diwali, what does Henry come out with specially to treat his family and friends, what does Kitty Kaur bring, will there be a special Kitty Kaur menu down the road which are her specialities — so there's going to be lots of stories coming out. It's vibrant and colourful. Punjabis are larger-than-life and that reflects in the menu. They love to party and they love to eat well. In a Punjabi household the biggest crime you can ever have is khana runs out on the table. That can never happen! Henry brings that to the table. Portions are very generous. The brand is that it's India but it's modern. It's fun. The khana is epic. Look at all of us, I'm sure you enjoy a Dosa but you also enjoy Biryani and I'm sure you also enjoy a Rava Prawn and a Fish Curry from Bengal. You're many things, aren't you? Our daily basis can be dal-sabzi but we are willing to try many things now.
When did food become the way of life for you?
Well I set up a platform about 12 years ago, called EatTreat. EatTreat exploded — there's a Facebook group, there's a Facebook page, there's a YouTube channel, there's an Instagram account. In all, EatTreat has a following of a close to two million people. So I have been running and engaging with the food community for a very long time. I've worked with many restaurants and chefs. There's also Raashid Ali, the guy who is actually propelling this. He has a massive background in food. He was the director of Yum! restaurants in the Middle East and reported to Indra Nooyi at one point. So the guy has colossal experience in expanding and growing brands — he understands chefs, he understands food. I may be the brand guy but I don't run a kitchen. He does. He has that expertise so it's very well managed.
What is your own comfort food?
Now, my comfort food is very simple food. When I was younger, I could eat all the heavier foods. I still love it and I'm still very experimental, but I like something that's very well made and simple, for example let's take a Shorshe Maach from Bengal. It's a fish curry with mustard as its base. It is made so simply and you can have it with a little bit of chawal and a little bit of nimbu — it's the best thing on God's Earth! You give me moong dal, a sabzi and two rotis with a little bit of ghee on them, I'm happy.
What is unique about Henry Havaldar and where do you see it going from here?
Well we'd like it to explode. We'd like it to be a brand that's recognisable all over the country. The plans are to take it through the geography. We will move into Bangalore, Bombay and Chandigarh. Delhi itself will expand because NCR is in itself such a huge area. So opening a bunch of kitchens with Henry Havaldar and making sure the brand stands out for its quality, for its fun element and for its dependability. You can be sure that when the food arrives from Henry Havaldar, it'll be fantastic. To build that dependability, that quality and that faith in the brand is the goal and the effort. Then we will come out with one or two brands. The next one on the table is going to be something called Chameli Ke Chawal. I'm just leaving that with you and I'm not going to tell you what it means!
Text Devyani Verma
Date 20-09-2021