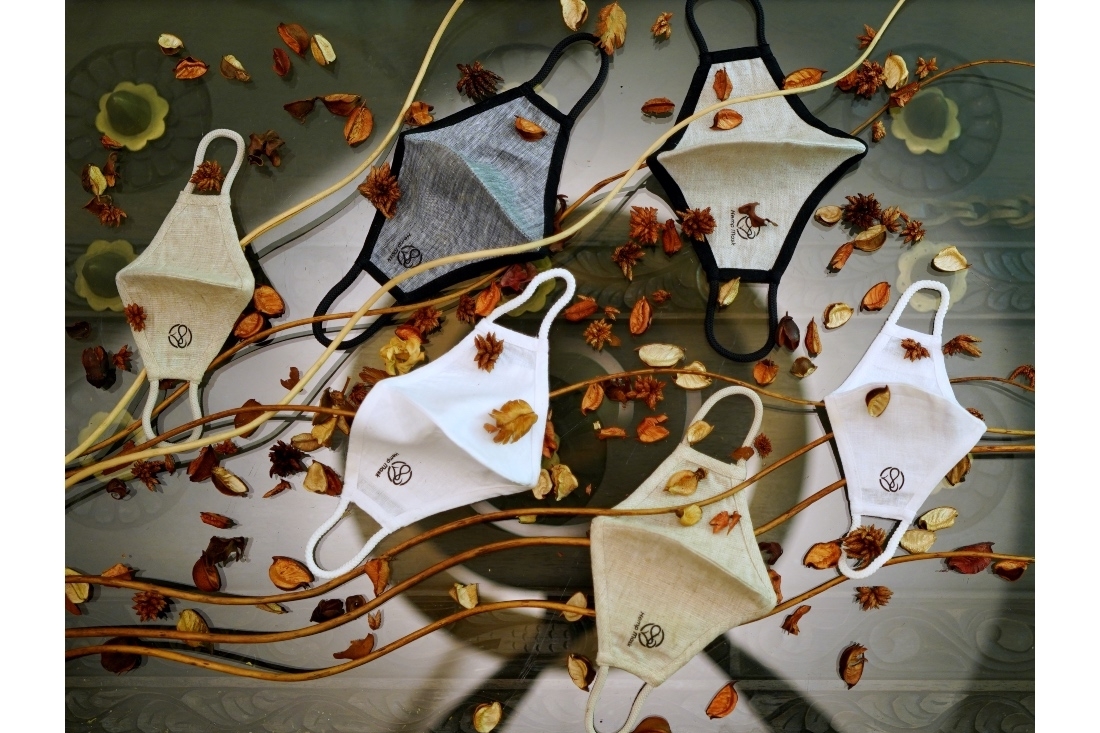 i-protect was inspired by one particular hashtag and slogan 'Stay Home Save Lives,' which led to i-protect you, you protect me hence the name i-protect. As lockdown restrictions began to ease in India, for many, the fears associated with going out became real. So i-protect decided to create products with the intent to provide personal safety by using non medical fabric for masks and antimicrobial fabric for protective garments to meet their four main objectives — Reusable, Biodegradable, Sustainable and Affordable. Below, they break down their product line and the intent behind it.
Denim Mask Collection
According to the Smart Air studies (https://smartairfilters.com) Denim is in the top five recommended material choice, for its ability to be breathable and high filtration effectiveness. Our handmade double layer masks are made of 120 Gsm Denim, with a filter pocket. For added protection all our masks include PM2.5 replaceable filter with Activated Carbon, having a bacterial filtration efficiency of 99.7%. More specifically, the men's masks have a wider coverage area, all women's masks are either embroidered or have vintage appliqués, and the kids' masks are embroidered with a general theme we like to call the animal collection.
Hemp Mask Collection
Our Hemp Masks are our joy and pride, as the fabric is milled from Hemp grown in India and the masks are made by the women of Uttarakhand associated with the Hemp Foundation of India. Hemp fabric is extraordinary as it is naturally antibacterial, and has natural antimicrobial and anti-fungal properties. So the masks are resistant to mould and mildew, and also have the ability to protect against harmful UV-A and UV-B sun rays. Hemp is also three times stronger than cotton and is also biodegradable. These masks have also been designed with a filter pocket. They are not dyed and come in four natural colours and all sizes. We have definitely focussed a lot on the extra small size for children as it is a much safer fabric for kids to wear.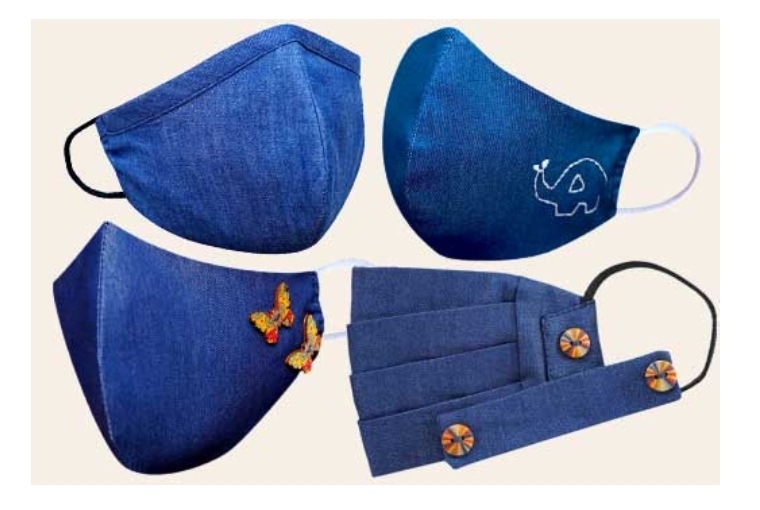 The Denim Mask Collection
Anti-Droplet Bucket Hats
We certainly cannot claim that this is an original idea, but it's definitely a more trendy way to wear a shield, especially for children and the elderly. It provides a double layer of protection with a mask. These stylish bucket hats are made using 100% cotton fabric, making them lightweight, sweat absorbent and comfortable. They also come with a detachable, transparent and bezel design P.E.T Visor, which provides a wide and clear view. All the hats are handmade and the shields are made using 200 micron P.E.T sheets, that are reusable and easy to clean.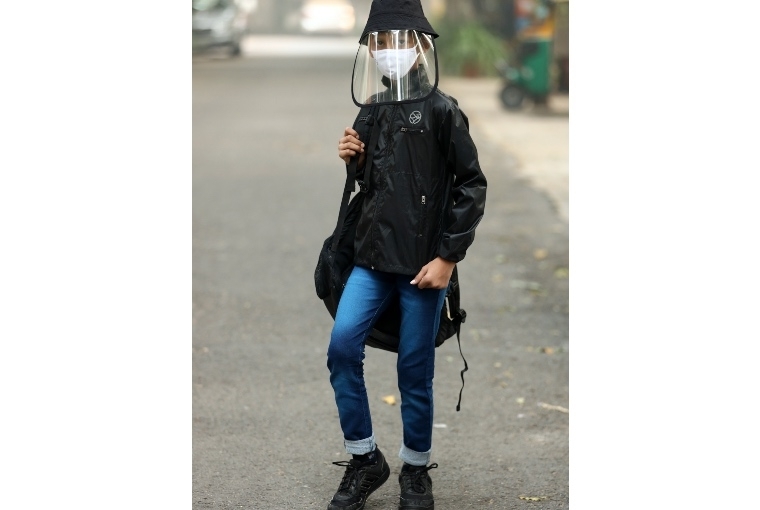 Multi-Purpose Protective Jackets
The multi-purpose protective jacket is made using hydrophobic nanotechnology, making it smart and most importantly, reusable. The fabric offers numerous advantages at it is antimicrobial, water repellent, anti-droplet, abrasion resistant, low maintenance and light weight. Its multi function properties extends the uses for the jacket, be it travel protection, rain wear or outdoor activities such as hiking, camping and so on. All our products are made in India with utmost care to the quality of fabrics, the disinfection of products and the sanitisation of all work spaces and manufacturing units. We are now working on sustainable, eco–friendly apparel, with a launch set at end of March 2021.

To know more follow them on Instagram here or log onto their website.