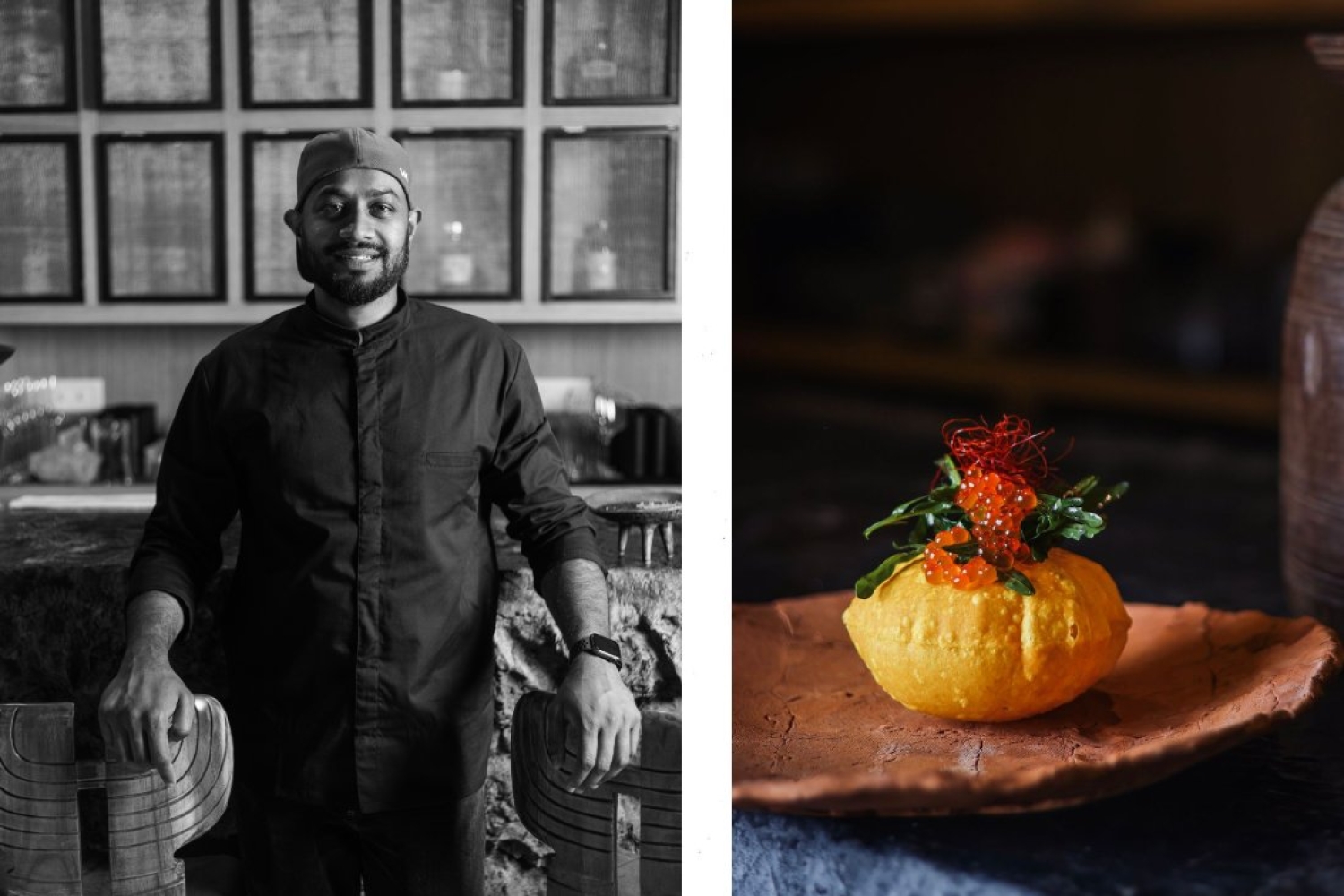 Long mesmerised and captivated by Japanese cuisine in his culinary development, chef Adwait Anantwar had spent a considerable amount of time in Dubai. He was struck by the numerous Japanese restaurants there but the need for a touch of home arose. He imagined boldly amalgamating the complexities of robust Indian ingredients with the delicate nature of Japanese cuisine to tickle the palate.
Fusion food is not easy, but Chef Adwait and the talented bunch at Atelier House Hospitality (a Dubai-based restaurant group) were set to bring a unique culinary experience home. "Japanese food is very delicate in nature with clean and subtle flavour profiles and a high emphasis on techniques. With Indian cuisine, there is a strong influence of diverse ingredients, giving it a very complex flavour profile. To get the balance with these cuisines is not easy. It has been a journey of deep research in strategically combining the cuisines to find the perfect harmony of textures and flavours, that complement each other rather than overpower or dominate," explains Panchali, President of Atelier House Hospitality.
Opened this month, Inja is located at the Manor Hotel, in Delhi's New Friends colony, previously home to Indian Accent. Fortunately, we were invited to the opening weekend where we were introduced to the the delectable dishes and fantastic service. The detailing behind every dish tasting menu of the eight-course-menu makes the food by Chef Adwait very unique. They only use fresh, seasonal produce including locally sourced seafood from West Bengal, Vizag, and the Andamans. For Japanese ingredients, they rely on a local importer who delivers twice a week.
"I firmly believe that obtaining the correct mix of ingredients is crucial to ensuring the dish's flavour and texture. After that, we turn our attention to the presentation of the dish, carefully considering details such as height, placement, colours, and other elements to ensure that it is visually appealing. To make our dishes distinctive, we use custom-made plates created by local artisanal potters," shares the chef.
The base of a traditional Japanese meal is usually soup, rice and pickles, and the innovations in the menu take this into account. Pickles and chutneys are a part of the Indian table as well. Both our favourite dishes from the menu had an interesting mix of pickles and rice — Alaskan King Crab was made with Alaskan crab and ikura, avocado espuma, mango and furikake (Japanese sweet and savoury rice) chutney garnished with Ito togarashi (strands of dried chilli) and papad and achar, and the 'Okinamasu' which had seabass tartare, seven-day fermented mango achar, mushroom rice papad and caviar.
And if you've ever wondered how does one bring sushi and tandoori together, you have to be at Inja to find the answer. Because they've created a Gobhi 65 'Maki' for the vegetarians! The Maki rolls are tight, well packed with rice and the filling. But what really stands out is the improvised use of 65 masala that is very famous down South. Also, to complement the flavourful journey, the cocktail menu follows the ethos of the concept. Mixologist, Kumar Mangalam, has used Japanese ingredients along with some commonly used Indian household ingredients for subtle and interesting flavour notes.
For dessert, we had Japanese steamed buns stuffed with black carrot halwa called Nikuman 'Halwa'. The Chef was still experimenting with the desserts when we met him on the weekend. "We are working on some dishes that have extensive use of fruits such as bael, ice apple and jackfruit with a Japanese influence. I am intrigued to use some vegetables for desserts, and we will introduce them soon."

This article is an all exclusive from our April EZ. To read more such articles, follow the link here.

Words Hansika Lohani
Date 20-04-2023