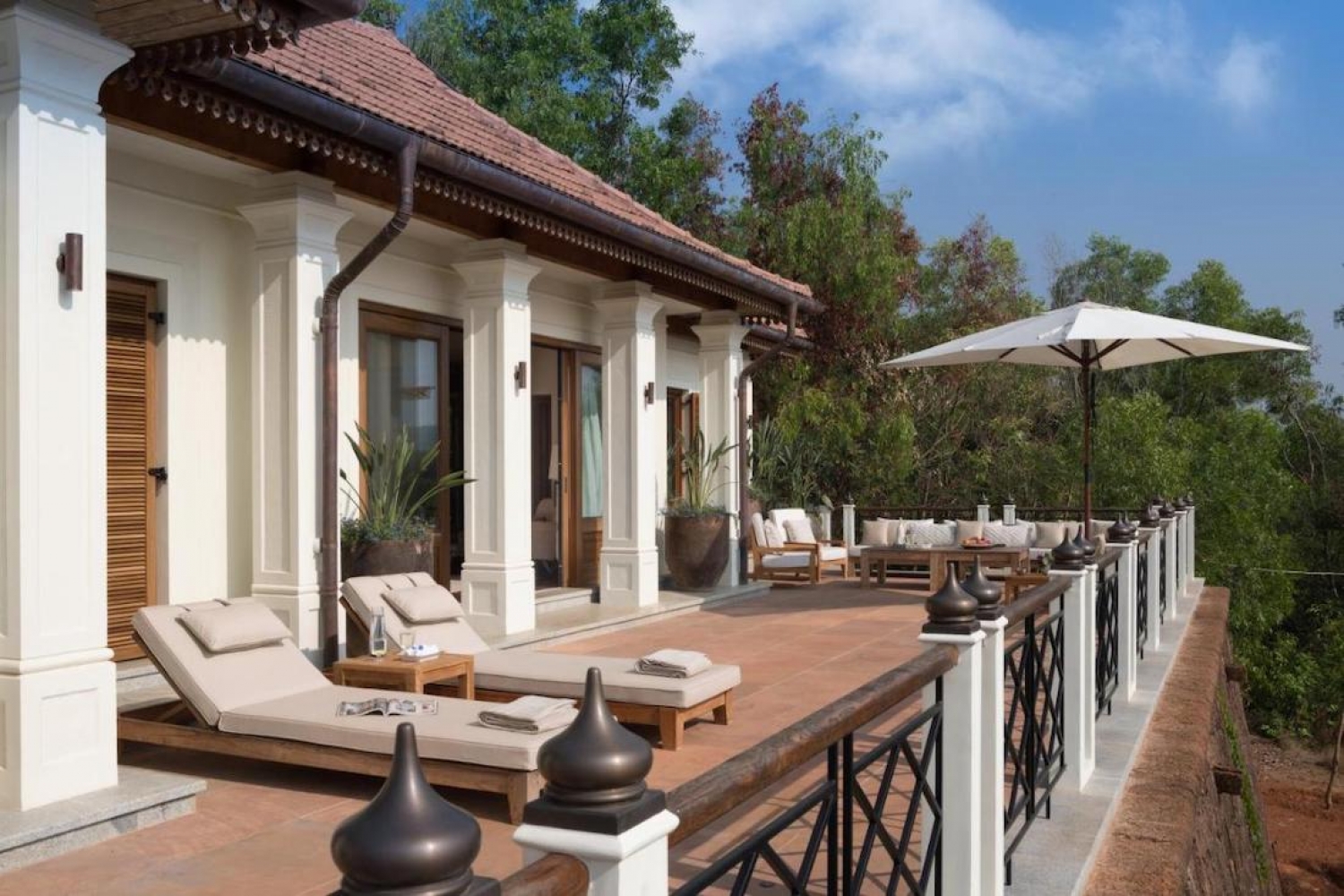 What you seek, is seeking you. – Rumi
Like many others, I too have been waiting for this big trip that will change my life and I will come back to this whole new person. While every new journey has been a completely unique and exciting adventure, I always find myself coming back and easily falling into the trap that everyday life is. Once the vacation wears off, the grumbling and complaining starts. But my trip to Kahani Paradise in Gokarna was different.
To start with, I never imagined travelling to Gokarna as it was never on my long list of places left to explore. It's still untouched and not so developed like Goa is. Plus getting to Gokarna is a trek. I was travelling with my toddler which is never easy. So I was just waiting to be blown away by Gokarna, especially Kahani Paradise and blown away I was. It was a short vacation in a town that had a five hour travel time [From Delhi, the easiest route if to fly to Goa then take a roadtrip to Gokarna]. And yet it had more moments of realisation than some of the greater adventure I have embarked upon did. Sometimes maybe that's all you need, to stand back and take stock of what it is that you really seek and then hope that the universe conspires back. That what you seek, is really seeking you too. As soon as I stepped foot inside the property, that moment and the massive view of the Arabian Sea took my breath away. It was one of those moments, when you stand somewhere and all you can think of is God, and how amazing his creation is. I felt that multiple times at Kahani. Picture old-world charm glittering every corner, golden sun brightening up the villa and evening breeze swaying the greens.
I remember sitting at the secret sunset point, desperately trying to meditate and yet every time I closed my eyes, I wanted to open them right back, to make sure I have taken in the beauty of the place, created a mental picture that I can revisit every time I feel negativity taking over. Essentially a private homestead nestled inside a twenty-acre estate of garden forest and farm, Kahani Paradise is a few metres away from the beach. Its aesthetically designed rooms house antiques and furniture sourced from across Asia and Africa creating a unique juxtaposition with the contemporary, lavish amenities in all of its six suites, offering a wholesome and private experience. The stunning views of the ocean and vast population of tropical flowers complement it all along. The most special suite on the list has a serene ocean inspired colour scheme where the interiors come together seamlessly to offer multitude views of the ocean. What's more, this special suite has its own private seating area that looks out onto the property and at the ocean beyond.
The next one, aptly named Green, is designed to capture views of the sprawling garden and has a modern, airy interior and large windows that afford picturesque views of the forested hillside. Tucked away from the main villa is the Elephant Suite that offers a truly secluded getaway. The high ceiling and marble interiors welcome sunlight through its large windows, giving way to an intimate pavilion terrace that looks on to the ocean and is shared with the Peacock Suite. Largest and the most luxurious, the Palace Suite presents its decadent wide-arched interiors offering generous sunlight and is coupled with a stunning bathroom, the size of which could easily double as a skating rink and a marble bathtub.
However, the pride of Kahani Paradise is the Panoramic Suite, offering guests a vantage point of the estate from behind ceiling-high glass partitions. A master bedroom, marble bathroom with sliding windows allows open air, a private balcony and a quiet study den. The experience at Kahani is further elevated by its dining room with a wraparound terrace seemingly circling the forest and sky. The delicacies available here are prepared from fresh produce of the estate's very own garden and the local organic market, served with warmth from the in-house chef 's kitchen.

This is an all exclusive from our year end Bookazine. To read more such articles, grab your copy here.

Text Hansika Lohani Mehtani
Date 12-04-2022