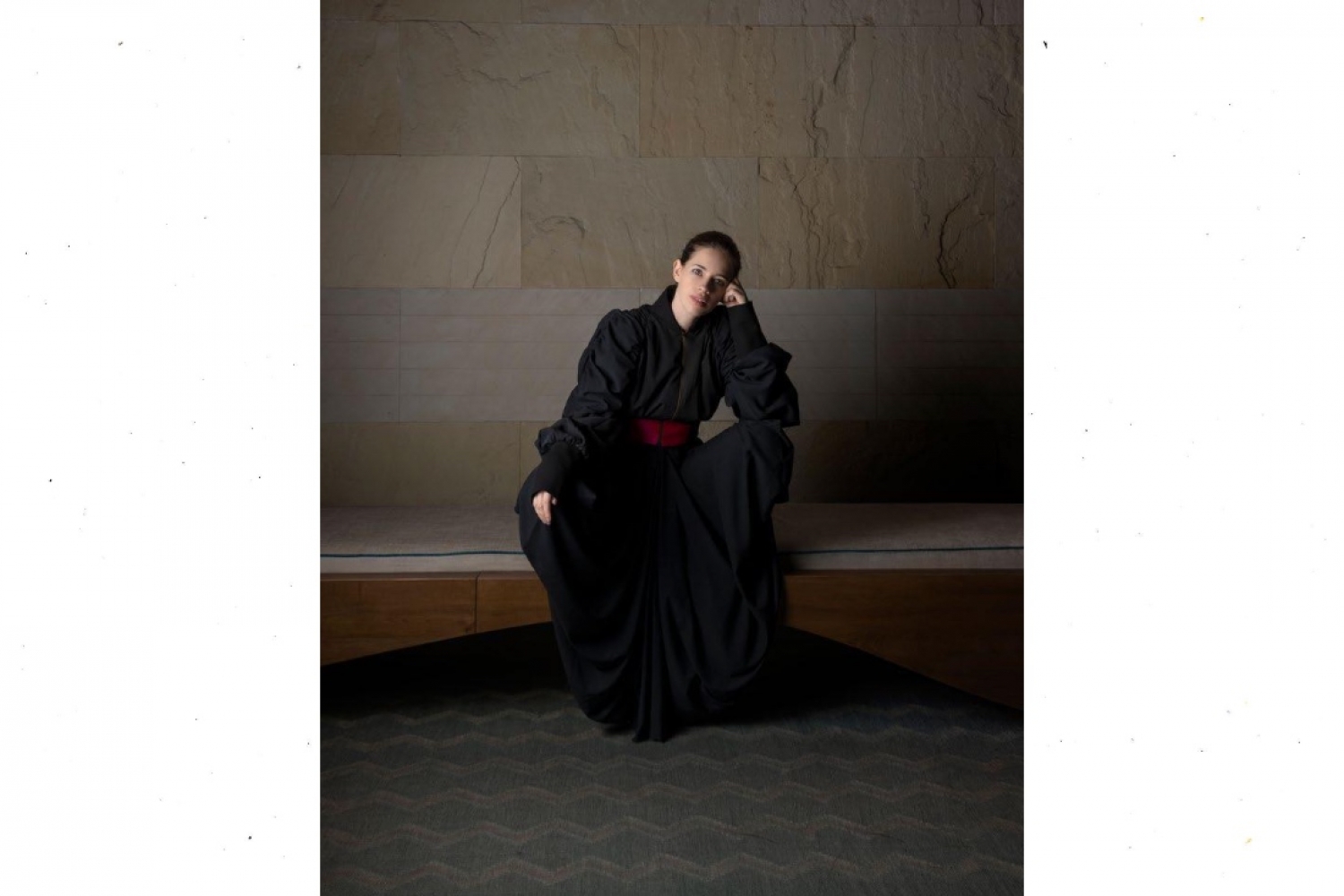 Kalki Koechlin
Elephant In The Womb
I had a really difficult pregnancy; something very close to what is diagnosed as hyperemesis gravidarum. A case of morning sickness that prolongs all day and so severe that you need medical intervention from being completely dehydrated. I got to know about this much later when I delved into a mountain of books on pregnancy because I just couldn't get a hang of this new episode in my life. You'll be surprised to know how little information is out there about why this happens to women. I was curious, anxious and hormonal, all at the same time.
I suffered a lot but was always told that this is the job of a mother—to endure whatever comes their way. This isn't true though. We live in a complexed society. A society that is fraught with inequality and oppression. I can never understand why for generations, it has been assumed that women will accept the burden. Do we exist solely to fulfil the function of being objects of desire and procreators? Battling patriarchy can be exhausting.
Asking similar questions dauntingly is Kalki Koechlin's book Elephant in the Womb. The book was written amidst a pandemic while taking care of not only a new-born but also her twelve-year-old brother who was unable to go back home. She continued to be on overdrive while the world paused. This is Kalki's debut attempt at writing a book after donning several other hats in the past that of an actor—on stage and in the movies, a playwright and a director.
Kalki has time and again used her fame and fortune to make great strides for women's rights. Likewise her book acknowledges the reality of the lack of knowledge on women's health. It could also give you care or comfort or just validation as you'll be relived to find out you're not alone in whatever in whatever horror you might be dealing with—as a first time mum. Perched on a couch across me in a lavish suite at Andaz Hotel in Delhi, Kalki spoke to me about motherhood, representation and finding her way through the pandemic.
With Elephant in the Womb, you explore a new realm that is, writing a book about a new realm of your life, having a baby. What was the experiencelike?
It was like therapy, during the lockdown. It kept me really busy; not that having a baby doesn't keep you busy. That is harder than any job that I've ever done but at the same time I think if one is a creative person, lockdown sort of made it difficult to continue doing that. So it was very therapeutic to have project like this.
You've spoken about some very trying situations in the phase of your life that changed so much for you. We learn about your abortions, about the fights & tortures in the first trimester. Difficult delivery, how you took time to accept the changes in your life & body and so on. How challenging was it to excavate those memories and pour them down on paper?
Actually, I was fortunate that two friends of mine had told me to journal my pregnancy. They said you just tend to forget everything and they wish they had done it. So, I did keep note of things and actually the germ of this book came when I was pregnant because I drew this little cartoon poster of my three trimesters and I shared it on my Instagram and just wrote a little story about my journey. It all started there. And then it was two months after giving birth was when I decided to give it a proper structure.
I went chapter by chapter, in a linear way. I did go back and forth a bit but mostly I wrote it linear. So one was going in the past and remembering things but two was also learning on the spot. I was becoming a parent, experiencing these things and writing them down. So it was very now and here. I didn't feel like I had to really dig out from the past. I did have to do some research and of course I was very closely in touch with my editor, Mansi Subramaniam. I would send her each chapter when I finished writing it. She would give me feedback or she would send me some articles about what I was writing so I would have some kind of backing to what I was saying. So that was also very helpful.
There's also a bit in the book where you talk about mothers losing a sense of self, about being in a transient stage early on when the baby is born. Where do you think you are now?
Big change. The transient stage, I didn't it was that stage when I was going through it. I just thought this is how it's gonna be now. Haaa! But now that my baby is one and a half years old and I am working properly again...I actually find myself in the situation where mothers find themselves too early in of having to make these big decisions. Do I really want to leave my child? Do I really want to go back to work or do I want to be at home a bit more? And I have to say that I am pacing my work down a lot. I am not doing all the projects that are coming my way. Apart from the commitments I have and the things that I find really good, I am not going for it. So that's also because I feel like I really enjoyed this time despite all the difficulties. And I know it'll change in a couple of years—she would be in her social group life and is not going to look back at her mom. So I am lucky to have discovered that this is a special time and that I won't get it back.
The pandemic did that and also gave me time to just get a hang of this mum thing. It's so much work and if you are also trying to balance your professional life and pumping milk and god knows what, one can give up. The pressure is insane on women. And that's what I couldn't get over the fact, how society had kind of put family on the side burner and your career is on the front. But why are we not focussing on how to make this easier? I just think if you have a person in the hospital being under a 24-hour watch--so you have like 4 nurses over a day's period in shifts. So why don't we have that? Why don't we have that when you have a baby? It's just not seen as a priority.

This conversation is an all exclusive from our October EZ. To read the entire interview, follow the link here.
Text Hansika Lohani Mehtani
Photography Avani Rai
Style Arjun Saluja
Date 01-11-2021