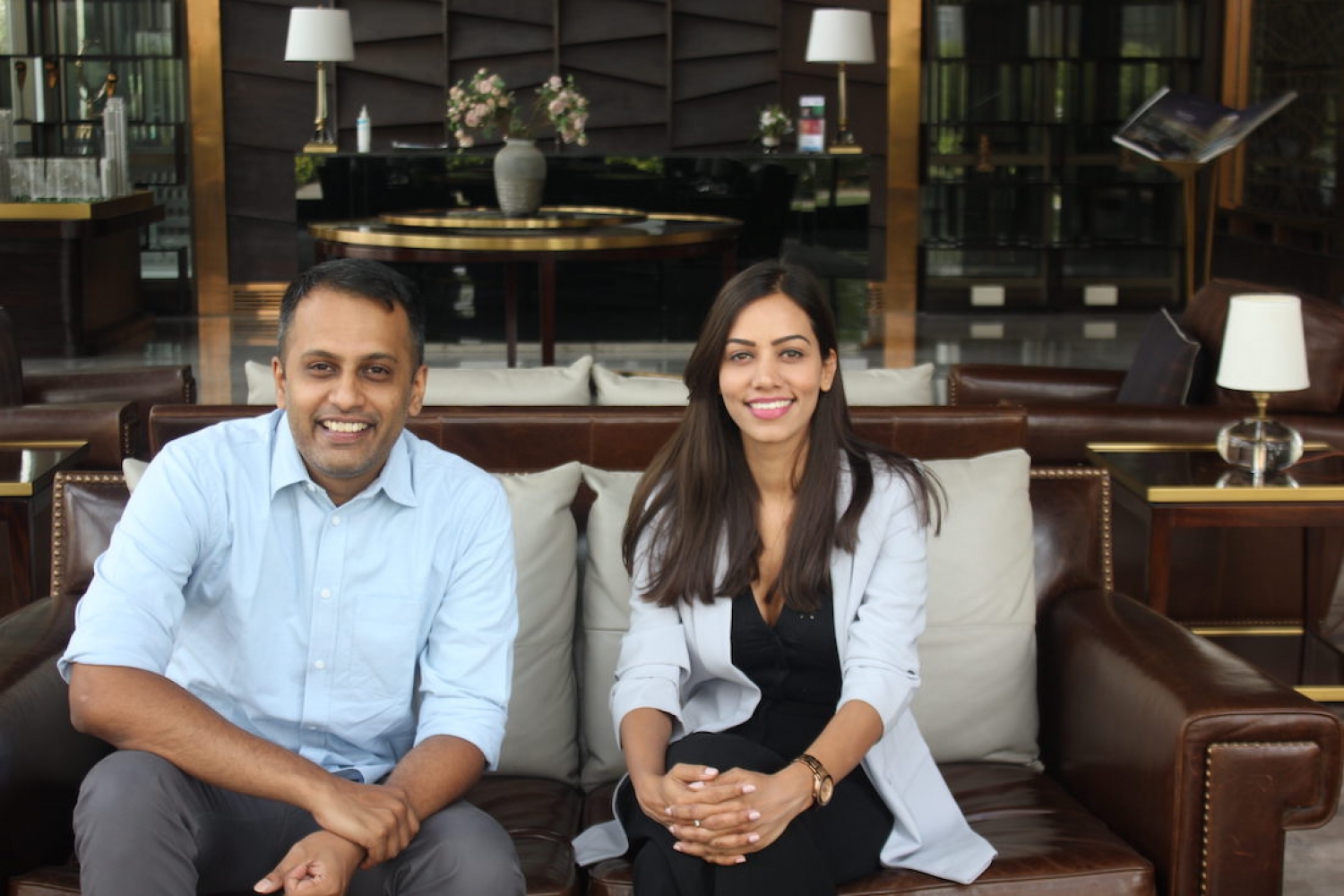 I read about leap.club last year, in the peak of the pandemic, locked-in, working-from-home. 'Two ex-Zomato employees get together to start a business networking club for women', read the headline. For a mother like me, having to provide child-care more than ever, the founders of leap.club — Ragini Das and Anand Sinha — were using a sledgehammer to crack the nut. Gender disparity in workspaces is eminent and women continue to occupy fewer jobs and sectors than men. A business networking, members-only club for women like leap.club helps them achieve their goals through huddles, workshops, et cetera.
I was intrigued to know more so I asked Ragini and Anand about their vision, process and the future. Excerpts follow:
Can you start by telling me a little about yourself?
Ragini: I am south Indian. I was born in Delhi and grew up and studied all over India, from Srinagar to Chennai, thanks to my dad being in the Army. Immediately after my graduation with a business degree, I picked up a role as a frontline entrepreneur for the sales and marketing team with Trident in Ludhiana, which was a manufacturing company for yarn, paper and terry towels, et cetera. There was a lot of learning, and even so, I realised that it wasn't my calling. Soon after, in 2013, Zomato happened. When I started, I honestly thought it was a typical two-year-plan, followed by an MBA. However, I ended up staying at Zomato for six years and the MBA never happened. At Zomato, I led sales and user growth teams across multiple cities and for different products. During my last stint, I led international expansion for one of their subscription businesses called Zomato Gold. Scaled that to ten countries, took it to two million users. In 2020 January, I quit Zomato to start leap.club full-time.
Anand: I went to Christ University, did B.Com and ended up with a finance job at D. E. Shaw. Zomato happened for me in 2011, within its first two years of establishment. As the 25th employee, I got the front-seat view of Zomato being built. That is when the startup passion began within me. 2014 is when PressPlay happened. I did that for about four years, while simultaneously starting Robin Hood Army on the side, which is now a Harvard case study. I joined Zomato again in 2018 after realising that PressPlay, after a certain point, could not scale revenue. Ragini and I met and leap.cub happened in early 2020.
What was the starting point for the club?
The idea of leap.club actually started off with a very basic problem statement that was a frequent point of discussion. How professional networking is extremely broken. And while this statement is gender, age and industry agnostic, it's slightly more of a hindrance for women than it is for men. Even when we started building leap.club, we went benefits-first, curated everything based on the research that we had done as per what people mentioned was missing from their professional lives, whether that was coaching, or access to industry leaders, or upscaling tools or just a clutter-free network. In keeping with that feedback, we started shaping all of our benefits. That is pretty much how leap.club started and what life was before we took the leap.
In your own words, tell us how leap.club can help women reach their professional goals?
Largely, we focus on two things. To create a solid network for our members. Whether that is through super connections, where they can connect one on one, or through social micro-communities or professional micro-communities. leap.club enables its members to interact with the community, with respect to their professional needs — for seeking professional partnerships or even if someone wants to make a pitch deck and they need help, or maybe just to get coffee and brainstorm some ideas.
The second focus is learning and development through executive or wellness coaching. We curate masterclasses and huddles with industry leaders. We have hosted quite a few cohort-based courses where people learn in small groups. However, these are two of the larger aspects of what we do at leap and how we try to do everything that could aid women in living their best professional lives. Everything we build at leap is based on the feedback that we get not just from the 3000 members within our community, but also the 1000 women we speak to, month-on-month, while we onboard them.
Can you tell us a little about your onboarding process and its meticulous design?
Speaking of the onboarding funnel, we have a waitlist which has about 12,000+ women on it. We go over that with our on-boarding team of about six-seven people, who speak to every single person. As mentioned earlier, while onboarding we have a thorough 20-25 minute conversation, during the course of which we understand what their professional goals are, how they think leap.club can add value to them and mutually decide if we are fit for each other. We also reach out to potential members across professional backgrounds who we think will be great for the platform. From entrepreneurs to real estate agents or journalists, and so on. The task of outreach is also taken up by our team members. Besides this, we have a reference programme that makes up for 25 percent of our monthly onboarding, where members refer friends, whom they think are a fit for leap.club.
leap.club is a digital platform; it doesn't have a tangible space like other clubs. Is that something that is maybe on the cards for you?
At the outset of leap.club, when it was at its ideation stage, we were primarily going to be an offline networking platform. However, given that we were hit by a pandemic, we had to pivot completely. But in a way, I'm glad we moved online, because if you go city by city offline, then the growth is relatively slower. By being online, today we have members not just from all over India but also Dubai, Singapore, London and the works! So, it all worked out pretty well for us. Having said that, being offline has its own charm of course and we have, in fact, started doing a bunch of offline events. We had our first official leap.club meet in Bombay last week, and are looking forward to an edition in Bangalore and Delhi this weekend. Apart from this, we have a big 100-200 people event coming, which we're planning to call leap.affair, in Delhi towards the end of November, followed by Bombay and Bangalore sometime in January. So, there is a lot of offline stuff coming up for leap.
Can you tell us a little about the interesting events lined up for this month/year?
A big part of what we do at leap.club is masterclasses, huddles and experiences for the members. These are a mix of discussions with industry leaders. Huddles and workshops based on a particular learning, for example, personal branding or executive presence. Besides this, curating engaging experiences such as a session of Tambola or mixology, et cetera.
What according to you brings up gender disparity in workspaces in India?
I don't know how to answer that question, and I wish I did. 1.7 lakh Indians lost jobs every hour in the last year (while a billionaire's wealth has grown by 35%). 90% of these jobs lost are by women. 60% of the work done by Indian women is unpaid and unrecognised, while for men, the number is at 10%. So yes progress is very slow. But there's another big factor at work. And it could make things more unequal, especially in the immediate term: children. More than 1 billion children around the world have been affected by school and daycare closures. This has resulted in a 'sudden spike in childcare' that's likely to be felt most by women. Even in two-earner households, where both parents are working full-time, women tend to do more childcare — especially when the kids are young. Single parents (gender no bar), have it worse right now and are stretched more than usual. We need to recognize that gender equality isn't a 'women's issue', it is equally important for men to participate. And they can do a bunch of things:
First - acknowledge there's more progress to be made.
Communicate fairly - focus on action points and not personality traits during feedback discussions.
Make no assumptions on the roles or challenges women may want to take on.
Advocate flexible work policies — remote work, parental leave, et cetera.
More importantly, support women who choose such arrangements.
Mentor a high potential woman — help her advance in her career and advocate her at key inflection points.
Ensure women's representation and participation in all planning and decision making.
Text Hansika Lohani Mehtani
Date 21-10-2021