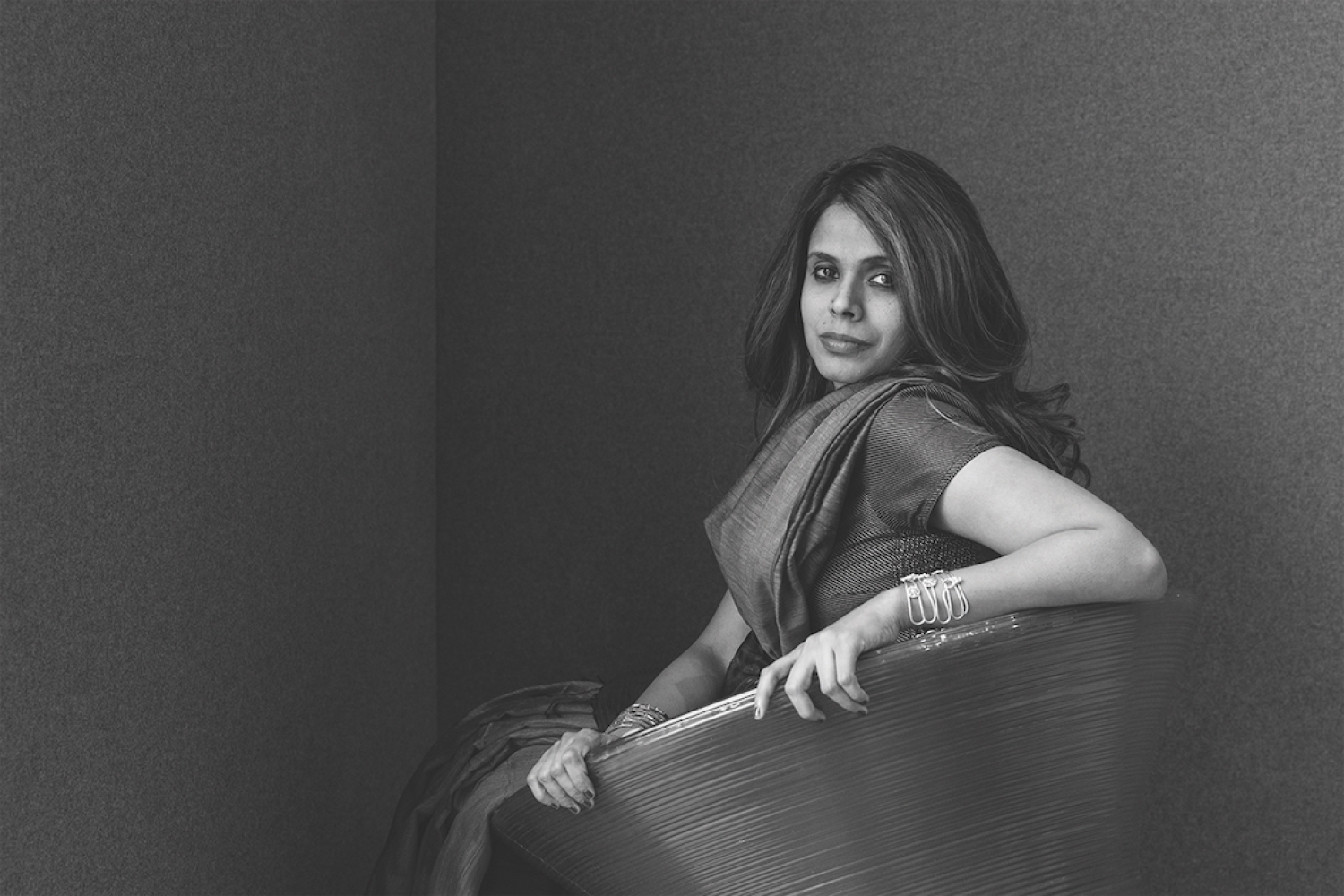 With our new Bookazine and EZ releasing this month, comprising of intriguing and inspiring stories, we have decided to round-up our must read features of this month for you below:
Lesley Lokko on curating the recently opened Venice Architecture Biennale 2023
"I don't say that the story of architecture is wrong. I simply say that it is incomplete. And by 'incomplete', I mean that it is a story that is continuously being added to. I'm hoping people come away from this (The Venice Architecture Biennale) to understand the addition of these voices, to use a kind of politically correct phrase, the inclusion, even I don't like that word, but the addition of other voices simply enriches the story of architecture," shares Lesley Lokko.
Read the full conversation between Lesley Lokko and Martand Khosla in our new issue of the Bookazine.
L: Priya Khanchandani
R: Lesley Lokko, Photo Andrea Avezzu, Courtesy La Biennale di Venezia
Priya Khanchandani on curating the recently opened The Offbeat Sari exhibition at The Design Museum, London
"This (Sari) was always something I wanted to explore and working at the Design Museum gave me the opportunity to do so. The museum is known for pushing the boundaries of contemporary design and delving into unexplored narratives. It was in 2020 when I considered working on the exhibit seriously and proposed it here. It was during the pandemic and hence I was reliant on accessing a lot of the material online before I was able to venture out for a research trip. The idea was to be able to showcase the sari at its most innovative and creative and I wanted to show it was relevant to a contemporary design audience and how it acts as a vessel for exploring what contemporary India really is today," informs Priya Khanchandani.
Read the full interview in our new issue of the Bookazine.
Kanu Behl on the world premiere of his new film Agra at Cannes Film Festival 2023
"The film is somewhere about truth, honesty, desire. It is about feeling the extreme and the vulnerable. About the constant need to be in a state of physical or sexual union with someone where, if it is an honest union, then you feel like you've breached all barriers. It's also about the many other myriad desires that get unlocked when we are in a position like that with someone else. Agra deals with all kinds human desires and it looks at sexuality in the context of our Indian culture because we are culturally very unique. We are one of the two most populous nations in the world. We are so many people tightly packed into such little space that I think a lack of space and us having that fight for space constantly with the people around us does affect our sexuality and our secret worlds a lot. That's what I was trying to explore with this film," tells us Kanu Behl.
Read the full interview in our upcoming issue of the EZ.
Meena Kandasamy on the recent release of her new poetry book, Tomorrow Someone Will Arrest You
"I think it's one thing to write a poem individually but another skill altogether to make them work alongside each other in an anthology. They have to hold their own, they have to speak to each other, they cannot just be self-contained, they must be an inviolable part of the whole. I have not had a poetry collection since Ms Militancy came out in 2010, so I had to cull from twelve years of poems. The poems were not composed for this collection, except for a small handful that I wrote while I was in the middle of work on this collection. I had turned my back on poetry for a host of reasons and the poems in this collection happened not because of me but despite me," reveals Meena Kandasamy.
Read our full feature on the book in our new issue of the Bookazine.
Date 22-05-2023