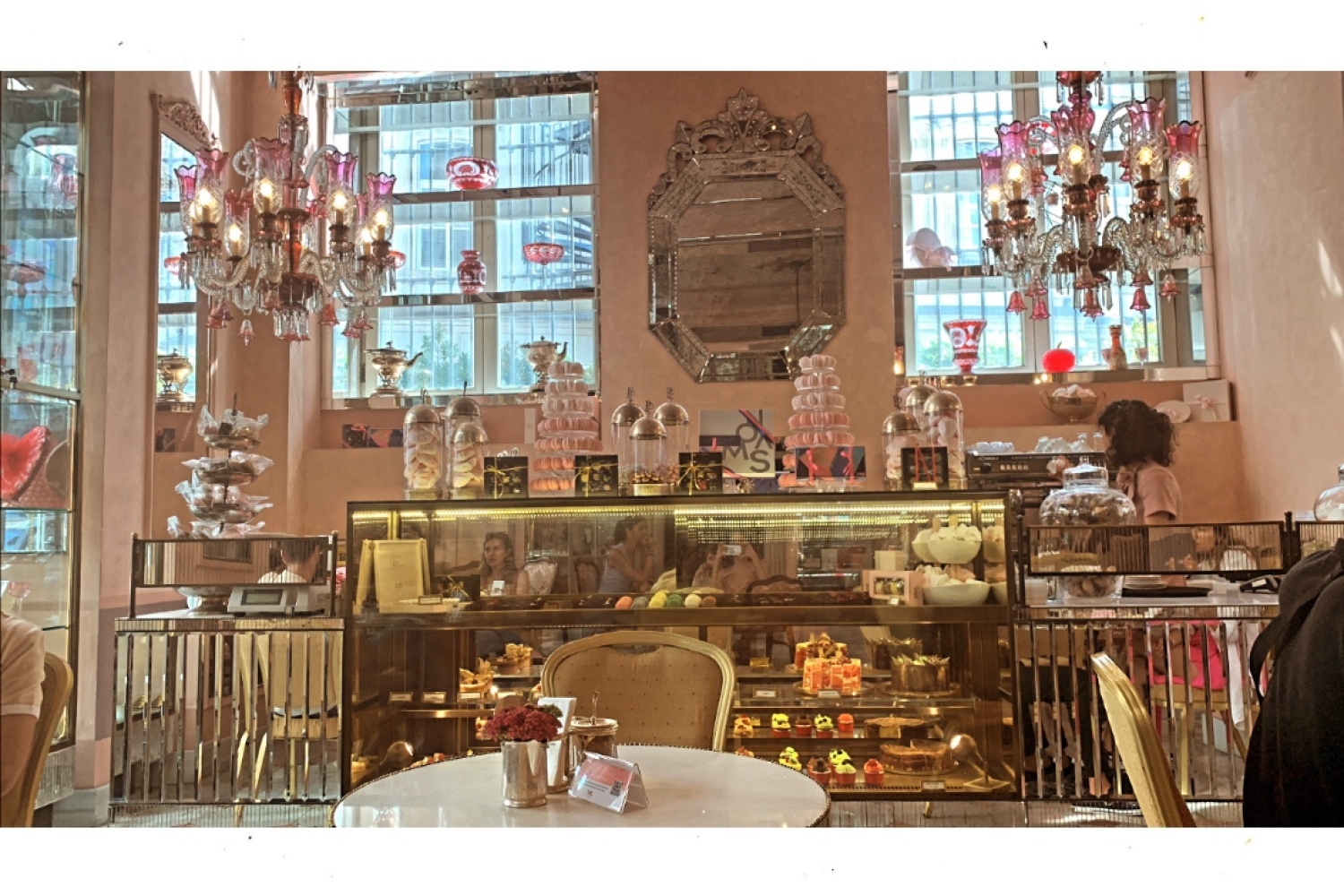 If there's one thing to be mindful of while traveling to Turkey, it's the cats. Warm, chubby, and mostly harmless, they're everywhere in the cobbled streets of Istanbul. Straddling Europe and Asia, right along the Bosphorus Strait, offering far more than its Ottoman and Byzantine history or its rich culture, Istanbul, apart from joyful encounters with cats, offered me the perfect summer and some of the most decadent desserts and confectioneries of my life. While the hybridity of the Hagia Sophia — initially built as the state church to the Roman Empire that now operates as a mosque — and its Byzantine architecture piqued my interest in knowing more about the Roman emperors and the Sultans, what made it uniquely special was the walk to the premises and the cool breeze blowing. As someone used to the intense dry heat of the Delhi summer, Istanbul's weather made every moment spent outdoors, walking in and around the city, delightful. Some of my favourite spots and stories, apart from the usual Grand Bazaar, Galata Tower, or the Blue Mosque, include:
BALAT
Situated in the European side of the city, a hip neighborhood for the cool kids, Balat is littered with boutiques, thrift stores and cafes. It was like walking straight into the most perfect Instagram frame I could possibly imagine. While two of the cafes I ended up trying didn't serve the most delicious food, what more than made up for it were the tiny little stores selling the cutest ceramic mugs and postcards, along with an independent store of their homegrown label, Tiffany and Tomato. One of my most prized possessions, that I picked up from Istanbul, is a ring from a tiny little store tucked in the lanes of Balat.
YASEMIN ÖZERI AND SERDAR-I EKREM
As a self-proclaimed shopaholic by nature, there was absolutely no chance I would plan my trip without sparing time for picking up statement pieces that would be a great addition to my wardrobe. My first find ended up being from a studio called Yasemin Özeri, located right next to the Galata Tower while going downhill. A haven for minimalists, the store most definitely had pieces that were worth the splurge. A short walk further from the Tower is also one of the most exclusive and oldest streets of Istanbul, called Serdar-i Ekrem. Surrounded by an interesting collection of vintage stores and designer boutiques, its cobbled pathways led me to one of the most decadent chocolate cheesecakes, served at the Viyana Kahvesi. Another must try, that satisfied my sweet tooth immensely, was the Pera Palace Bakery. Cute, cozy and all things pink, their coffee and desserts will be remembered by my taste buds for years to come.
DOLMABAHÇE PALACE
Not necessarily hidden from the public eye, the palace complex ended up being one of my most memorable tourist haunts. Located on the coast of the strait, this palace served as the administrative centre for the Ottoman empire. Photography was strictly prohibited inside the premises but the visuals of grandeur will always remain etched in my memory. The Dolmabahçe aesthetic was a blend of design elements from the Baroque, Rococo and Neoclassical styles, combined with their traditional Ottoman architecture. However, what was most pleasing to the eye was the impeccable decoration using gold and crystal.

This article is an all exclusive from our September EZ. To read more such articles, follow the link here.

Text Unnati Saini
Date 06-09-2022