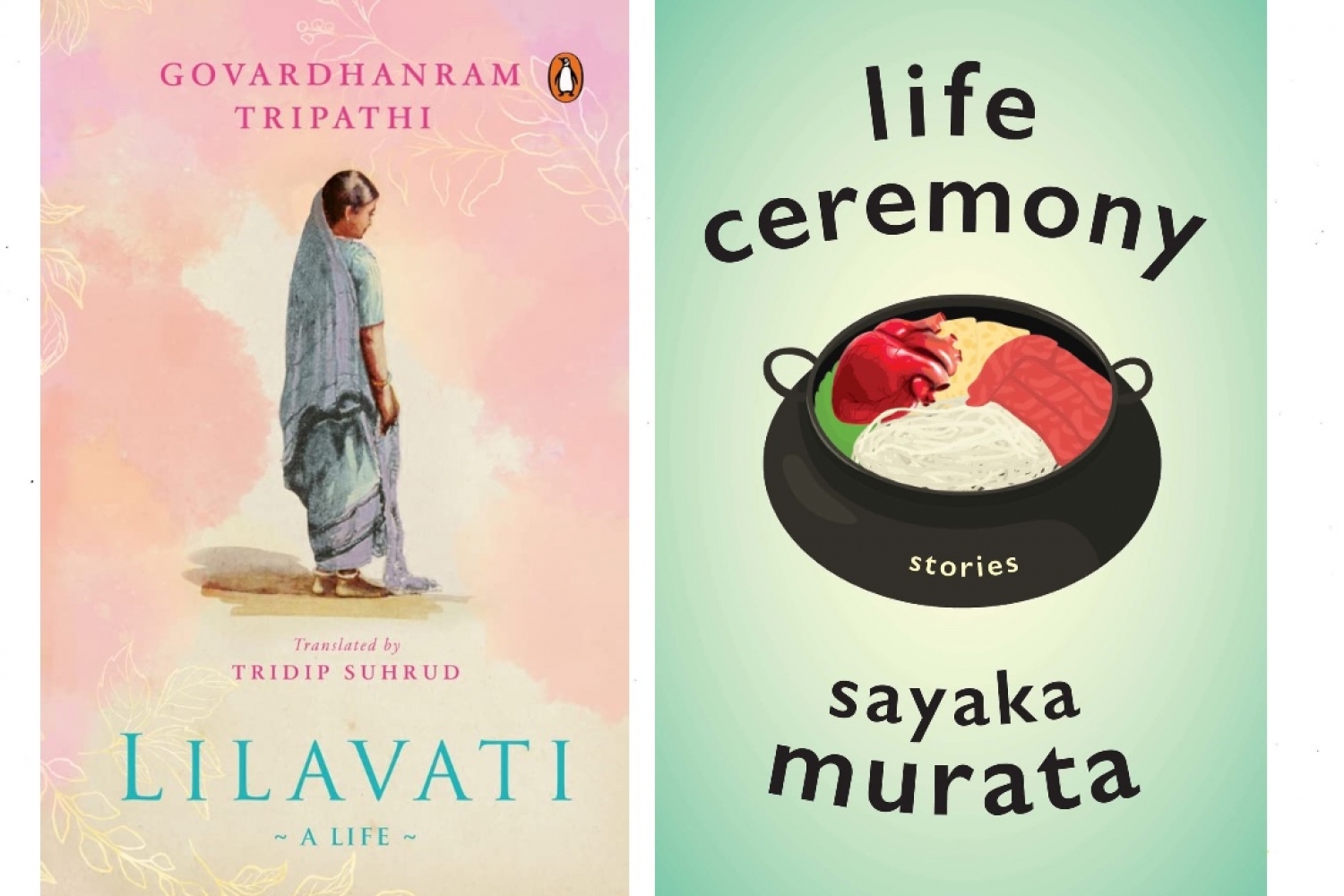 MUST READ
Jezebel
Jezebel is a novel that asks if independent women can ever live lives that are free of judgement. K.R. Meera's hypnotic prose, in this elegant translation from the Malayalam by Abhirami Girija Sriram and K.S. Bijukumar, makes resonant allusions to the Bible in powerful ways that elucidate the correlations between legend and the protagonist's life while also exploring how sexuality and gender roles are manipulated by the dictates of society.
Life Ceremony: Stories
The long-awaited first short story-collection by Sayaka Murata, the author of the cult sensation Convenience Store Woman, tales of weird love, heartfelt friendships, and the unsettling nature of human existence. Translated by Ginny Tapley Takemori, in these strange and wonderful stories of family and friendship, sex and intimacy, belonging and individuality, Murata asks above all what it means to be a human in our world and offers answers that surprise and linger.
Lilavati
Lilavati, written in 1905, remains unparalleled as the only biography of a daughter written by her father. Translated from Gujarati by Tridip Suhrud, the book shows how women were being moulded during the rising nationalist movement. Despite Govardhanram's attempts to contain Lilavati as a unidimensional figure of his imagination, she goes beyond that, sometimes by questioning the fundamental tenets of Brahminical beliefs.
The English Understand Wool
Helen DeWitt's new novel is modern amorality play about a 17-year-old girl, the wilder shores of connoisseurship, and the power of false friends. Raised in Marrakech by a French mother and English father, she has learned above all to avoid mauvais ton ("bad taste" loses something in the translation). But at 17, during the annual Ramadan travels, she finds all assumptions overturned.

MUST WATCH
Crimes of the Future
Crimes of the Future is a 2022 science-fiction body horror film written and directed by David Cronenberg, and starring Viggo Mortensen, Léa Seydoux and Kristen Stewart. It premiered at the 2022 Cannes Film Festival, where it was in competition for the Palme d'Or and will now be available for streaming on MUBI.
Persuasion
Starring Dakota Johnson, this Netflix adaptation of Jane Austen's novel of the same name has been a long-anticipated venture. The period drama will release on the streaming platform this month.
Don't Make Me Go
An adventure dramedy film written by Vera Herbert, directed by Hannah Marks, and starring John Cho and Mia Isaac, Don't Make Me Go premiered at the Tribeca Film Festival to great critical acclaim and is now scheduled to release on Amazon Prime Video.
The Gray Man
Touted as Netflix's most expensive film so far, the action thriller has been directed by Anthony and Joe Russo, from a screenplay the latter co-wrote with Christopher Markus and Stephen McFeely, based on the 2009 novel of the same name by Mark Greaney. The film stars Ryan Gosling, Chris Evans, Ana de Armas, Jessica Henwick, Regé-Jean Page, Wagner Moura, Julia Butters, Dhanush, Alfre Woodard, and Billy Bob Thornton.
MUST LISTEN
Renaissance by Beyonce
In June 2022 Beyonce shared the words 'act i … RENAISSANCE' on her social media accounts and streaming platforms such as Spotify, Apple Music and Tidal. She also posted understated artwork with the same wording and a release date. The Apple Music listing suggests the singer's seventh album, a follow-up to her famed 2016 anthology Lemonade, will include 16 tracks.
Mercury - Act 2 by Imagine Dragons
Imagine Dragons have finally revealed the track list for the second instalment of their new album Mercury. The band released the first instalment of their fifth studio album last year and now fans will soon get to hear its next part. With another 18 songs in Act 2, the album in its entirety has an impressive 32 songs.