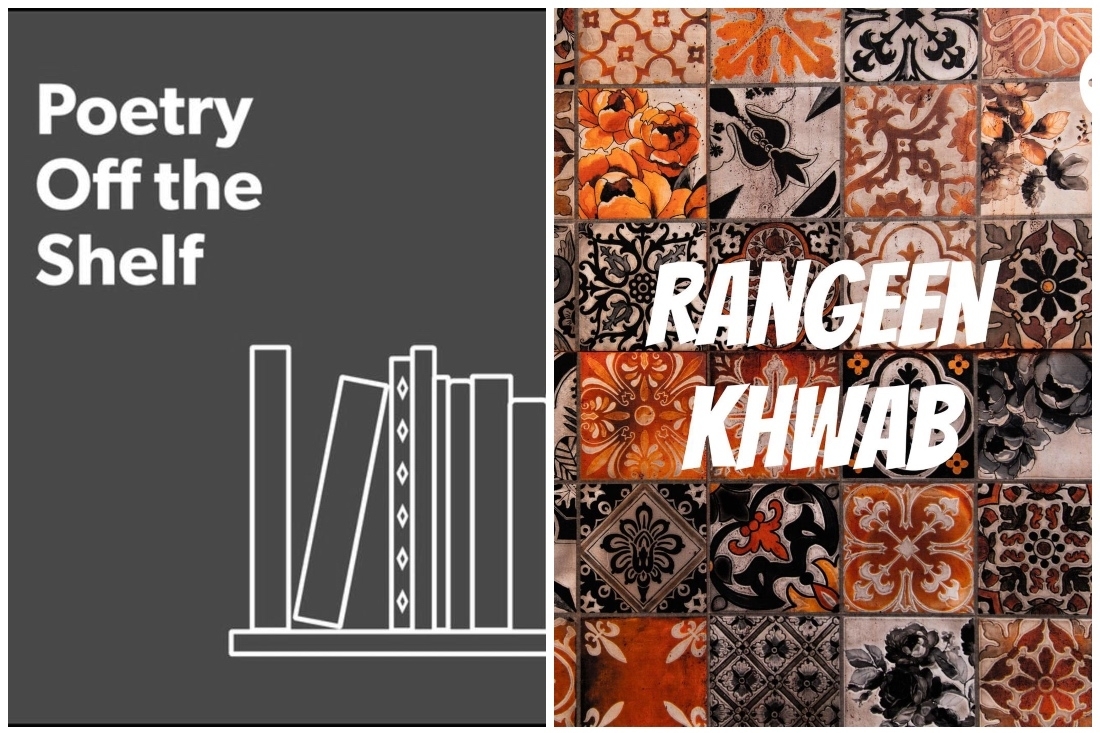 In the virtual world as it exists today, the warmth, comfort and joy of a simple poetry reading seems to have been lost, as we all find ourselves confined in our homes. The world may be changing fast but the arts always manage to keep up. There has never been a dearth of literature and poetry; what may have changed is the way it is being organised and disseminated. Till we find ourselves back in a room full of aesthetes at cafes with a cup of coffee in our hands, we bring to you a list of poetry podcasts which are sure to soothe and yet stimulate the mind in these trying times.
Poetry Darbaar
Curated by writer-editor-publisher Namita Gokhale, Poetry Darbaar seeks to tap into the subcontinent's talent to excavate the many poems written across the land. With host Lakshya Datta, contemporary poets ruefully recite their poetry, while Lakshya encourages them to indulge deeper into the stories behind the words. Unabashedly Indian, the podcast does not discriminate among the languages and presents thrilling works of poems, shayaris and kavitas in Hindi, English, Urdu, Punjabi, Bengali, Marathi and many more. The varied yet uniquely Hindustani syntax of our people finds representation in this podcast which features writers and poets such as Akhil Katyal, Viky Arya, Ranjit Hoskote, Medha Singh, among numerous others.
Poetry Off the Shelf
An offshoot of Poetry Foundation, Poetry Off the Shelf explores not just poems and poetry readings, but also interviews with critics, friends and lovers of the written word. Helena de Groot entices her audience with wonders found in the diverse world of contemporary poetry. With an intent to foster diversity, de Groot offers talks on wide ranging topics ranging from War-time America, racism and the pandemic to motherhood, feminism and the vision of a home. She has what she calls, 'poetry documentaries', which explore the life and works of poets old and new. In addition to giving a platform to emerging poets, she also pays homage to the likes of Robert Frost. Tickling the brain and stimulating the audience, no topic is left untouched by Poetry Off the Shelf. As the host herself says, 'nothing is off limits, and nobody is taken too seriously'.
Poem Talk
Another brainchild of Poetry Foundation, Poem Talk is a podcast hosted by Al Filreis, who himself is an active part of Kelly Writing House. Instead of featuring numerous works by the same artist, this podcast seeks to elaborate upon a single poem during the entirety of the conversation. With an in-depth discussion, the guests appearing in the show along with Filreis attempt a close reading of the artistic tale. Almost akin to a roundtable university seminar, this podcast gives the reader a deeper and better understanding of an artwork, lending it value and meaning. Conversations between Filreis and his guests flow seamlessly, offering the listener linearity yet complexity of thought. Writing is both a practice and an object of study, and Poem Talk fosters this ideal greatly.
Rangeen Khwaab
For the Indian subcontinent, ghazals, nazms and songs have always been a part of the umbrella term of poetry. So, exploring these widely appreciated forms of poetry, Rangeen Khwaab brings an assortment of works by some of the greatest poets of India. Being different in content, it is also different in its form. Rangeen Khwaab, hosted by Jayant Danish Chibber, refrains from carefully piecing apart poems, word by word. Instead, it simply brings to the audience the ghazals, nazms and songs as they exist. With a soothing background score, these poems tread the waters of love, revolution and romanticism. Rarely exceeding the 7 minute mark, Chibber brings to the listener in his own voice, words of Sahir Ludhianvi, Faiz Ahmed Faiz, Paash and Gulzar among others. The beauty of stringing together words is truly sought and rightly found in this nuanced podcast, as it leaves one yearning for more.
The Slowdown
Hosted by Tracy K. Smith, The Slowdown offers short poetic narratives which makes poetry accessible to a much wider audience. Devoid of voices which are heavily canonical, The Slowdown offers a perspective on a wide array of topics. Wrapped up within five to ten minutes, Tracy's voice takes the listener on a meditative journey, as she recites global poetry. Disbanding the western lens, The Slowdown packs within it a multicultural hub. The team of The Slowdown comprises entirely women, mostly coloured folk, which offers the listener a different frame of reference from which contemporary world poetry can be enjoyed.

Text Devyani Verma
Date 27-04-2021