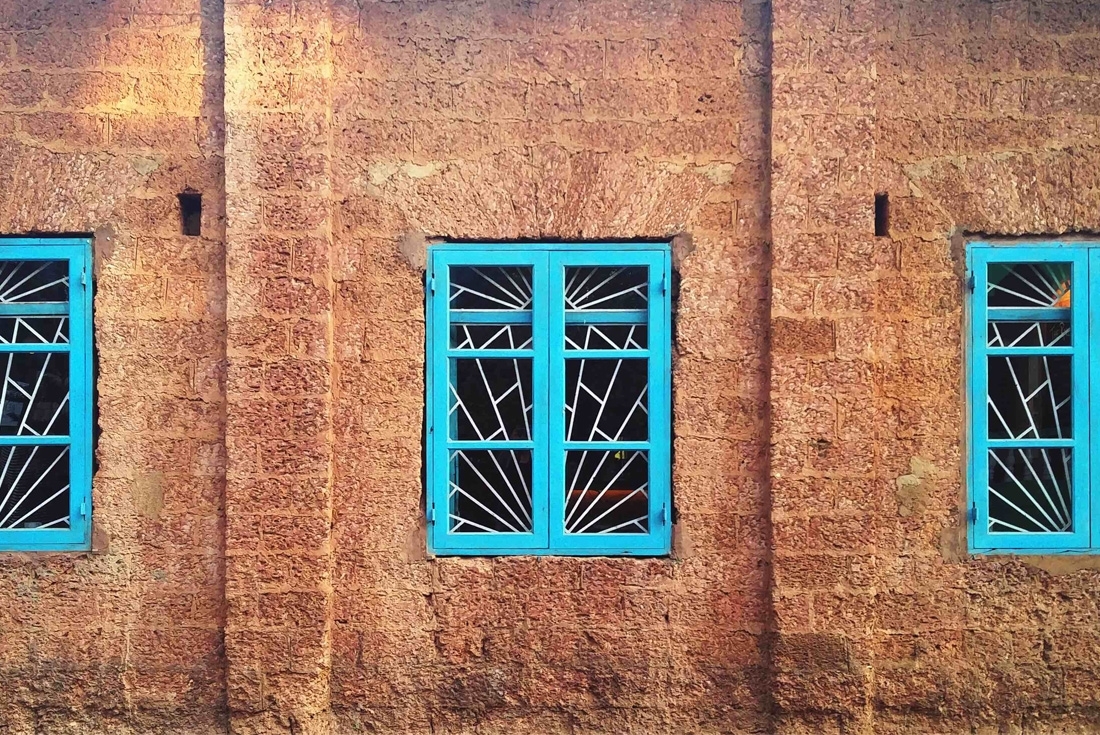 Despite being the most popular holiday spot in India, Goa is seldom done right. We get an insider's view from a much-loved resident writer who knows it well enough to tell you what's really worth the go.

My favourite shack: Tell no one about Palm Grove but I guess everyone knows anyway: with a backcloth of pine trees and a foreground of sea, the cottages at Palm Grove in Morjim are the best place for a honeymoon — or to conduct the sort of affair, you pack handcuffs into check-in luggage. Palm Grove, run by the talented and clever Eva, also doubles as my informal beach office: I have a computer plugged on a perch, there's beer on the side, and a switch that automatically explodes all my exes as they stroll by. I've been lucky to meet with curators and artists here, resulting in shows as varied as Sooni Taraporevala's upcoming exhibition at the Whitworth, commissioned under the auspices of Maria Balshaw [the new director of the Tate, a regular to the same beach]. The cement IPS flooring, the canechairs, and kind staff from Nepal make Palm Grove a boho fave. Also, importantly, this course of beach has excellent buttcrack karma because you see such little of it unlike Baga, or as it's known as in my circles: Plumber Row.

Design Stores: The Paperboat Collective has a splendid curator in Bhagyashree Patwardhan, who works closely with a crew of NID grads, genius drop-outs, and young fashion folks to pull together a nifty line of clothing wear, a home collection, and my favorite line of body care products [the rose scrub is entirely responsible for the little sensual life I enjoy]. A short drive away is home boutique Freedom Tree, which enjoys the supreme location for a store in Goa: an old house thoughtfully converted into founder Latika Khosla's best outpost for her design dens. Freedom Tree has the top drinking glasses in town as well as a groovy range of furniture—the sofas will nurture generations of lazy people. A restaurant on the premises, Mustard, with its heroically inept staff, warrants an immediate menu rethink—you don't need mustard in everything you eat, certainly not dessert.

Food and Drink: The Rice Mill, my new and totally cricket swing-to bar, located at the end of a tiny lane in Morjim, has a vaulted red tile roof, cement floors, distressed walls, and super sly cocktails [I was married to the Lemongrass the evening I visited]. While the menu is limited—I wolfed down their blackened tofu, which was delectable, and the prawns in a sullen whisper of tomato sauce—the location of The Rice Mill is magic: with a dodgy looking gym next door ['Breeding Bouncers Since 1967'] and the view of a dusty chapel in the distance. It's exactly the sort of bar you want to stop by after a day on the beach for drinking hour, which in Morjim commences at 11 am.

Maria Grazia, who runs Baba's Wood Café, is an Italian committed to her wonderful restaurants, one in Panjim, the other in Calangute. I am loyal to the salmon carpaccio with arugula and pomegranate and her tiramisu is the finest in Goa [chef Alessandro at Mumbai's Cellini in the Grand Hyatt is still President of the Nation of Tiramisu]. Maria Grazia frequently has antiques for sale—I bought an entire Italian dinner set, a joyous extravagance, with its deckle edge of gold and slightly chipped charm. A fine host and arbiter to a robust kitchen— call for their fish ravioli—this is a place I return to frequently in Goa. Gunpowder, in Assagao, is a classic and dearly beloved; their Malabar parathas are anti-depressive although not anti-fat, and if I want to feel like a jaded hippie I always grab adrink at Sakana's bar where the sushi is not exactly rock-and-roll but there is so much else to love on the menu including their marvellous miso soup. While glamour resort W is still finding its feet in Goa—the management is novice, to say the least—it enjoys a spectacular location, with the Chapora Fort soaring above it and sweeping views of the sea on the other. Tanveer Kwatra, easily one of India's most talented executive chefs, heads the kitchen. I was dazzled by his playful calibrations with Asian food—if you admire Bangkok's Nahm then you will notice odes to David Thomson here in north Goa.

With organic produce and 'fresh only' as the driving philosophy, Natty's Natural is an adored café for many Bangalore upcyclers and banker hippies from Saket—you can shop for Moringa powder and apple cider vinegar ['with mother'] while you wait for a delectable tartines, salads and your mug of kombucha. More frequently than not, they'll have run out of avacados, which only adds to its robust charm: I'd recommend a clean brunch here after a night of critical partying. Natty, who heads the place, is an exuberant wealth of information, offering her space to healers and yoga teachers, creating an informal intersection of ideas, treatments, and knowledge. There's a boutique on the property, run by designer Tia, who once asked me to drive out to her old outpost in Morjim for a fitting and then shamelessly flaked on the appointment without as much as a regret text #totallyavoid. Out in Siolim is Rare Republic, owned by Spaniard Natalia and her husband Sunny, a couple so welcoming I'm amazed folks don't squat on their premises. I mean, they'd emerge out of duffle sacks and rise to the smartest omelet in town beautifully teamed with cold coffee served out of a jar. Natalia also takes on private catering and I've enjoyed her selection of quiches [ask for tomato and spaghetti filling] as much as her sense of humour [check out the Rare Republic parking signage, one reads 'Parking Only for Hookers'].

Mapusa Market is the best place to pick up tourists. No, I mean literally 'pick them up', I've seen so many fall over piles of saris, rows of oranges, fountains of fragrant white flowers, stacks of locks and chains [for general home locking not for our buddies from BDSM.com]. Noisy, dirty, and so full of communal perspiration that if this was a Marquez novel I'd half expect to be swept away in tropical torrents of sweat. Luckily, it's also Authenticity Central in a changing Goa where I only see malls coming up like ugly dildos of corporate greed. Mapusa Market is also antidote to the rubbish flea markets like Anjuna, now peopled with Kingfisher swigging tourists radiating a mid-morning belch mist of rawa fry kingfish indigestion. When I took the artist Roger Ballen to the market to shop, he bought rat cages from Mapusa; if you see a dented rat cage in one of his future photographs you can guess where it came from. Visit on a Friday: it's so crazy you're bound to pick someone up. Just not yourself.


Text Siddharth Dhanvant Shanghvi