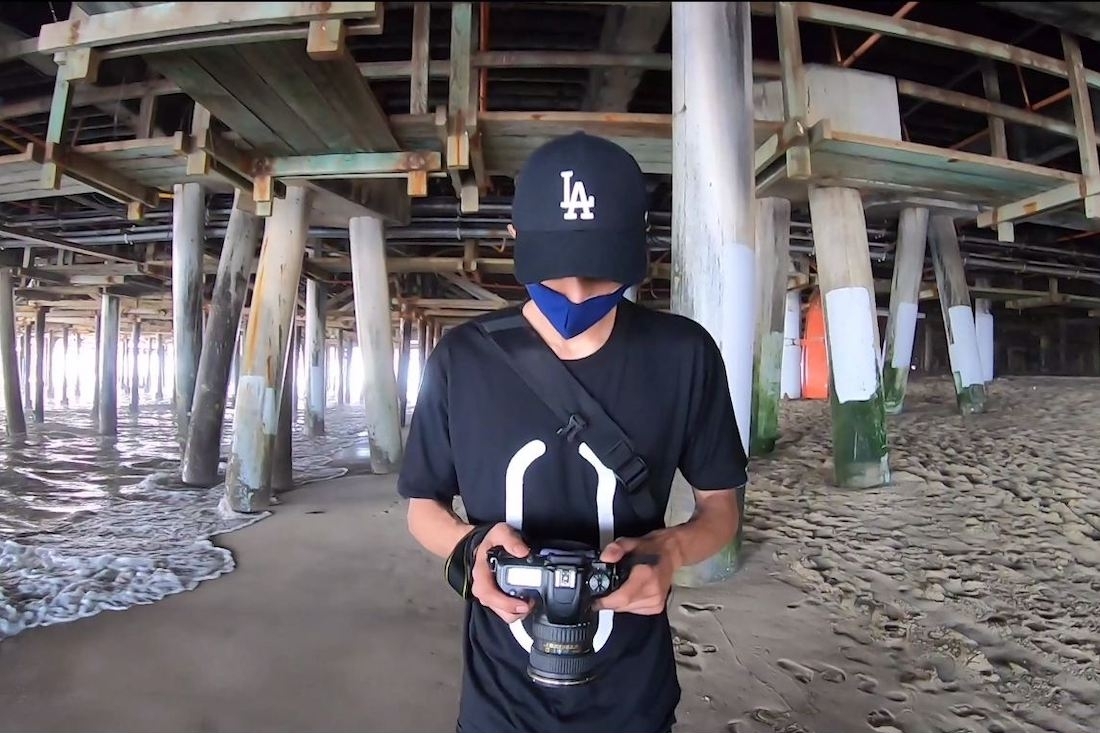 Former event manager and founder of Project HOPE, Siddhant Agarwal is one of the many people whose life came to a standstill due to the ongoing pandemic. Working for a food festival in the capital city, he is a first-hand witness of how the job he was so passionate about became redundant in a short span of time. 'I never admitted that I felt bad about it, but a part of me always feared it. When the day finally came, I got 'the call' and was politely told to take some days off till the company figured something out. My guess of 'some days' was as good as anyone else's. I had absolutely zero idea if it would be normal in a week or 5 years from that day,' he tells me. The uncertainty brought with itself an initial sense of indulgence, he would binge on Netflix and sleep longer than usual, but eventually the reality of the situation hit him. As hours coalesced into days, Siddhant started reevaluating time and its worth.
It only went downhill from there. He explains, 'Then one day in the second half of the month of June, I couldn't do it anymore. I couldn't breathe, no matter how hard I tried. I was unable to make the most basic conversation, I didn't feel the need nor did I have the desire to make any effort. That was as low as I have ever felt.' As music helped him cope, he went on to find solace in the mundane, sunsets and a massive shift in perspective. The latter aided him in contemplating about the universality of the pandemic and about the multiple others suffering through the same or worse in life. 'This is when I decided that I need to find a way out to help others during these horrific times. I feel that this is the very first time in modern human history that each and everyone on this planet went through something similar, something so dark and powerful. The pandemic made all of us unite as one entity, humans. Yes, there have been epidemics before but, back then we weren't as connected as we are now in the age of the internet. It is all happening live-time, in front of every human being.'
He felt the urgent need to connect with others out there and send a message, one of similitude. Owing to the abundance of digital content, Siddhant wished to create something tangible with a character of its own. Hence came the idea of a t-shirt travelling the world as a beacon of better times and good spirit. His elder sister Soumya christened the t-shirt, calling it HOPE, 'perfectly capturing the very essence and meaning of the entire project into a single syllable,' he says. An actual physical t-shirt, one of its kind, is travelling through five continents, 10 countries and 13 cities. The t-shirt itself reaches one video storyteller in each of these cities. The vloggers wear the garment and shoot a short feature film about what hope means to them.The t-shirt HOPE, has travelled to Singapore, Hong Kong, Tokyo, Los Angeles and is currently residing at Times Square in New York, with some skateboarders. After that she is going to Toronto, London, Paris, Barcelona, Amsterdam, Cape Town, Mumbai and finally to New Delhi, the city where it all started.
While one may think of a t-shirt as a mere garment, especially during a pandemic, Siddhant looked beyond its functionality. The objective behind choosing a t-shirt was succinct — apart from being funky, they also happen to be an instant canvas for one's thoughts. He asserts, 'they have maximum visibility for branding for a project of this sort (they are easier to keep in front of a camera). Plus, my wardrobe is 95% black t-shirts and I wanted to give it a personal touch too.' With a project as global and ambitious as this, Siddhant met with quite a few hurdles while actualising it. Getting the creatives and vloggers onboard was a mammoth task for him. At the onset of the project with nothing but an idea in hand, he found it difficult to manoeuvre around.
Going forward, what further troubled him was keeping the newness of the content alive. Forced to think outside of 'vlogging', a common medium for narrativising on the internet, Siddhant chose to collaborate with a free-climber, a skateboarder, a parkour artist, a graffiti artist, a busker, a freestyle rapper and a BMX rider. Some of his collaborators include Malakai, a resilient skateboarder from New York, a hustler in the truest sense and Chris from Los Angeles, someone who epitomises free spirit, amongst others, all of whom have been responsible for teaching him something or the other. The third challenge that came his way, also work in progress for him, is engaging more and more people in the movement.
If there's one thing that the entire project has taught Siddhant is that it's vital to be empathetic and more giving towards everyone around. 'We can really use a more kind world after all this. Also say what's in your heart, you might not get an opportunity to say it later,' he says. While the t-shirt HOPE is leisurely travelling the world while we're stuck at homes, Siddhant is optimistic about the future possibilities. Nothing to him is unrealistic anymore. He plans to either auction the t-shirt to make more content or send it to Mount Everest to sign the project off. The bottom line is, hope lives on.
Text Unnati Saini
Date 20-04-2021