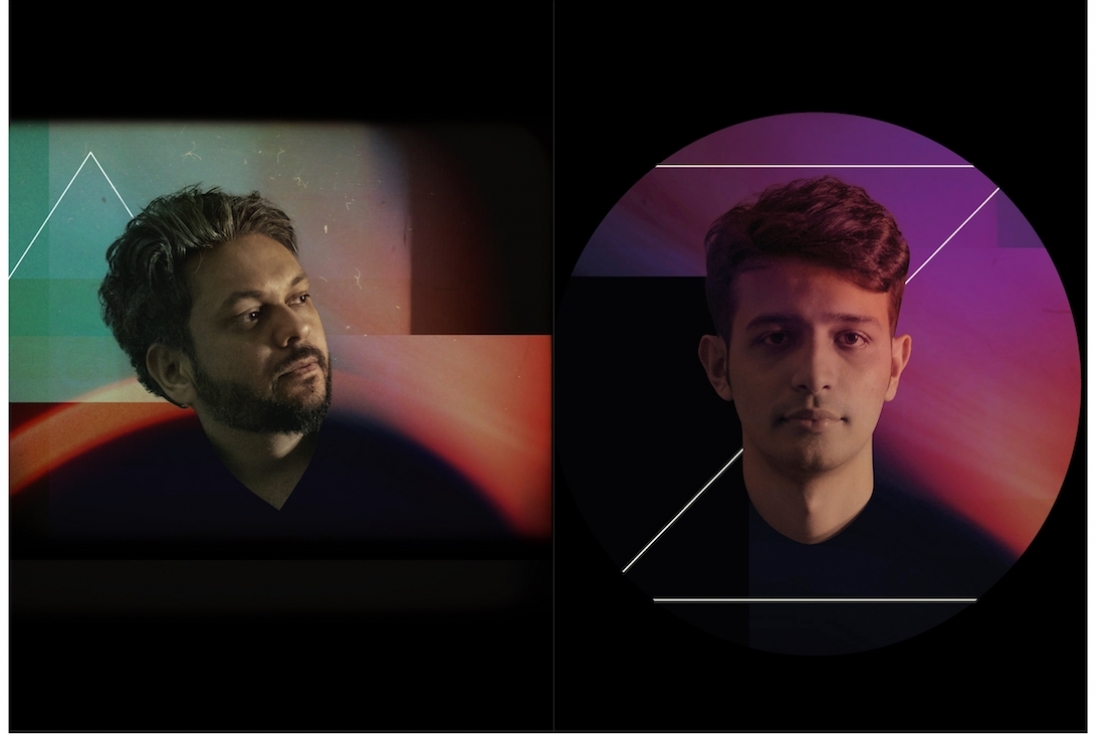 INTERVIEW OF THE WEEK
L-R: Anand Gandhi, Zain Memon
SHASN: Ready to Play Politics?
Zain Memon & Anand Gandhi
A thinking, relevant and engaging board game, 'SHASN is an abstract representation of political systems around the world, and has been heavily informed by global politics. By design, it is conducive to the politics of any country. While Indian politics is a huge part of SHASN, this is a core game engine that can be plugged and played across countries and timelines. The game launches with 4 Campaigns that serve as four unique versions of the game at the get go - India 2020, USA 2020, The Future of Humanity - Earth 2040 Politics and Fall of The Republic - Rome 40 BCE.'
The team behind SHASN launched a Kickstarter campaign; by dawn SHASN had already raised $28,592, with over 333 backers. The game has also received rave reviews internationally, especially in the USA and UK. Matt Groening, creator of The Simpsons, and Siri creator Tom Gruber are huge fans. Stephen Gulik of Everything Board Games claimed: 'SHASN is the best thing to come out of American politics in a very long time.'
We connected with the duo behind this extremely interesting new media experience, storyteller, ludologist and mixed reality expert, Zain Memon and filmmaker and media tech enterpreneur Anand Gandhi.

Can you tell us a little about yourself and how your company, Memesys Culture Lab, came about?
Zain: I'm a ludologist, media producer, and co-founder of Memesys Culture Lab: a film and new media studio at the intersection of science, philosophy, and culture. We wanted to create a cross-disciplinary ecosystem that identifies and approaches problems from the various perspectives of cinema, literature, pedagogy, technology, innovation, art, scientific and philosophical research. Memesys is the result of that aspiration.

Anand: As a filmmaker, storyteller and producer, my work has been continuously informed by memetic systems, epistemological inquiries, and scientific rigor. We assembled the brightest scientists, philosophers, design thinkers and founded Memesys with one core objective - to take the biggest realizations and breakthroughs of human enlightenment and present them as delightful, intuitive experiences. It is the kind of space I wish had existed when I was young, to nurture and execute the inconceivable.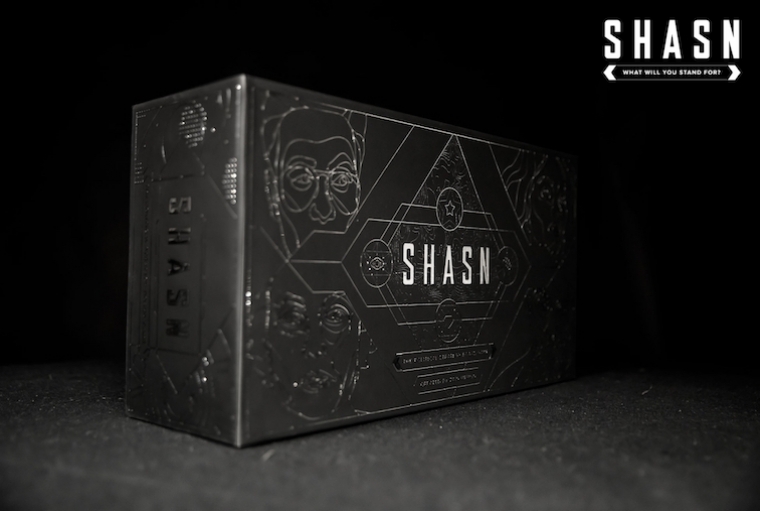 What kind of cinema and arts engage you?
Zain: Games are my preferred medium of choice. With their real-time interactivity, tremendous potential to engage and entertain, I'm certain we're going to see a lot more innovation in how they are deployed.

Anand: To be honest, I spend way more time consuming scientific literature and journals, than I do cinema.
What inspired this board game?
The disintegration of political discourse and the dismal state of world affairs created this urgent need within us to formulate a solution. We wanted to create something that made politics fun, made people actually want to engage with our systems and our policies.
We threw this problem into the machinery of Memesys Culture Lab and the medium best suited to the task that emerged was that of the board game.

What kind of research went into it and what was the process of putting it together?
Over the course of making An Insignificant Man, we were fortunate to have intimate access to the inner workings of a political party. Years of on-ground research provided us with insights that we continuously refined and distilled into our game mechanics. As we approached the game design, we studied human motivations and behaviours, deconstructed the driving forces of conflict, and even figured out how to optimise the release of dopamine during the game! We also consulted several policy experts while writing our Campaign Decks, and play tested over a thousand times revise and tweak the game mechanics. We took months to just balance the game, and make sure that no strategy or ideology in the game had an advantage over another. The data from our exhaustive playtests was analysed to ensure the game engine functioned smoothly, fairly and invisibly. The visual design of the game has been evolving steadily over the course of its life and will be even sharpened even further until the day it goes to print.
How has the journey been and what challenges are you yet to face?
The game was conceived in January 2018. Our team sat down with many people belonging to different walks of life to closely recognize and collate the most pressing problems of our time. We confronted several challenges initially - how do we get lay people to sit down and talk about these issues? How can we gamify these problems and insights? How can we quantify the actual output of a politician's actions?
After much ideation and tinkering, we gradually found robust solutions to these problems.
The game is finally launching on Kickstarter and we are very excited to see how the campaign unfolds. Up until now, the response has been phenomenal. The largest challenge that lies ahead now is to successfully manufacture and deliver the product.
We live in a digital age and these days, all age groups are playing online. Do you see SHASN become a digital game?
Zain: No. We made SHASN so that people could experience the ground realities of politics in real time, sitting across each other. Digitizing the game will make the intensity of personal engagement wither, and the entire gameplay pillar of social strategy will vanish. A digital version would lack the grit, deception, group dynamics and pure emotion that SHASN is famous far - it simply wouldn't be the same game.
Where would you like to take SHASN?
After the Kickstarter campaign, we would love to take SHASN to every classroom in all schools and universities. It has potential to serve as a pedagogical tool for both policy and political systems. We're also developing additional Campaign decks in new and exciting scenarios. Ideally, we want to get SHASN into the hands of every apolitical person around and show them that engaging with politics isn't just important, but it can also be a whole lot of fun.
Text Shruti Kapur Malhotra