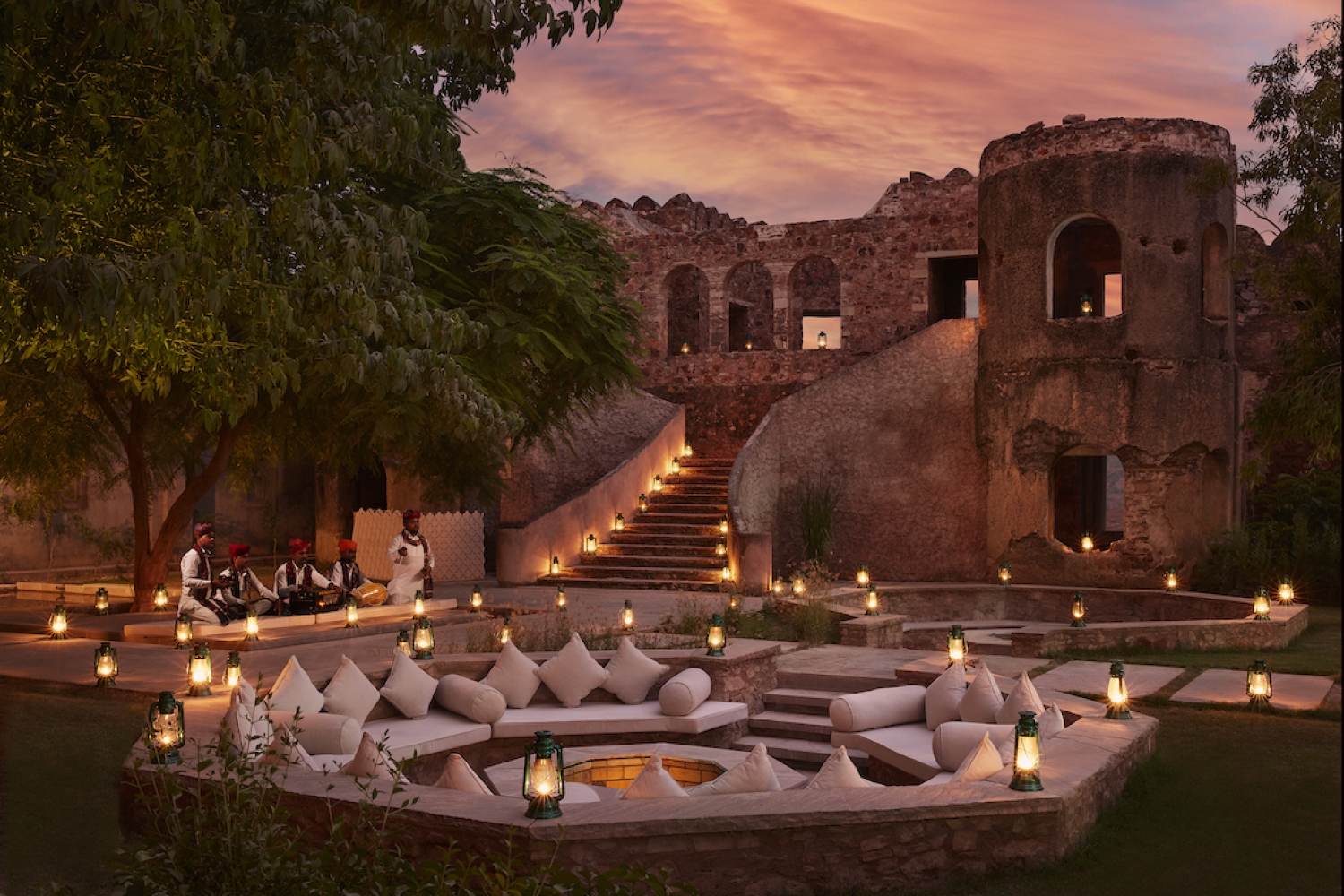 Reviving the seven-hundred-year-old legacy of the noble family from Barwara, while maintaining the fort's medieval essence, comes luxury resort chain Six Senses' latest offering to the modern day traveller. Tucked neatly between the robust wilderness of the Aravallis and Vindhyas in the quaint village of Chauth ka Barwara, overlooking the majestic lake, the resort was a decade in the making. Restored with the intent of not only revamping the fort but also reviving the surrounding community, the resort carefully incorporates two original palaces and two temples within its premises. A stone's throw from Ranthambore National Park, the property's architectural design was led by Panika, under the leadership of late Nimish Patel and Parul Zaveri, with a team of conservation experts including landscape designer Savita Punde and horticulturist Pradeep Kishen.
Rooted in the rich history of the fort, the blueprint has retained traditional gardens and local native flora and fauna. Age-old water harvesting techniques have been reinterpreted and the lake's ongoing restoration project aims to eventually develop easy access to fresh water for the village. Laden with local craftsmanship showcasing Shekhawati art and intricate woodwork, the forty-eight suites offer contemporaneity with a slice of history in perfect measure. Suites in the East Wing overlook the countryside and those in the West Wing offer views to Barwara village and beyond.
Furthering their sustainable agenda, the Six Senses' Environmental and Social Sustainability Policy focuses on energy efficiency, water and waste management, socialcommitment, protecting natural surroundings, air quality and noise control. "The landscaping team is also working on Barwara Lake's restoration project, which aims to remove invasive species of plants that lower the water table and re-introduce endemic plant species to bring back balance."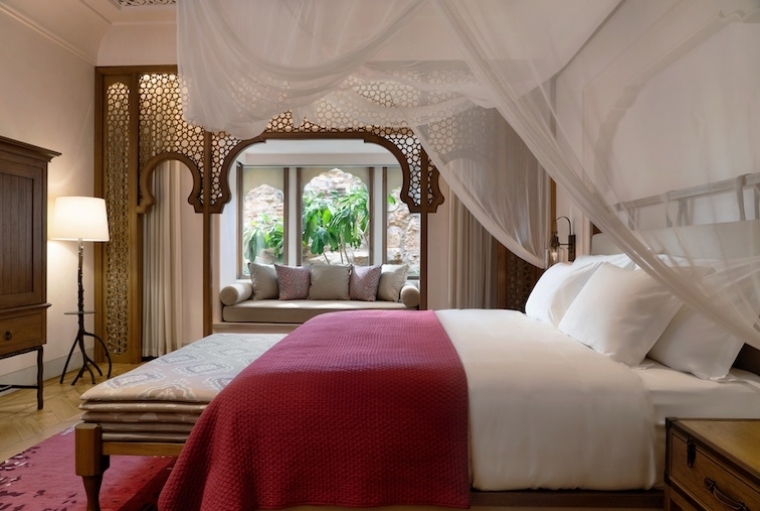 Not only a sanctuary of well-being but also an ode to the structure of the fort, the spa, housed in the original zanana or the women's palace offers personalised wellness programs based on the preventative principles of Eastern medicine and result-oriented Western influences. The Alchemy Bar, a Six Senses staple, makes use of indigenous essential oils, muds, clays, gels and vegetable oils to concoct energy boosting scrubs and spa mixtures, each to offer a customised experience to the guests.
Offering a mindful and fuss free approach for the culinary experience, Roohani, the flagship dining destination led by Matthew Cropp gives precedence to local produce, experimenting with ingredients straight out of the resort's organic farms. Staying true to the Rajasthani palette being offered, the cuisines being served effortlessly, amalgamateIndian elements with the Six Senses' philosophy of sustainable menus and less is more. Curating a rich cultural experience for the new age traveller, replete with encounters from the medieval past makes Six Senses Fort Barwara just the perfect spot for a getaway to make memories after being in isolation for so long.

This article is an all exclusive from our Bookazine. To read more such articles, grab your copy here.
Text Unnati Saini
Date 17-01-2022
Photography Arjun Menon