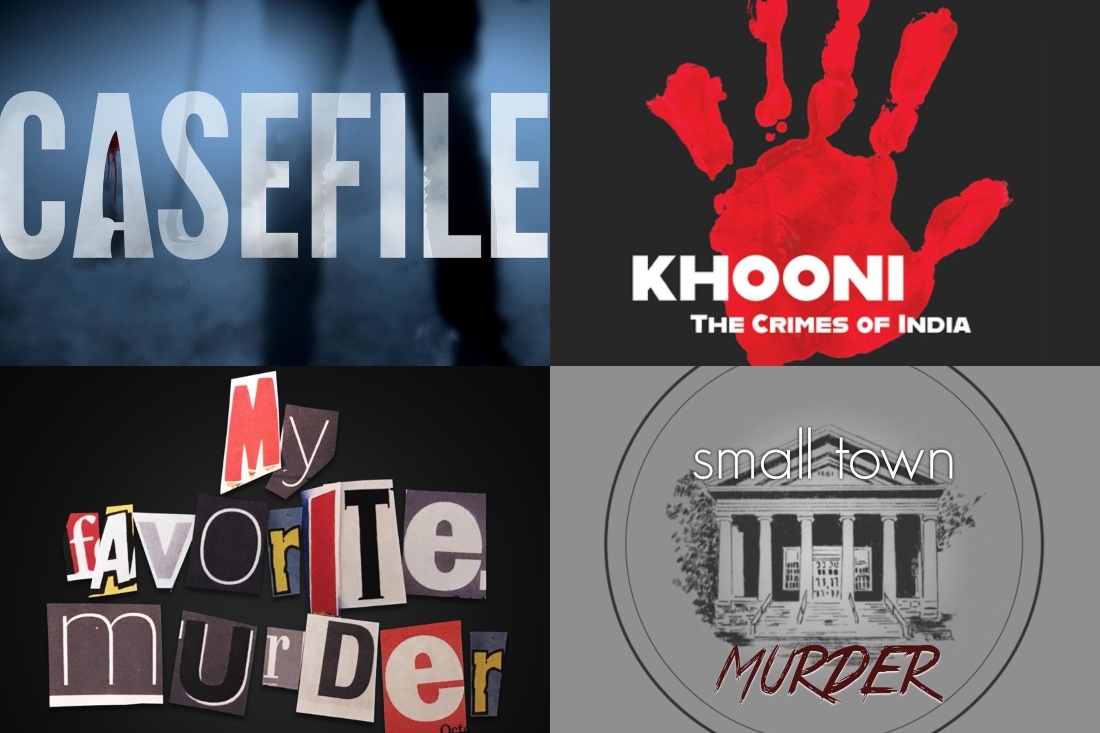 Like experts say, the ghastlier the tale, the more comfort we take in its telling. This paradox works wonderfully for the true-crime genre, and its boom over the past few months is a clear testament. Whether you are a crime junkie looking for some fresh narratives, budding sleuth, or you're just here to test the waters, here's a Platform edit of some of the best true-crime podcasts out there, which will keep you on edge during your workout, commute, or Work from Home break.
Criminal
One of the oldest in the game, this podcast has been running since 2014 and is hosted by Phoebe Judge. The show changes up its format from case to case, as the crew takes road trips around the U.S. to interview suspects and witnesses — there is a little bit of something for everyone. The mix of storytelling and first-person interviews make Criminal an ever-evolving true-crime podcast, that often delves into the cultural analysis surrounding the crime, instead of focusing on the crime itself. Past episodes have also featured interviews with real-time prisoners, victims, and even historical scholars of crimes, ranging from murder to arson to jailbreak.
Last Podcast on the Left
Last Podcast on the Left is acclaimed for its curatorial finesse. Hosts Ben Kissel, Marcus Parks, and Henry Zebrowski dig into topics as wide-ranging as serial killers and cults to UFOs and ghosts. A podcast that has been running for over a decade, you will leave each episode knowing much more than when you started, thanks to the well-researched trio who infrequently indulge in some laugh-out-loud funny repartee, making every listen more wholesome than the last.
Small Town Murder
'Shut up and give me murder' is the iconic tagline for this podcast by comedians James Pietragallo and Jimmy Whisman. Each episode focuses on a crime in a small town with less than thirty thousand residents, and each episode almost always contains at least one eccentric off-the-wall moment.
My Favourite Murder
This is perhaps one of the most popular true-crime podcasts on the web, with almost a million Instagram followers and a cult of fans known as 'Murderinos'. Hosts Karen Kilgariff and Georgia Hardstark discuss lesser known cases on each episode, hilariously riffing off each other as they Zoom from their home studios. They drop new episodes every week, with mini-episodes of 'hometown' cases in the middle of the week, and some fun excerpts from the recordings on their Instagram.
Casefile
An Australian show that is hosted anonymously, Casefile is already twice as cool to begin with. The series launched in 2016, and has since covered over 150 cases, and expanded from Australian cases to those in the U.K. and the U.S. as well. Unlike most of the other true-crime podcasts, Casefile is scripted, weaving a narrative with documents, eyewitness accounts, and evidence.
Serial Killer
Fans of the popular Netflix series Mindhunter, now have a podcast to listen to in the exact same niche genre. Serial Killers takes a gripping approach to provide glimpses into the mind, methods and madness of the most notorious serial killers, hence building a psychological profile of the criminals in the process.
Khooni: The Crimes of India
This true-crime podcast uncovers the stories behind the Edmund Kermpers and Ted Bundys of India. Two girls strongly discuss the crimes in their country, as they navigate through the murky waters, and narrate these well-researched stories every week.
Text
Janani Venkateswaran