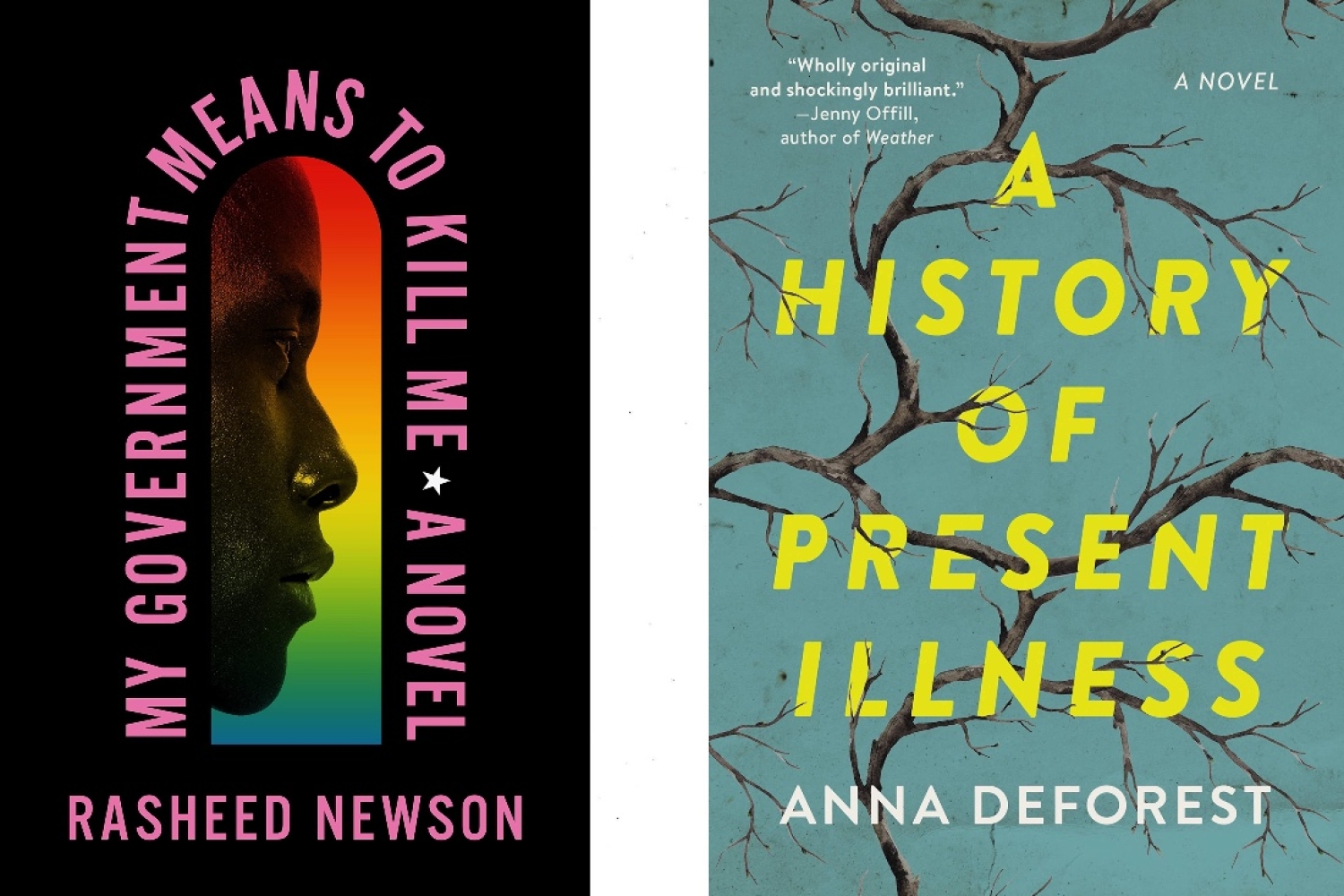 This year has certainly been a boom year for debut books so far, and with so many intriguing new debut titles releasing just this month, the rest of the year seems to be an incredibly fertile period for new literary voices to emerge as well. Take a peek at our list of debut books coming out this month that should be on your must-read list below:
My Government Means to Kill Me by Rasheed Newson
Vibrant, humorous, and fraught with entanglements, Rasheed Newson's My Government Means to Kill Me is an exhilarating, fast-paced coming-of-age story that lends itself to a larger discussion about what it means for a young gay Black man in the mid-1980s to come to terms with his role in the midst of a political and social reckoning.
Cat Brushing by Jane Campbell
Cat Brushing, the provocative debut by Jane Campbell, vigorously explores the sensual worlds of thirteen older women, unearthing their passions, libidinal appetites, integrity, and sense of self as they fight against prevalent misconceptions and stereotypes of the aging.
Paul by Daisy Lafarge
A sharp, timely debut about a young woman's toxic relationship with an older man, how she finds the inner strength to regain her sense of self, and a fascinating exploration of the power dynamics between men and women, Paul is a deeply human novel that holds a mirror up to many of the issues that people confront today.
A History of Present Illness by Anna Deforest
A young woman puts on a white coat for her first day as a student doctor. So begins this powerful debut — a boldly honest meditation on the body, the hope of healing in the face of total loss, and what it means to be alive.
All This Could Be Different by Sarah Thankam Mathews
A beautiful and capacious novel rendered in singular, unforgettable prose, All This Could Be Different is a wise, tender, and riveting group portrait of young people forging love and community amidst struggle, and a moving story of one immigrant's journey to make her home in the world.
The Wild Hunt by Emma Seckel
A transporting, otherworldly debut of a young woman's fated return to a wind-battered island off the coast of Scotland, rich with historical detail, a skillful speculative edge, and a deep imagination, Emma Seckel's propulsive and transporting book unwinds long-held tales of love, loss, and redemption.
Bonsai by Alejandro Zambra
When it was first published in 2006, then-literary critic and poet Alejandro Zambra's first novel, Bonsai, caused a sensation. In a brilliant new translation from four-time International Booker Prize nominee Megan McDowell, re-discover Zambra spin an emotionally engrossing, expertly distilled, formally inventive tale of love, art, and memory.

Date 10-08-2022