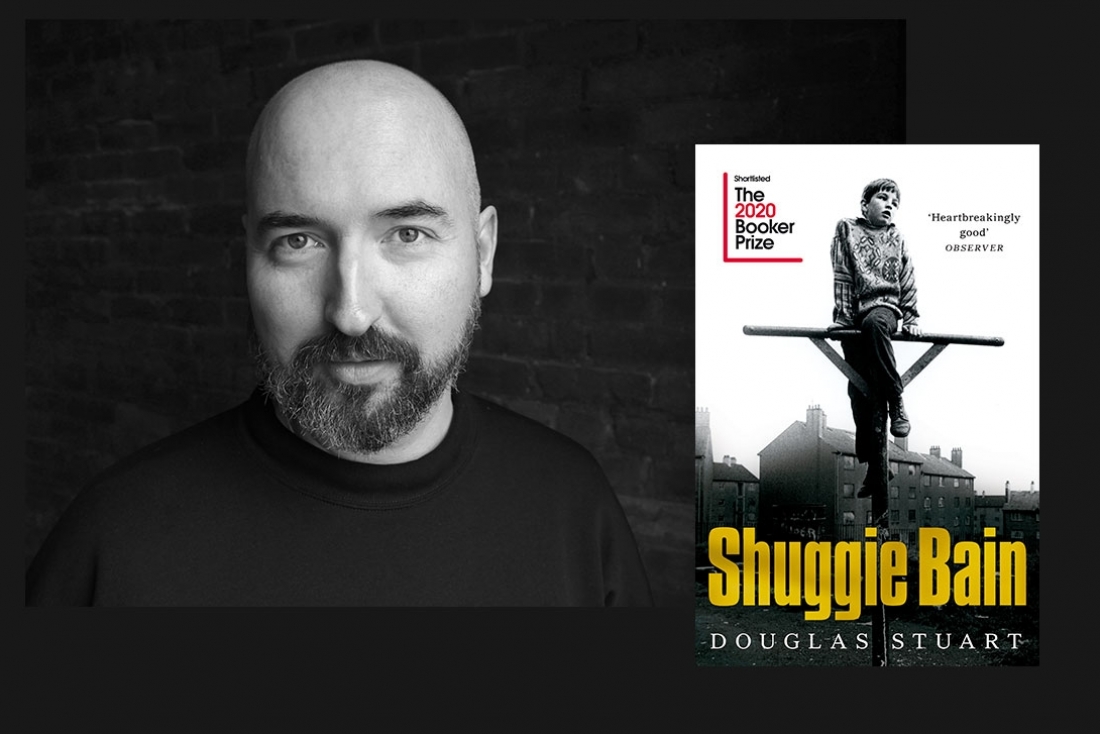 Photography: Martyn Pickersgill
Winner of the Man Booker Prize 2020, Douglas Stuart's debut book, Shuggie Bain, is about a young boy named Shuggie, growing up in the Glasgow of 1980s, and his mother Agnes Bain. Intrinsic hues of emotional intensity and human tragedies like filial failures and drug addiction, imbue the book's narrative. With the microcosm of Shuggie's sexual growth and Agnes' dysfunctional life, amidst the macrocosm of Thatcher-wrecked Glasgow, Douglas creates a literary universe so deeply entrenched in the reality of an era gone-by, and imperfect relationships, that the pain emerges from the pages and seeps into the reader's psyche.

Although the examination of Shuggie and Agnes' relationship is emotionally heavy and excruciating, there is a stark, non-judgemental clarity with which the author portrays the characters and their actions. During our discussion about the book, he expresses that love is at the core of this book, and so is understanding his characters' damage.

We present an exclusive excerpt from our conversation with the author below.
From a career in fashion design, to your debut book, how and when did writing find its way in your life?
I've been writing since a very early age. When you grow up with an alcoholic parent, you develop mechanisms — strategies, tricks — not only to survive their illness intact, but to try to save them as well. At about seven years old, on particularly bad nights, I would try to distract my mother from the drink by playing secretary with my pad and pen while she dictated her memoirs. Then from the age of sixteen I was writing really long, involved letters; corresponding with other boys that I met through queer message boards. There was a wonderful element of world building in that, and letter writing can tell us a lot about storytelling.
What is your relationship with writing and literature like?
Growing up we didn't have any books at home. As a young gay boy in an industrial 'hard' man's world, books were seen as feminine, and therefore a bit dangerous for a boy to carry around with him. I owe my passion for literature to my two high school teachers: Mr Archibald and Mr Arthur, who saw that I was struggling and searching for a reflection of myself in the world. It was hard at the time: everything that Scottish school kids read was written by middle-class English writers. So these teachers really went beyond the standard curriculum to show me the joy of reading and introduce me to writers that ignited something in me: Armistead Maupin, Tennessee Williams, Agnes Owens. Then as a young man, I went on a self-guided journey of discovery. I tried to read as much working-class or queer fiction as I could. Now, as an adult, I couldn't live without books. But I always feel like I got a really late start in life, and I feel like that's a terrible shame.
To read the complete interview, buy a copy of our all new Platform bi-annual bookazine here.
Text Nidhi Verma