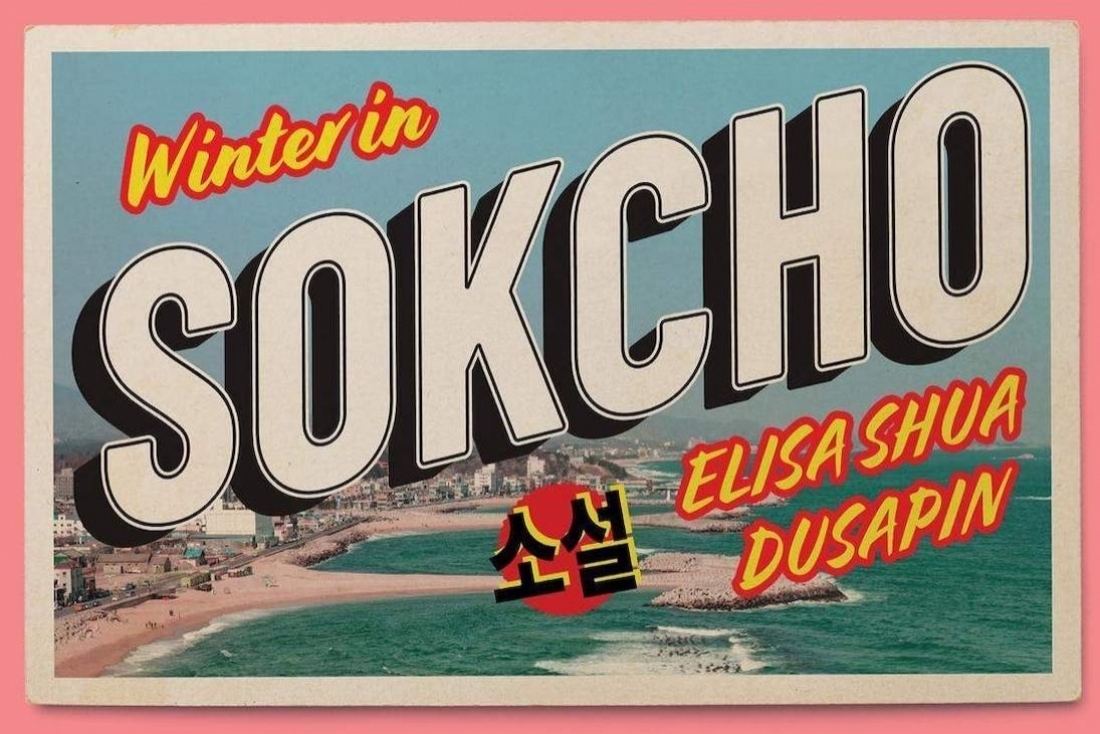 Winter in Sokcho: Elisa Shua Dusapin
'What brings you to Sokcho in the dead of winter?' 'I needed peace and quiet.' 'You've come to the right place,' I laughed.
There are very few books which tend to linger not just in your mind long later after you've read them, but also in the air around you. They constantly remind you of their existence with every breath that you take,leaving you paralysed by their effect and a sense of longing to return to them so intense that the boundaries between fiction and reality begin to collapse. Elisa Shua Dusapin's debut book, Winter In Sokcho is one such book, that took me a mere three hours to read, but its after effects will stay with me for a lifetime. The book was originally written in French and has now been translated and published in English by Daunt Books this year. I find myself lucky to have read this book in the dead of Delhi's winter, and while I am not one to tell anyone how to read a book, I would find myself disappointed if I didn't tell you to brew a cup of lemon ginger tea and sit in a corner, away from the commotion of reality, whenever you decide to read Winter In Sokcho and let it embrace you with its beguiling charm.
There is nothing complicated about the way Elisa writes or the way Aneesa Abbas Higgins has masterfully translated the book. The language is so simple and comforting, nuanced yet made of sen- tences short and succinct, that one might mistake the author's narrative to be too simple. It is by rupturing this simplicity with a complex story that keeps you engaged and is viscerally charged, that the author's literary brilliance comes to fore. 'I literally made a film in my head to write this book. I constructed the novel as a series of sequences. I drew storyboards to help me visualise things. I wanted to create something concrete, something visual and sensual, rather than mental and intellectual,' tells me Elisa, whose answers to my questions were also translated by Aneesa Abbas Higgins. The book begins with 'HE ARRIVED,' a French comic illustrator named Yan Kerrand in a small and almost rundown guesthouse in the Korean seaside town of Sokcho. Here, the young Korean woman of 24, whose voice and perspective drives the narrative, is helping the guest house owner, Park, in running the place. The author never tells us the name of our narrator but a few facts that one gathers about her are that her father was a Frenchman who had seduced her mother and vanished about 23 years ago, that she was a university student at Seoul before she came back to her hometown Sokcho to help Old man Park and that she has a rather complex relationship with her mother, with her body and eventually with Kerrand.
The narrator and Kerrand's relationship essentially propels the story. The ambiguity of their constant back and forth and the familiarity of their silences is deeply fascinating. One could question if the narrator sought the absent French father figure in Kerrand or Kerrand sought the woman he wishes to sketch perfectly, 'a woman of all time' as he says, in the narrator. Yet, none of these questions could truly answer the relationship that develops between the two that cannot quite simply be labelled love, as the narrator also remarks somewhere. The author uses this relationship to also delve into the psyche of the narrator and her relationship with herself. A young woman's complicated relationship with her body and her mother might seem like a much explored thematic concern today but the author exceptionally employs it in her work. The scenes of the narrator stuffing herself with food to manage her feelings or her mental exhaustion with taking care of her mother even though she could easily move away and make something of herself capture the complexity of a young woman bogged down by the society she so urgently wants to escape.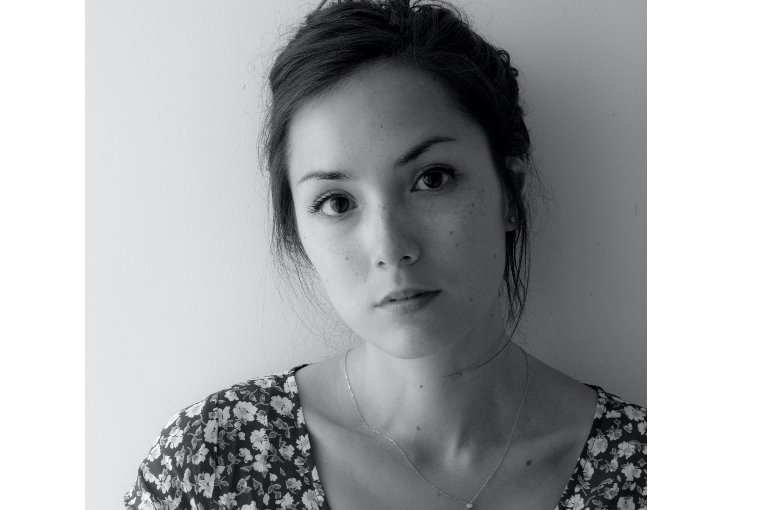 'I wrote Winter in Sokcho between the ages of 17 and 21, an age when one is particularly sensitive to questions of belonging, of creating a sense of self,' says Elisa, and these notions are very apparent in the book's underlying thematic concerns. The canvas on which the story comes alive is constantly being sketched in the background, just like Kerrand sketches the last book of his famous series in which the protagonist is a travelling archaeologist, remarked to be very similar to Kerrand himself. The beach scarred by the electric barbed fence because of the North Korean border in vicinity which somehow reminds you of the scar on the narrator thigh, the snow melting on the sand, the bright neon lights of the stalls, the vivid colours of the houses hazy because of severe rainfall, the stench of seafood that you can almost smell while reading about octopus and blowfish being prepared and cooked — are such powerfully sketched visuals that you find yourself becoming a part of winter in Sokcho. In many instances, the narrator reminds Kerrand and the reader that winter in this town was almost lifeless, it was the nearing spring and the beauty of cherry blossoms that truly defined the beauty of this town but Sockho's unem- bellished winter is what one begins to feel alive in and then yearns for as the book progresses and concludes.
The author also makes sure that the reality of modern day South Korea is not lost on the readers. By using just a few lines here and there, Elisa showcases the endless winter that South Koreans are living in because of the constant threat of attack by North Korea. In other instances she also shows the rampant use of cosmetic surgery by young Koreans to have a better chance of getting jobs in Seoul or even to achieve the ideal beauty required by models and idols in the country. 'When I was thirteen, I went to South Korea for the first time. It came as a shock to me, a crisis of identity, intensified by seeing the obsession in Korea with perfection, with cosmetic surgery,' tells me Elisa. In an important critical comment, the narrator somewhere remarks that almost everyone on Korean television now looks the same because of the cosmetic surgeries they've had to make it. She herself has a boyfriend, Junoh who has moved to Seoul to become a model and is open to having surgery if that'll help him achieve his dreams with whom she ultimately decided to break up.

It is really quite amusing to recognise how well the reader relates to an unnamed character because by the end of the book, I could feel that I knew the char- acter like an old friend. While the characters themselves are tinged with loneliness which also percolates into the narrative sometimes, the warmth is provided by their fragile bond, a relationship that goes beyond language and culture. I would certainly be remiss if I did not acknowledge the absolutely fantastic way in which the author ends the book which leaves it to the reader to interpret it whichever way it wishes to. When asked about the ending, Elisa tells me that, 'My relationship to the stories I tell is instinctive, I don't intellectualise them at all. When I write, I start with impressions, images, sensations rather than ideas or concepts. Before the end of a novel I never know what direction it will take, and much of the time, even at the end, I don't know exactly what is going on: it's the readers, who help me to see it all more clearly, through their feedback. Their responses are a gift to me.'
Told in a subtle and delicate way, Elisa Shua Dusapin's Winter In Sokcho is a masterpiece that is thoroughly captivating and leaves you breathless. Elisa has now finished her third novel which is coming out, in French, in August 2020. 'It's the book that up to this point in my life has meant the most to me. I'm proud of it, I can't wait, and I'm terrified too!' she says.

This article was initially published in our June 2020 Bookazine. To read more grab your copy HERE.
Text Nidhi Verma