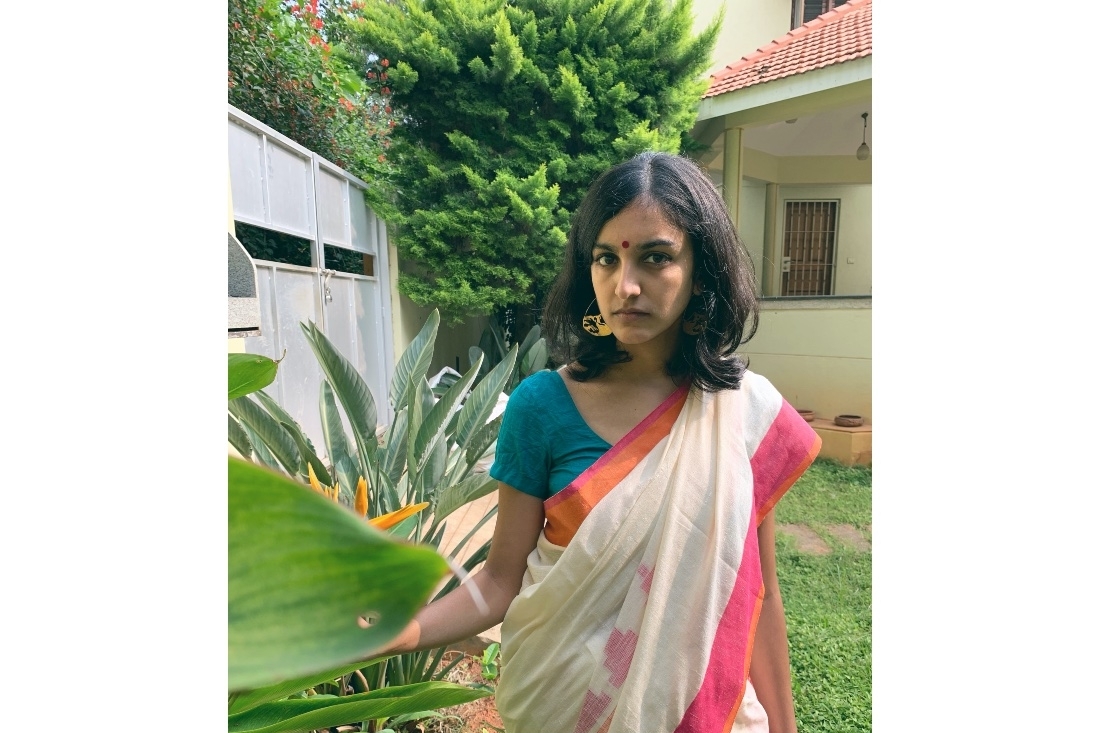 Aditi Ramesh: Sambar Soul
Since we last spoke to her, Aditi Ramesh has established herself well in the music industry of the country. She has toured half the world and released more soulful music. Pushing the boundaries, she is now intermixing Eastern and Western sounds, to blur and blend all binaries, creating some truly enticing music. She may be constantly experimenting with sounds, but her music still retains her signature sensitive, intimate and relatable undertones.
We speak to her about her latest single Sambar Soul and the journey so far.
When we last spoke to you in 2018, you had just released your debut EP Autocorrect. What has kept you busy since then?
2019 was a special year for me. In April I was finally able to quit my HR day job and become a full time musician. I had an amazing tour in Sri Lanka right after quitting, and I then toured in Nepal as part of my Leftovers EP launch. I also performed with Voctronica, representing India at the Moscow Spring Acapella Festival and the Vocal Asia Festival in Takamatsu, Japan, where we came second overall. I released my second EP Leftovers in July 2019 and ended 2019 with an experimental concept show Source Material, where I presented my musical influences with a projected art installation of watercolour visuals I painted, based on each song of the set.
In February 2020, I performed at Vh1 Supersonic and I was set to tour Turkey and the U.K. with my band, but the pandemic hit and live performances halted. I released my single Heal featuring Tre Ess in April. 2020 also saw me teaching vocals and music composition, and working on background score projects. I did the original background score for Tamil film B Selvi and Daughters, which premiered at the Indian Film Festival of Melbourne in October. In November, I had the opportunity to be a part of the launch of Apple's Today at Apple series, alongside AR Rahman, Raja Kumari, Lisa Mishra, Divine and Prateek Kuhad.
You've paid homage to your Carnatic music roots repeatedly in your songs. How and when did you decide to merge Carnatic music with other genres such as Jazz and Blues?
When I had just quit being a lawyer in 2017, I began going for these Jazz jams at Cafe Zoe in Mumbai. There would be a house band and vocalists, and lead instrumentalists could go up and jam with them. At this point, I didn't have much of a background in Jazz and I slowly fell in love with it. One day, I was listening to a Jazz song at home and it struck me that the notes and scale resembled a Carnatic raga. That was when I realised that all music, Eastern and Western, is made up of the same building blocks and I started experimenting with fusing them organically.
How was your music evolved so far?
Since the time I started writing music and releasing it in 2017, I've never really set out to make any particular type of music. I have musical influences and inspirations, as all musicians do, and I love exploring and experimenting with different sounds. As I put out my first EP and then my second, the words Jazz-Carnatic were increasingly used to describe my sound. I love Jazz and I love Carnatic music, but the usage of this hyphenated term started to feel limiting and also problematic. Problematic because these are two of many influences, but labelling it means comparing it to Jazz music or Carnatic music and my music doesn't necessarily conform to the rules or modes of these styles. Limiting because I'm still exploring my sound. Just because I've made songs in a particular style, doesn't mean I will continue to make similar types of songs. Sambar Soul for example has no Carnatic elements in it. If I were to go by the Jazz-Carnatic description, I might start to force in Carnatic elements into each song, even where it doesn't naturally fit in.
What inspired your latest single Sambar Soul?
In a livestream gig I did in April, someone commented 'Sambar Soul' and I liked it a lot. I realised that this should be the answer when people ask me about my genre. Sambar Soul can mean whatever you want it to mean. It's the sound of doing whatever makes you happy and not worrying about what people will think about it.
The larger context of the song is that we've become obsessed with comparing ourselves to others, living our lives based on a framework of definitions set by others and we're scared to have original thoughts. Whether it's our career choices, or our ideas of beauty, happiness or success. The song tells the listener to stop worrying about labels and go with the flow. The hook says, 'this song is in the key of sambar soul, it's a vegetarian key I'm told.' It is meant to be cheeky, making light of labels and genres, and being outrightly nonsensical.
Do you think the indie music scene has changed in India since we spoke to you in 2018?
The indie music scene in India has grown and developed so much since 2018. When I started out, Spotify had not come to India yet, social media was not as big as it is now and there were far fewer women musicians making original music. It is so amazing to see the number of new artists who have come to the scene since then, who have their own unique styles and who don't try to sound like anyone else. It is also great to see so many more women artists and women led bands and projects. This still needs to increase but it's a very encouraging sign. The digital space has also become a lot more prominent, with several musicians creating really fun content to build their brand identities. It's an exciting time to be a musician in India.
What's next for you?
I have a lot of music planned for this year. My next single will also be my first music video and first song which is not in English. We're currently putting it together. I have a few other singles in the works and an EP. I'm also presently working on a couple of background scores for independent films. Hopefully, as the COVID situation eases, I'll get back to playing live and touring.
Text Devyani Verma
Date 01-04-2021