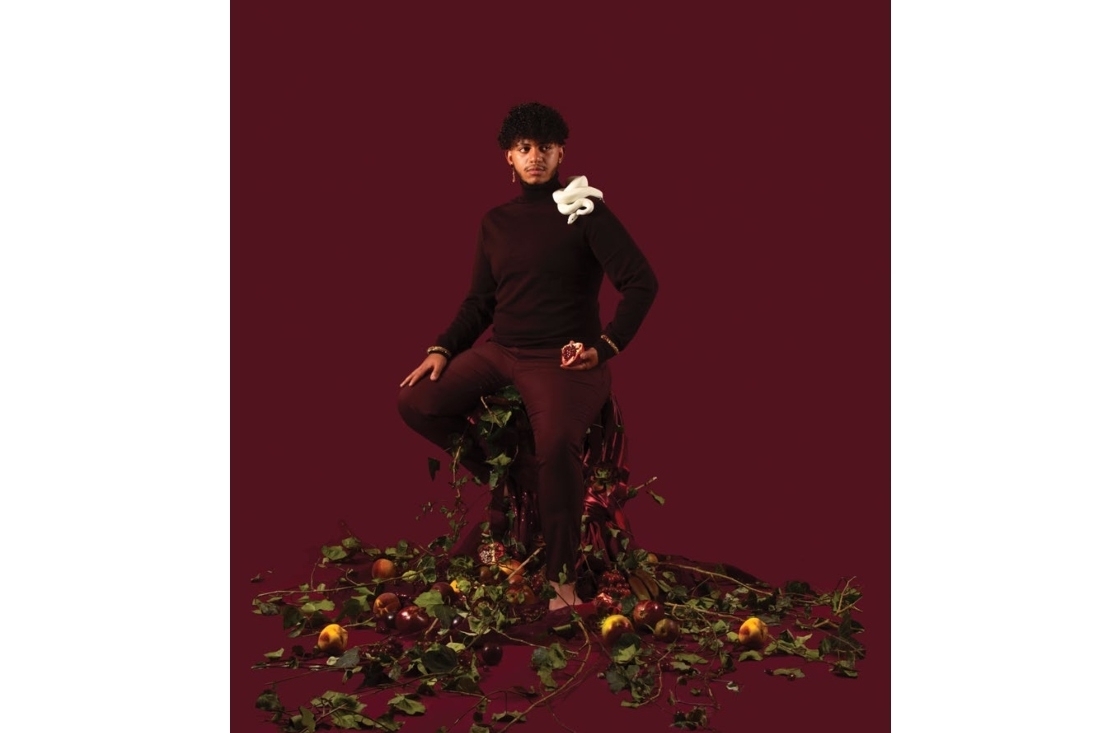 Photography: Caleb Griffin
Amir Kelly is a master of existing in multiple worlds. Born to an Indian mother and an African American father, Amir embodies his mixed heritage through his fierce and tenacious nature. Moved by the enchanting melodies of Bollywood and the rich layers of 90s R&B, Amir has created a genre of his own that he calls as Blindian Pop. 'This fusion proclaims his artistic purpose—one of authenticity and reclamation,' he states, ready to take on the musical throne.
How did music find its way in your life?
I've been singing for as long as I can remember. For career day in Kindergarten, I dressed up as a popstar, and my desire to create music grew continuously each year. Music has always been the only option for me. When I was in high school I heard about the Popular Music Program at the University of Southern California, and knew that was where I was supposed to be. I was rejected from the program initially, and although I felt crushed, I attended Chapman University to study Opera. Although I made some really great friends, that community really didn't foster my love for music, or help me grow as an artist. The summer after my first year at Chapman, I was diagnosed with Stage 3 Burkitt's Lymphoma. This experience changed my life drastically, as it showed me that tomorrow isn't promised. After my treatment was over, I knew that my purpose in life had yet to be filled. I re-auditioned for the USC Pop Program, and was accepted the following year.
How did all of the above shape the musician in you?
During my younger years, I spent so much time absorbing music from both sides of my culture. I was surrounded by Bollywood movies, Aartis, 90's R&B, and Classic Motown. All these sounds together informed my taste and artistry. My time at Chapman gave me a lot of vocal techniques from the classical realm, that I was able to translate into my pop music. My desire to better perfect my craft and dig deeper as a musician was really inspired by my time at USC.
Tell us about your experience at USC.
USC has been an absolute dream for me. From the first day I stepped on campus, I was surrounded by artists who worked tirelessly on their craft. The amount of support and resource I've received from the surrounding community is innumerable. I'm mentored by greats, like Patrice Rushen, one of R&B's greatest legends. It showed me that nothing was impossible, and that I am capable to reach for the stars. I've developed strong relationships with several other up and coming artists like Umi, Ayoni, and Kyle Lux. This strong community of creatives not only pushes each other to be their best, but provides genuine support.
Do you find solace in music?
I've undergone several drastic changes in my life, and music has been the only constant. It's my peace, it's my inspiration, and it's in my DNA. Recently, music has become very meditative and healing for me, and my biggest symbol of reclamation.
How do you explore your intersectional identity through music?
My intersectional identity is the very thing that fuels my music. Growing up Half Black and Half Indian has been extremely difficult to navigate, and music has been my navigator. Because of anti-blackness rooted in Indian culture, it was very hard for me at a young age to feel equally confident in both cultures. Music is my tool to reclaim both sides of myself. When I was younger, my favourite song was Baby Boy by Beyoncé. I didn't realize it at the time, but I loved this song because it combined the two worlds that I grew up hearing. The Bollywood inspired R&B track was my first introduction to this very style that I'm creating. I take off my shoes before I enter the studio, I can't create without incense burning. We've recorded with Sitars, Tablas, Bansuri flutes, Shankhas and more. I work with two songwriters Ashley Brooks and Shilpa Sadogapan. Ashley is the love child of Timbaland and Brandy and Shilpa has been studying carnatic music her entire life. These dear friendships have inspired me to lean even deeper into both sides, and this is just the very beginning.
How has the musical ride been? Would you say it has been smooth...?
It has been a huge growing experience, and growing pains can really hurt. My debut single was called Maui, and it was my first attempt at creating music. Maui was the very beginning of me learning how to tell my story. I took a break after releasing 'Maui' to grow more as an artist and a person. I began my journey of reclamation shortly after. As I began to lean into the things that made me unique, the more authentic my music felt. Maui could've been anyone's song, but Eden (his latest single) is mine. I had to stop making music that I thought other people would like, and make music for me. It's made all the difference.

I'd love to hear more about your latest single, Eden.
Eden is only the very beginning of my genre. It leans into my favourite elements of 90's R&B, but if you listen closely, you will find a few Indian elements in the song and music video. During the intro we hear a high pitched drone sound blended into the sound of an organ. This siren effect was produced by me playing a traditional Shankha that fades into the sound of a Gospel B3 organ. Both of these religious symbols hold special places in my spiritual development. The Shankha is a sign of warding away evil, and this song is all about sin and temptation. It's also used historically as the start of a war commencement. Not only does this represent the war between lust and love, but the battles we see occur between the men and the women in the video.

The female directed video reclaims the missing narrative of Eve and the Garden of Eden. Female sexuality is bounded by society, and this video reclaims it. Both my parents are featured in the video as well.

Is this single going to be a part of a larger project?
I'm working on releasing my debut EP, which will be available this year soon. The music that I'm releasing delves deeper into the genre I'm creating. It tells a story of reclamation and royalty. My name translates to a few things in Hindi and Arabic, like "king," "prince," and "ruler." For me, my crown is made up of the parts of myself that I was told to contain. Marginalised and intersectional communities are taught to suppress so many things. But when we actually embrace them, they become our crown. We then rule our own lives and step into positions of royalty.

What's in store for this year?
More Blindian music, more videos, a project, and hopefully my first visit to India.

This article was initially published in our June Bookazine 2020.

Text Hansika Lohani Mehtani