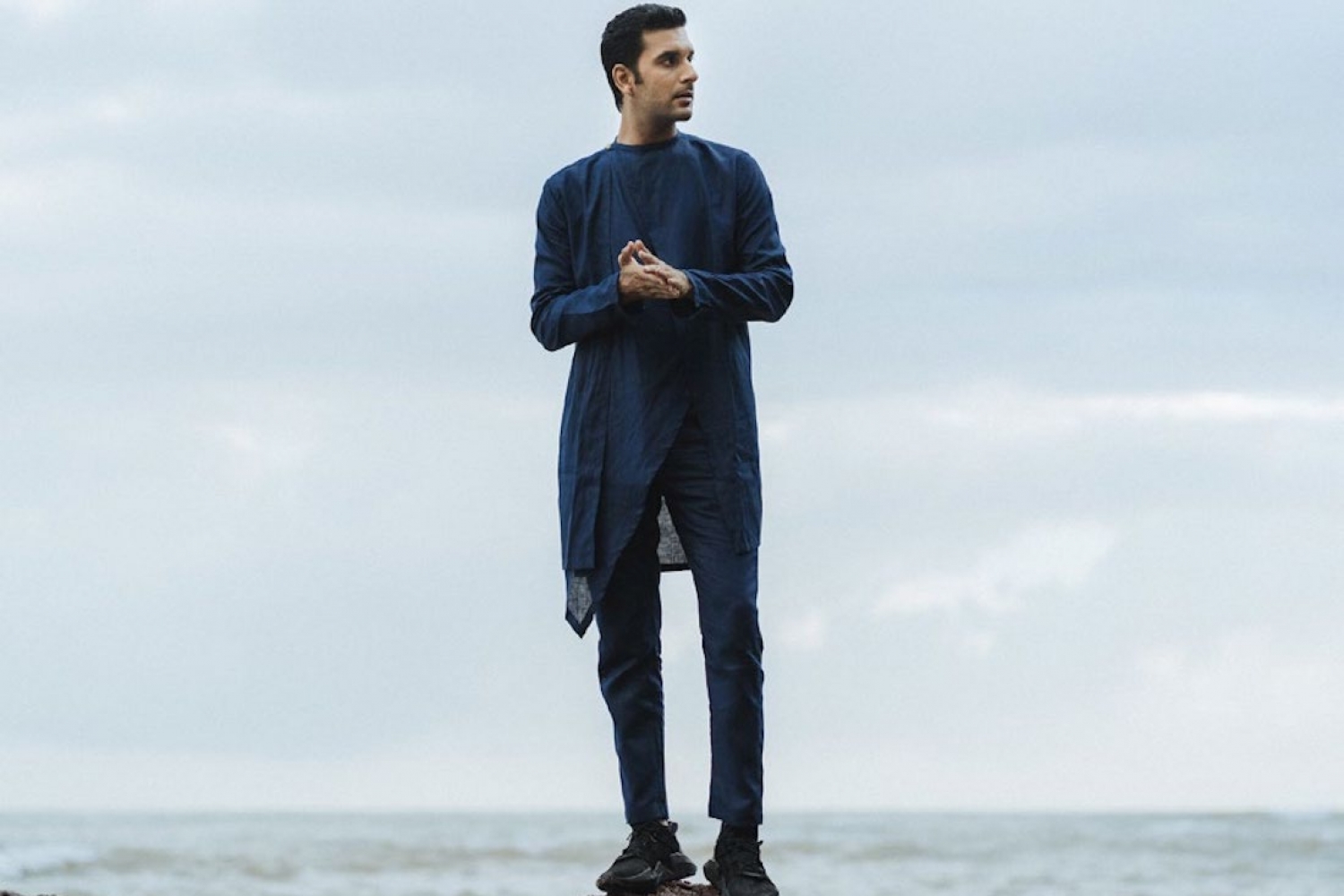 Anish Sood is now Anyasa — an India-inspired sound with modern electronic music production. Throughout his career, Anish has had a very strong western identity in hismusic. However, when the pandemic coloured his inspi- rations and aspirations, Anyasa was born, the first Indian artist to release on Anjunadeep, a label that is undoubtedly one of the most well-known modern, deep house labels. So starting afresh, Anyasa is giving us the debut EP called Gaya.
On Gaya, Anish has collaborated with four sing- er-songwriters, whom he discovered by chance on Instagram and Spotify. Artists Isheeta Chakravarty, Bawari Basanti, Avneet Khurmi and Amira Gill have collaborated with him to create a sound that is melodic, emotive and evocative. The first track with Isheeta, called Rasiya, has a beautiful meditative quality. Post this track, the EP gets progressively darker and the other three tracks are straight-up house techno, veering more towards dance floor material.
We sat Anish down to know more about his new identity and the future.
A NEW BEGINNING
It is challenging, and that's the risk of a gamble like this. If it pays off and the music is strong enough, it can really propel you to a higher level. I really felt safe doing this with the backing of a record label like Anjunadeep. The people there have also been really invested in this project from day one because now that it is a rebrand, technically this project is signed first with them, so they have sort of broken it through.
COLLAB STORIES
I discovered Ishita through a remix I did for two friends, Anhad and Tanner. Ishita did a track on their album called Jia, and I did a remix of that on their remix EP. Working with her vocals was interesting and the track did very well. When I played it at a few gigs last year, the reaction to the track was also very positive because no one really expected Indian vocals to emerge in the middle of a set. It gave me more confidence to take on the project as well.
After that was Mahima. I found her through Instagram while looking for interesting singers in the Indian space. I was on the lookout for people that have unique voices and identities. I wanted unique identifiable way of singing and writing, that sounded harmonic and interesting, but also very restrained. If you listen to all the vocals, there is not much that they are saying. The lyrics of all the songs are maybe just three or four lines.
THE FUTURE
There are always goals in life to be met. I think in the immediate future I am just about wrapping up production on the second EP, which is also tied to Anjunadeep and should come out hopefully by the end of this year. There is no immediate goal in terms of touring, but we would like to ideally do some shows early September, which seems like a realistic target now. We are waiting and watching to see how many people are vaccinated and want to enforce a system where people must show vaccine certificates. So, the immediate short-term goal is to try and give people a feel of the new music live. When you listen to the whole EP you realize that these songs are just made for the dance floors. The way they are engineered, you just need a loud sound system with a loud base, not necessarily to overpower you but for moments that are being created very specifically with the idea of bringing back that big wall of base, which can only happen in a big room.

This article is an all exclusive from our August EZ. To read such more articles follow the link here.
Text Hansika Lohani Mehtani
Date 03-09-2021