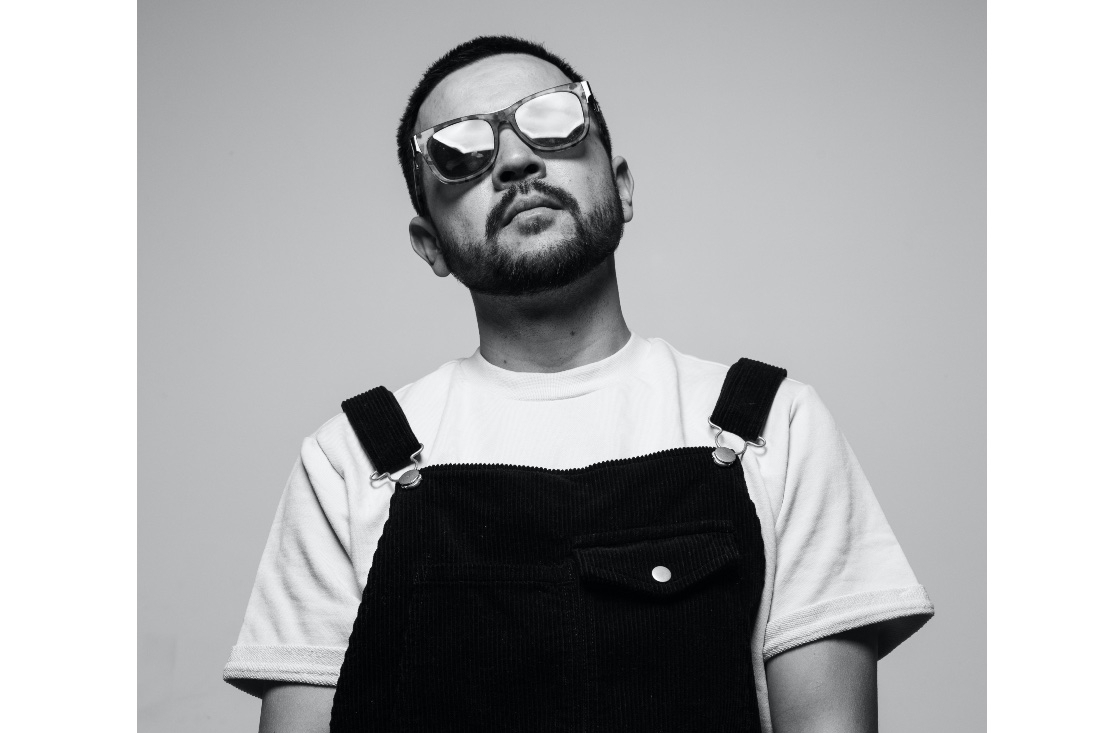 West Coast purveyor of Cosmic Funk, B. Bravo returns with the first single from his upcoming album. Lifted leans towards the club, with deep house vibes coupled with Bravo's silky smooth vocals and inter-spliced with his signature talkbox, laying in the cut of the track. An infectious bassline and guitar licks, round out an absolutely irresistible summertime track and give a taste of what's to come.
A tasteful producer, sought after remixer, party rocking DJ, master of the talkbox, and alumni of the Red Bull Music Academy, Mr. Bravo is an accomplished writer and performer, with solo releases on Bastard Jazz Records, Gilles Peterson's Brownswood Recordings, Frite Nite, Earnest Endeavours, and production credit on the legendary Blue Note Records, HW&W, All City, Friends of Friends, and Tokyo Dawn. Born and raised in California, with roots in Japan, his signature style of late-night synth grooves, cosmic G-Funk and R&B, have made him a favourite among DJs and music lovers worldwide.
We spoke to him to learn more about his life and new music. Excerpts follow:
Can you recall your earliest memory of music?
My earliest memories of music are my mom dancing around in her room to Heart and Donna Summer. One evening, when I was about eight, my dad brought me into his office, sat me down and put on a record. He said, 'This is John Coltrane.' We listened to Giant Steps and he explained Jazz to me, which he had discovered as a college student back in Japan.
How much of the Japanese culture seeps into your American self?
Not as much as I wish. Growing up, we ate alot of Japanese food like curry, tonkatsu, gyoza, nato, umeboshi. So the cuisine is a big part of my life. My parents made an effort to teach me Japanese but it never really stuck. My dad really wanted me to study abroad in college, but I didn't want to at the time. Looking back, I wish I would have. I practiced Kendo, a Japanese martial art, for many years along with my dad and brothers and earned a second degree black belt.
How would you describe your music sensibility?
I like hard drums, smooth chords, thick bass and melodic leads. It's sweet, savoury and spicy, all working together.
What inspired your new single, Lifted?
Lifted was originally a slower groove, inspired by Where I Wanna Be by Shade Sheist and Nate Dogg. One night, I kind of remixed it myself and sampled my beat, filtered it, sped it up and it became what it is now. The lyrics are about not being afraid of commitment to another person.
What can the audience expect from it?
Hopefully they can groove with it in the car, outside at the beach, or at a party. Just some feel good summertime music.
Twelve years of creating, producing music. How have you evolved as a musician?
I started making beats in 2001. First album with Rojai in 2005. So it's actually been 20 years now. It's been fun. It's been a blessing. I've always been able to make what I wanted, without any compromises. Luckily, people seem to like what I do, so I'm grateful. I've evolved as a musician in learning new instruments, like bass and guitar. Also in mixing, which I've been studying a lot and doing a lot of mixing for other artists.
What's next for you? Are you working on something new?
Always working on something new. Just about done with my next album, so expect that soon on Bastard Jazz. New Kool Customer project with Rojai is in the works. I'm executive producing/recording/mixing Reva Devito's next album. Also, can't wait to get back out and play shows, once things open up again!
Text Hansika Lohani Mehtani
Date 03-06-2021