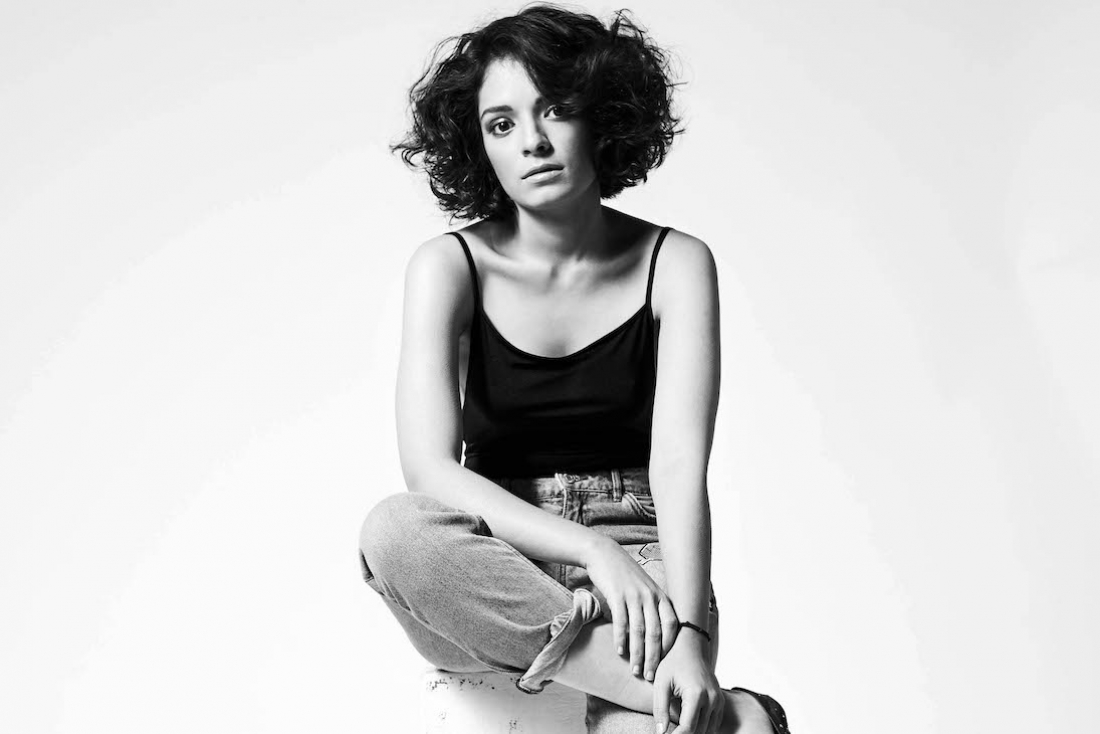 Caution to the Wind by Mali
Four years ago, Maalavika Manoj, also known as Mali, moved away from home in search of her voice. A voice that has over time found inspiration in long-lost friendships, memories of home and the city with a whisper of a promise to make dreams come true, Mumbai. It truly turned her life around. We spoke to her when she made it to the Forbes 30 under 30 list recently, and she gushed about her upcoming album, Caution to the Wind. While her debut EP was marked with brisk beats and breezy swells, with hints of acoustic pop, folk and country, the new record doesn't have a single acoustic guitar in any of the songs. 'It leans more into my guilty pleasures — synth pop, classic pop and modern electro pop,' she says. She breaks it further down for us below.
It has been four years since we last spoke, where have you been?
In 2017, I had only just released my first EP and was just a few months new to being a full-time musician. I was taking up any and every opportunity to get in front of people, to showcase my music and myself as an artist. I was also experimenting with different writing styles and singing in different languages. At that time, my dream was to be able to release music videos, perform internationally a little more and record a full-length album.
How do you think this time has helped you evolve as a musician?
Since no gigs or tours have happened in the past year, I've been getting better at producing and recording music at home. I can't say I practiced more than I usually do, but I definitely had time to think more clearly about where I'd like to position myself as an artist.
What inspires you as a musician?
Most of my music stems from a personal space. I sometimes like to slip into the shoes of a friend or a stranger and that offers me a new perspective on a situation. For some reason, I haven't been able to write a love song, but I find it easy to write a breakup song. I like taking a sad idea and writing something tragically uplifting about it. I like complexity in narrative.
What does a day in your studio look like? Do you have a creative process?
I like my time away from the studio as much as I like being in it. As a songwriter, I make sure I fill my life with as many experiences as I can, or try to keep my mind open to any little source of inspiration. It's an important balance to strike. Sometimes I'm in the studio making my own music and sometimes it is more about recording for commercial projects like ads or films. I love those too because they push you to explore skills outside of your comfort zone.
Your single Absolute had a personal and political message, plus the video and the lyrics had a disconnect. Was that intentional?
Yes. This is another thing I like to do — to pair a composition with an opposing theme lyrically. That way you're hearing two different perspectives, depending on whether you're listening to the melody or the lyrics. I didn't want to be too on-the-nose with Absolute, but wanted to make my point clear to anyone who paid attention to the words. I wrote it a few years ago, at a time when there was a lot of apprehension about the current government, especially after demonetisation and the surge in farmer suicides at the time. There was this collective feeling of helplessness we all felt, which continues to this day. So the song is still more relevant than it ever was.
Where did the story of your new album come from?
Caution to the Wind is an album for trying times. It speaks about pressures and struggles, but with hints of optimism. As much as we continue to feel powerless, our attitude has so much to do with how we experience whatever we're going through. The songs were written over many years and were saved for this moment, because I felt they sounded cohesive together.
How is it different musically from your previous work?
This album is far more heavily produced than any of my previous releases and leans into my guilty pleasures — synth pop, classic pop and modern electro pop. There isn't a single acoustic guitar in any of these songs. It's also an extremely varied album, ranging from dancey and uptempo to mellow and sparse. This album isn't afraid to pair an orchestra with an arpeggiator or a pedal steel with a sub kick. It's carefree and refuses to conform to anything, just like its title.
What do you want the audience to take away from it?
To never forget that we're in the midst of a historical moment, one that will shape history and the future of humanity. We can either wallow in self-pity or rise above it.
You recognised yourself as a pop musician when we first spoke. Is that something you still resonate with?
Absolutely. I'm a pop girl at heart and I love that with pop music you can borrow from literally any other genre and make it your own. Pop music is also such a powerful tool in being able to spread a message to a large group of people, if you can and want to spread the right ideas.
Considering the times we are living in, how are you planning to get the album out there?
This time around, I've tried to cover as many types of content as possible. I've made music videos, recorded a live performance with my band and will be releasing a podcast series. People are spending more time online now than ever before and with touring seeming unlikely for the next few months, the internet is where the party's going to be.

Text Hansika Lohani Mehtani
Date 18-03-2021