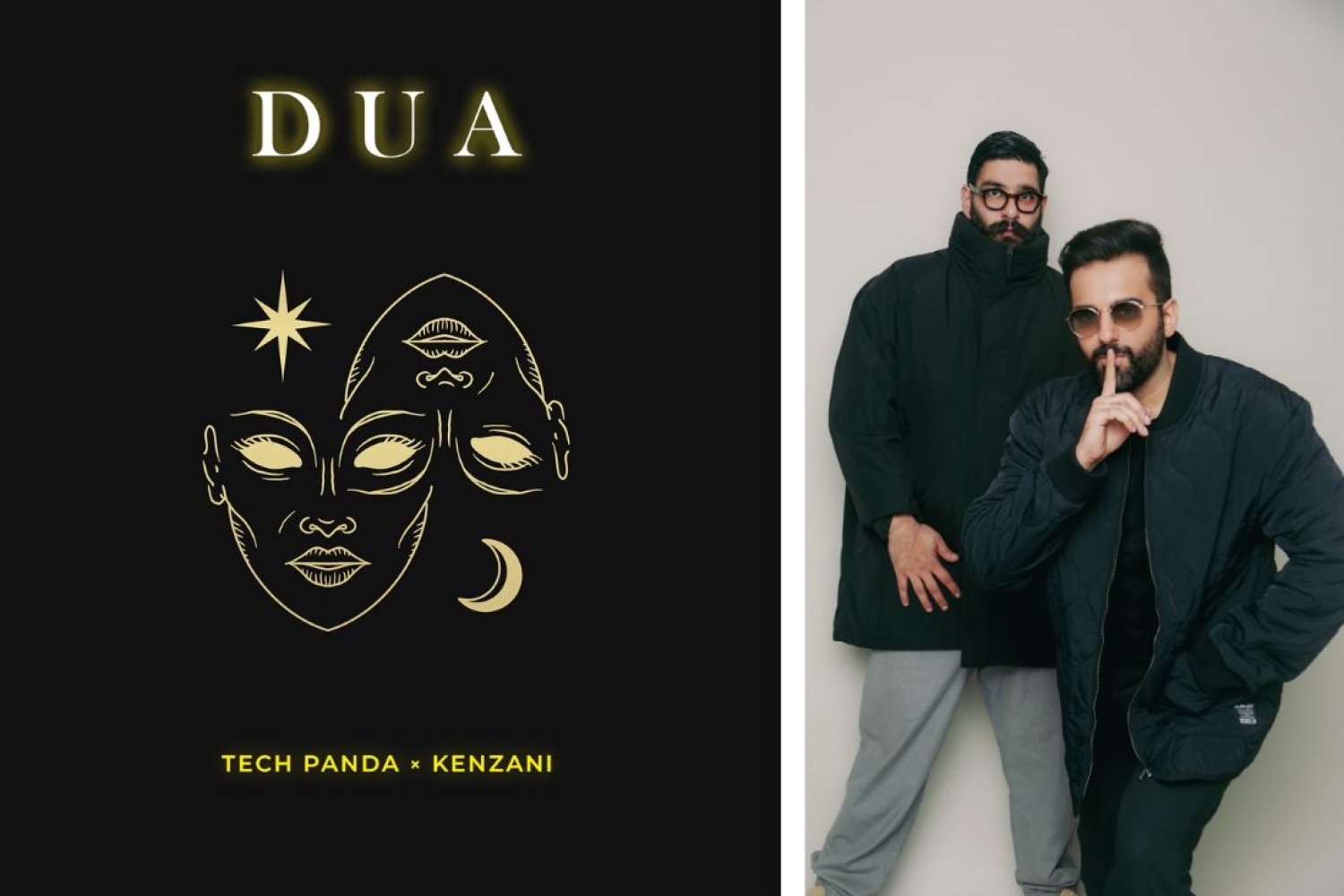 Delhi-based contemporary electronica producers Tech Panda x Kenzani's new release for 2023 is a first for the duo. Loved by fans for their ability to make old Indian sounds talk a new modern language, the new track – 'Dua' – walks the same path with a slight detour. A melodic techno track, 'Dua' is darker than most of Tech Panda x Kenzani's productions but one that has them very excited. For it's a genre they haven't explored before and one perhaps they aren't associated with.

The production is euphoric and evocative, with plaintive Hindi vocals paired with arpeggiated melodies. The end result is a dark but hypnotic number tailormade for dancefloors that retains its Indian flavour. "Our new release 'Dua' fills a musical void for us as electronic music producers," confess Tech Panda and Kenzani, who despite releasing over 65 tracks, had never dabbled with techno before. "We always aim to showcase the sheer power of the Indian sound and 'Dua' paves the way to a futuristic melodic universe for us," they add.

While the style of 'Dua' may come as a surprise for their fans, the duo of Rupinder Nanda and Kedar Santwani who are behind hits like 'Dilbar', Kulli, 'Maya', 'Khoyo' are gung-ho about such experiments. "We always hit the reset button when it comes to getting nervous about a release and remember that our core music style has always been fusion, experimental music. Our goal has always been to express ourselves through our music and 'Dua' is an exciting space for us," they say. The pair have also been announced as an addition to the lineup for DGTL India, scheduled for November 2023 alongside international techno heavyweights like Richie Hawtin and Dixon.

'Dua' is now available on all streaming platforms.