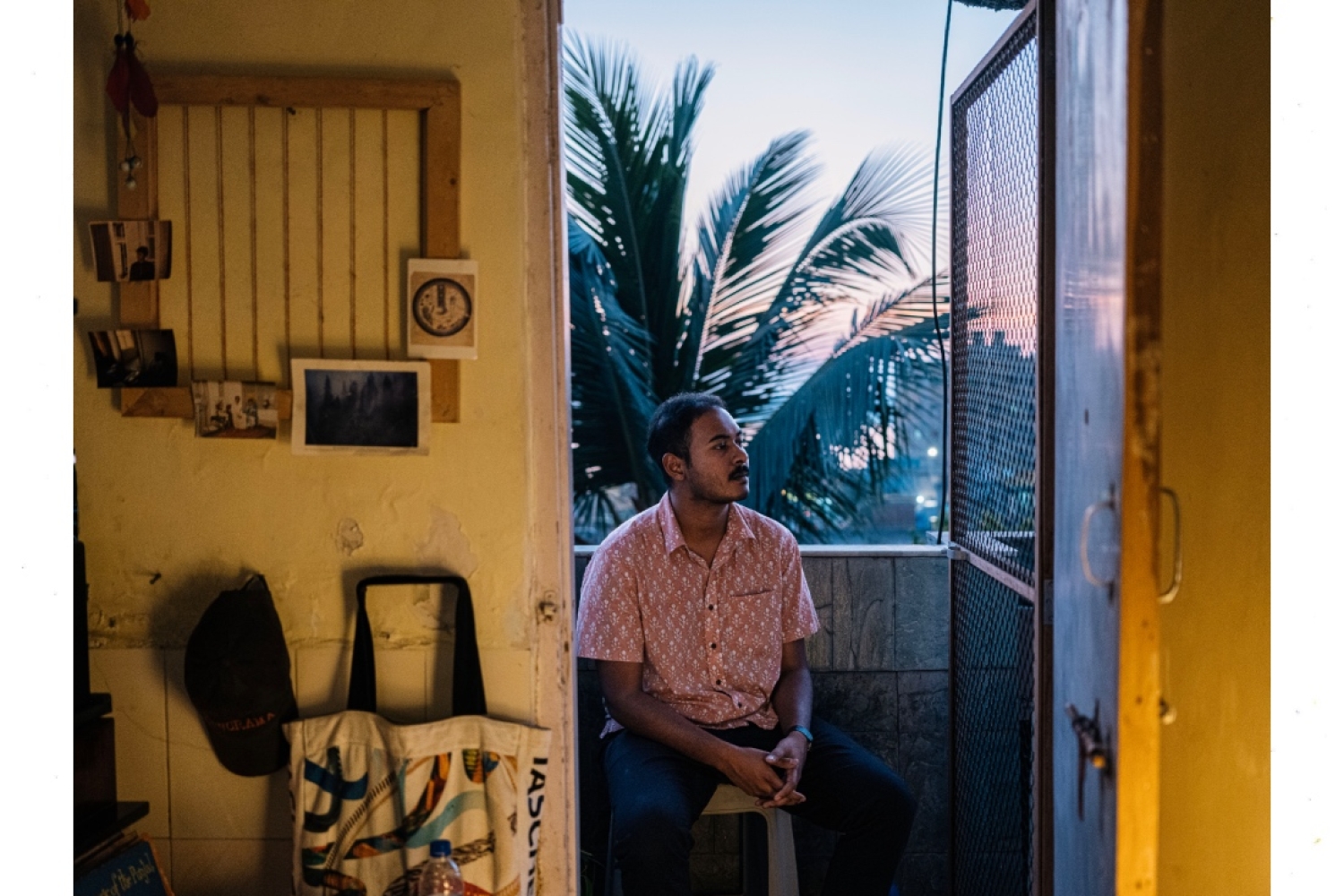 Singer-songwriter and producer Rounak Maiti is set to release his latest single, Enlightened! via Pagal Haina on Tuesday 10 January 2023.

Known for his deeply personal lyricism, Rounak Maiti's music confronts aspects of his identity, having grown up as part of the diaspora community in America. Enlightened! is the first song he wrote upon returning to India in 2019. It highlights his longing to understand the past while continuing to reflect on themes of selfhood. It is nostalgic and moving and one of the best pieces we've seen yet from this now Delhi-based singer-songwriter.
Speaking on the release, Rounak shares... "Enlightened! is a love song, but also a coming-of-age song. It captures my restlessness to "become something" or achieve some kind of greater, higher purpose - if there even is one - while at the same time acknowledging that this pursuit can often distract you from focusing on the ones you love and the ones you truly care about. I think ultimately I try to make peace with the fact that there isn't some greater meaning to uncover, but just love that persists in the end. I tackle my relationship with memory as well, which is a fraught and fragmented thing and is highly influenced by the historical artifacts of my life I keep close to me - photographs, videos, letters, and old text messages. This was one of the first songs I wrote when I moved back to India in 2019, and I think coming back home allowed me to confront aspects of my identity I had put aside while living in America. I wanted the song to embody nostalgia, and a longing to understand the past while reckoning with a potential future."
The song is accompanied by a music video directed by Rounak & Surabhi Chowdhury, shot by Jayant Parasher, and edited by Rana Ghose. It also features Rounak's sister, Rohini Maiti. With the song exploring themes of memory and family, Rohini's presence as the imaginary "protagonist" of this story brought the entire project full circle.
Enlightened! will be available on all streaming platforms on Tuesday, 10th January 2023.
About the artist:
Singer-songwriter and multi-instrumentalist Rounak Maiti has self-produced SoundCloud demos, sound art, and full-length albums since 2012, contemplating issues of identity, family, and selfhood in the age of technology. Underscored by his deeply personal lyricism and omnivorous genre palette, Rounak creates timeless sounds and music.