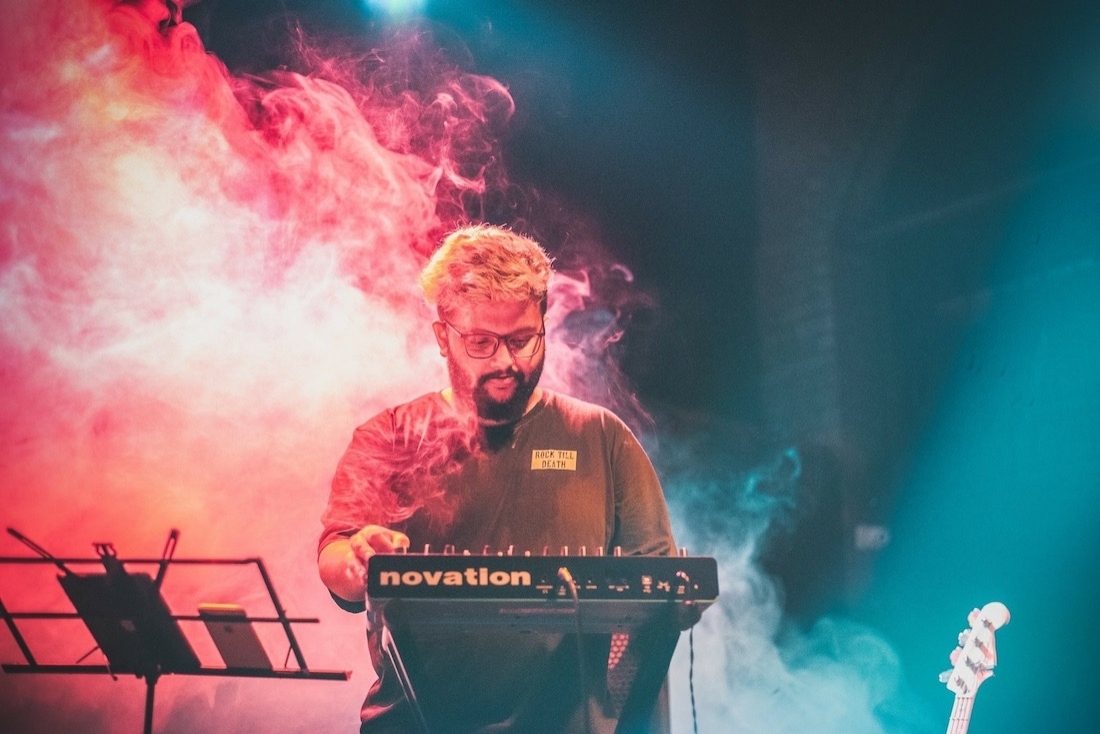 Bassist Harshit Misra is a New Delhi-based artist and a go-to sessions man for the likes of Sid Sriram and Prateek Kuhad. Initially, Harshit was well on the path of becoming a mechanical engineer, but quickly realized that he couldn't hold back his love for music, and simply had to follow that dream through. Luckily, shortly after quitting his mechanical engineering, a chance for admission at the School of Audio Engineering in Chennai appeared, and Hashbass gained entry to the career path of his dreams.
For Anita, in collaboration with Shubha Mudgal, Warren Mendonsa (Blackstratblues) and Nikhil Mawkin, marks Harshit's first release as an independent artist and producer. Leaning into the power of music that drives him, Harshit begins his journey with this song, which is a tribute to his late mother, who always inspired him to pursue music. He shares more about the single ahead of its release tomorrow.
The Inspiration
For Anita is a song for my mother Anita Misra. It is also a song that represents the love, care, affection, strength, fight and pain that she went through, and is for every other mother who just gives selfless love to her children. It is also a song for all the people around the world who came together to help me and my father to save her, pray for her, or just be there on the journey for this strong woman with the most brilliant smile. A wife and a pillar of strength, who fought like a queen even in her sickness. Her smile, her ethics that taught me how to be me and most of all, her belief that I could pursue what I wanted from my heart. That's the inspiration behind the song, my mom Anita Misra.
The Collaboration
It's not what you say to a person, it's how you make them feel. So, I knew exactly who to reach out to from the music industry, which was obviously the best, and it just so happens that they are good friends. They helped me create this journey, as one would call it when they listen to the song, which is delicate yet powerful, just like a motherly love.
On working with Shubha Mudgal
Shubha Ji is an example of how an artist should be, and I always have been her student, even before I knew her. I actually got to play as a session bassist for a show of hers, post returning back from Los Angeles in 2017. Ever since then her energy, which is beyond words, has stuck with me. Also, my mother's all-time favourite singer was Shubha Ji, and the night before she passed away, I was playing a show with her, so it was only right to reach out to her. The way she wrote the lyrics and sung them, had me in tears. She is the mother, the mentor and a true professional that we should all learn from!
Text Hansika Lohani Mehtani
Artwork by Kairav Trivedi