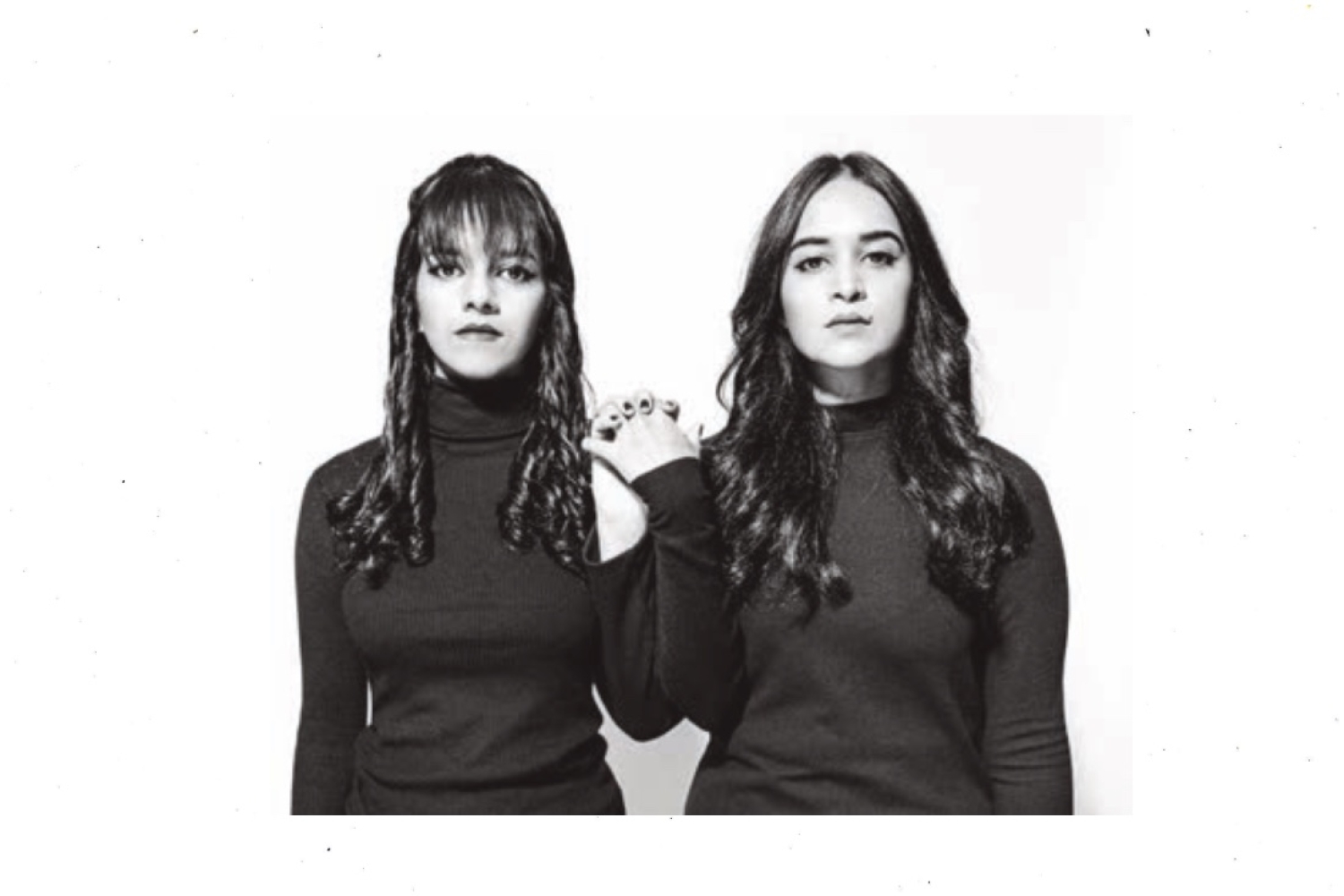 Music is like an emotion. It takes a mood and either elevates it or mitigates it. We listen to songs when we're sad, we listen to songs when we're happy... The pandemic among other things, made us also realise how creativity and arts is what sustains us. We are consistently exposed to music, visuals, words and consciously or subliminally, absorb them all. There are aspects of our lives that are so much a part of the mundane routines, we don't pick up on them but that is what is music to Gouriaksha. "We often meet people who say we don't listen to music as much. In those moments you realise how intensely we crave/love it." They also go on to say how intensely music is embedded into their lives.
Gouri and Aksha have had an amazing millennial journey that has led them to their path of music. Both grew up wanting to sing and create music, but life kept coming in the way. The girls had steady jobs trying to just save up enough to quit one day and listen to their calling. Gouri Ranjit and Aksha Kini first met on the sets of Aladdin The Musical which premiered a while back. During rehearsals for Aladdin, they'd sit at the keyboard and write and sing harmonies for songs they both liked. When the play travelled to Delhi for a month, they got together to write for the first time.
They've only just started creating music but in a short span, the Mumbai soul/ pop singer-songwriter duo have accomplished quite a bit. They've toured Japan, opened for Irish singer-songwriter Damien Rice at house gig series Sofar Bombay and gathered accolades for their pop offering, Look Inside. We're in conversation with them to know more about their journey.
Can you tell me a little about your growing up years?
Gouri: I grew up in Kerala. I spent the first nineteen years of my life here before I enrolled in a music school. I have been singing throughout my life. I moved to Bombay because I realised, I wanted to continue doing this. Growing up, my dad used to listen to music. We'd blast like Michael Jackson and Dire Straits. And there were these like set number of CDs that were played all the time.
Aksha: I have a very similar story in terms of how I got into music. My father used to listen to a lot of music and my oldest cousin, she's a huge ABBA fan— that was my introduction to English music to be very specific. Even my dad used to listen to a lot of music. And for as long as I can remember, I've been singing but never really studied it. So, when I grew up, I knew I really liked doing this but since I wasn't very aware of how to pursue this professionally, never really thought about it seriously. I finished my engineering and then I went to Bangalore to work. I worked there for four years and got introduced to a lot of musicians and then understood that it's possible. I made the move when I went to act in a Disney musical which is where I met Gouri.
I was saving up to get to a point where I could quit and start creating music. When I got through Disney, I got a reason to speak to my parents and my bosses to tell them that I'm putting my papers down. I remember my exit interview and my CEO asked me what they can offer me to stay. But I just wanted to go and sing. He couldn't counter that. We both played ensemble roles in the musical. We were there more for our singing abilities than for our acting abilities. And that's when we realised that it's music that we really want to do in life. We were travelling and bunking together, got to writing some stuff down.
Let's talk about the time you first met for the Disney musical.
G: I met her and we bonded well together over how much we love harmonies and love similar kind of music and we both play the keys. Whenever we had free time during our rehearsals, we would sneak out, find the keyboard to just sit down and create.
How would you describe your music sensibility?
A: It's honest song-writing mostly written on piano but very hard to put a genre to it. Sometimes it's pop, sometimes it's indie. But we put a lot of focus into what we are saying.
What can you tell me about your upcoming work?
A: Our last release was a single and right now we're working on putting together a bigger body of work—a more coherent album. We're actively writing. We have a lot of music that we haven't released but we feel like we're now trying to think of like a single body of all being coherent in terms of how it sounds. Also, a lot of collabs to look forward to this year which are going to be out very soon.
Do you have a creative process?
A: I think we let the ideas come from anywhere. It might form as a lyric first or it may form as like a chord progression. Whoever has a general starting point will share it with the other person. And then we sort of take it on from there by collaborat- ing heavily. Once we have a starting point, it takes shape from there.
But at the same time if one of us is getting lazy, the other one like kicks us. We're kind of answerable to each other because we both are putting majority of our time into this so there are expectations from the act. And honestly, there are days where we don't do anything when we're not feeling it.
Is your new sound a departure from your previous work?
A: It's going to be a new, bigger sound. In the past we have usually produced our own stuff but this time we are looking at getting producers on board for this. So, we don't know how that's going to affect the sound. Second thing is that the themes that we've usually dealt with, this is going to be a little different from that.
What comes to you first? Lyrics or melody...
G: Whenever either one of us has an idea for a song or for a lyric or a topic interest- ing enough, we put it down as like a keep note. I don't know if I can say lyrics come first, because then one day maybe I'll write a piece of music and one of those would make sense...When we sit down to write harmonies, we have to reign ourselves in. But at the same time, sometimes it's about just the feeling. And, at that point, it really helps when I'm feeling stuck to talk about it, plan, make task lists.

This article is an all exclusive from our Bookazine. To read more such articles, follow the link here.

Text Hansika Lohani Mehtani
Date 23-07-2022