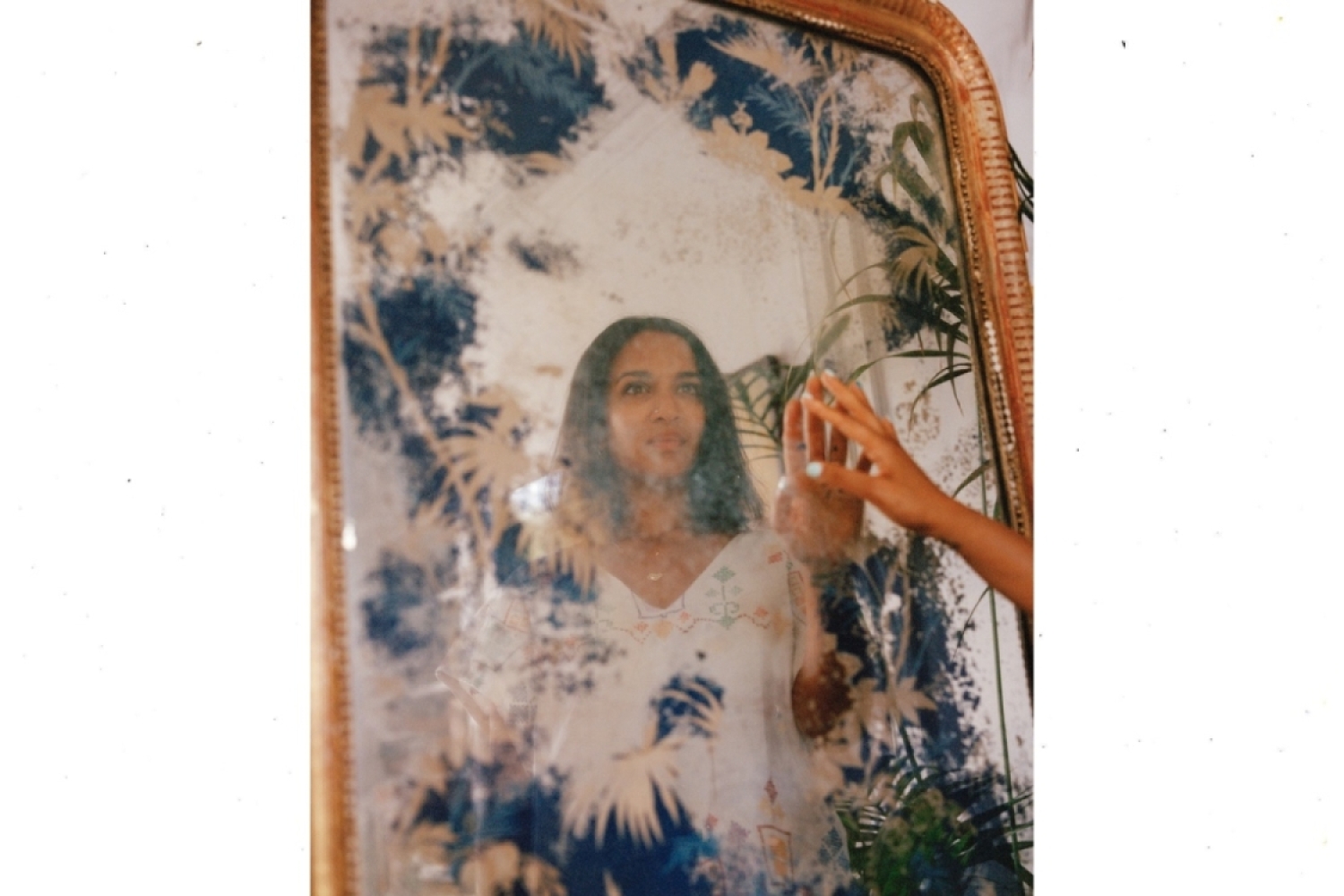 Her Jannah
Anoushka Shankar
The magic of interviewing someone in their own home is so multisensory, so visceral. The energy, the conversation, the stories that are shared, are all so personal, so real and so true to their being. Over the past ten years of interaction with Anoushka and following her journey, the hour and half I spent in her Islington home earlier this year, unpacked layers of what we are made of and touched upon different facets. We all know Anoushka Shankar is a seven-time Grammy-nominee, whose music and musicality goes beyond boundaries and touches a chord every time, pulling us into listening to her play and perform, time and again.
However this time, our conversation was different. I got to know Anoushka, who post pandemic, is trying to make sense of her professional and personal world. "I'm finding it hard to kind of renegotiate how I think about music and touring. And so, I don't really know what's up at the moment. I feel I'm in some kind of potential transition or pause. But more in the, how-do-I-want-it-to-fit-into-my-life? Because there was something about just being still, and there was something about being present in one place and what it felt like not to emotionally and mentally be arriving or departing, right? To be still long enough that I was actually still and be comfortable."
My originally planned meeting with Anoushka was in March 2020 but the pandemic had other plans and since then, with the world, we too, have changed, viewing our lives afresh. "I felt I rooted in as a mother in a way that I'd never felt rooted in before. And I feel like the way I'm glued in with my kids now and the way that I'm present with them, I wouldn't be to this degree if it hadn't been for the last two years. So, I'm not really willing to throw that away either. It's a tough one because what I do and what I love does take me away from that obviously. So, I'm at a new phase of renegotiating that".
GENESIS
The lockdown also drove Anoushka to experiment and explore making music for television for the very first time. In the past, she had done the score for a short film, Shiraz, that won an award. But she had never ventured into TV before Vikram Seth's A Suitable Boy was adapted by Mira Nair. "So, I co-wrote with Alex Heffes, which was really lovely. It was a very interesting period of putting the kids to bed and going next door to my mom's guest room. We were all in my mom's house for lockdown. I'd set up a mini studio in her house where I was writing and recording. And I loved it. I still felt creatively fulfilled and I was working, you know, but I was there. So maybe I'm a bit late to the party. Scoring is not only truly creative and fulfilling, but also it fills that family void one experiences when travelling or on tour."

This is an all exclusive excerpt from our November Bookazine. To read the entire article, grab your copy here.

Text Shruti Kapur Malhotra
Photos Vikram Khushwah