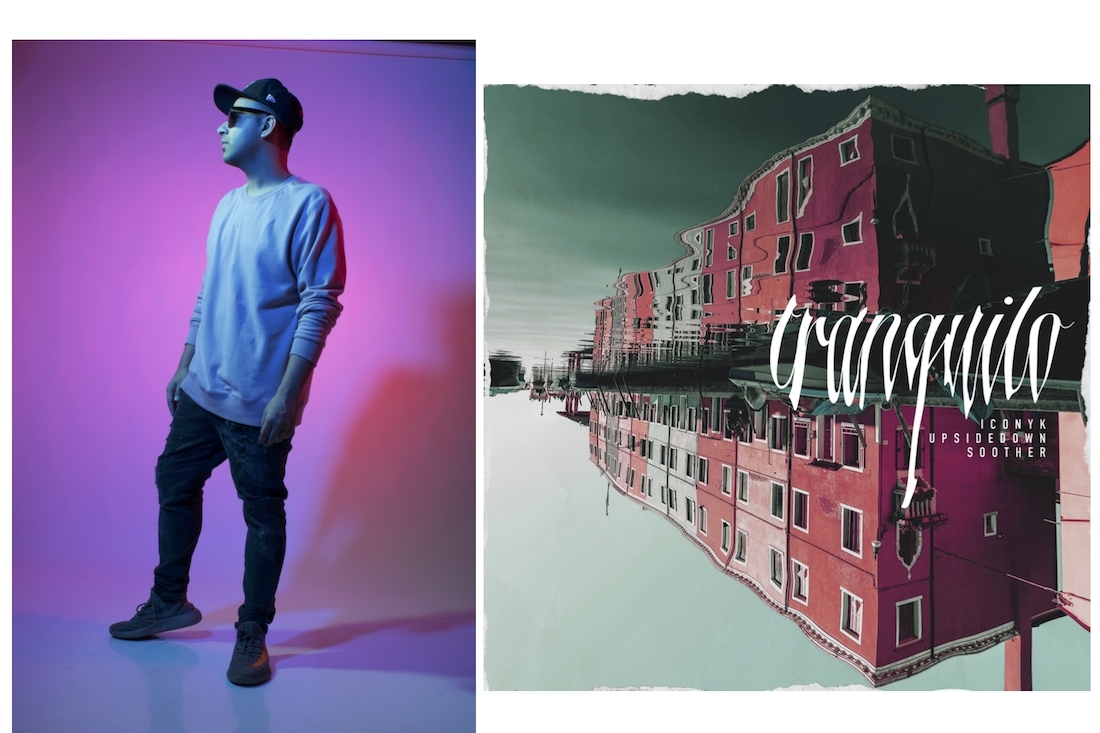 ICONYK (a.k.a Nikhil Malik) is a LA/Mumbai based pop-rap producer, artist, multi-instrumentalist, DJ, and performer. He moved to Toronto, Canada at the age of 15 and currently shuttles between Mumbai and LA. His international cultural background and his kaleidoscopic creativity allows him to work on his music from a truly unique perspective, fusing Radio-Pop with elements of Hip-Hop, Trap, Rap, and R&B. The main goal of the self-taught producer is to have his music reach every corner of the world and be a global name. He aims to put India on a pedestal through his music, to highlight the vast cultural heritage of the country of his origin. Originally a Delhi boy, he has been a part of quite a few well known Delhi-based bands such as Blank Noise, Half Step Down, Cyanide, followed by Meattle & Malik with (singer-songwriter Raghav Meattle). As a part of his erstwhile music production company with partners, he has also composed music for a number of films, most notably M Cream.

We connected with ICONYK to know more about his latest slow-burn, pop-rap meets R&B track Tranquilo, his musical identity and his popular Instagram-based short format series called Strangers In My Bedroom.
How did music find its way into your life and eventually lead you to releasing music under the moniker of ICONYK?
Music found its way in my life through the help of a cricket ball. One day, me and my brother were playing cricket and the ball flew into one of the storage rooms, where I discovered my mom's old and rusted Hawaian guitar. I taught myself to play the guitar, then the keyboard after playing with a few bands. After discarding 3000 tracks, I finally realised I had the confidence to put out my music, to put myself out there as an artist and share my feelings with my friends and the 'world'. That's when ICONYK was born.
Which musicians have influenced your work so far?
I guess 'ICONYK' is derived from a lot of musical 'icons' and I've borrowed different traits from different artists, so I consider myself to be a bit of a musical thief. I love Kanye West's views on unlimited thinking and his belief in his musical (and presidential) abilities. Similarly, I love Rick Rubin's approach to minimization of music to achieve it's true unadulterated form. Lastly, I feel my brother (LA-based producer UpsideDown) has influenced me in a big way, since we discovered making music together, and recently he's also been walking me through the electronic side of music.
How would you describe your music, style and identity?
To truly understand my music, you just need a set of ears and some feelings, and you'll relate to most of it. I like to make music that makes you dance, but also makes you think about life when you're driving back home. I think that's a true reflection of my identity. Playful, extroverted but highly tuned into vibes, and search for deeper meanings. Styles are temporary but what's important to me is the message. If my music doesn't make you feel anything, I don't think I've done a good job, and then I'll just drink (whiskey) because I'm (or will be) sad.
Your latest bi-lingual (English-Spanish) single Tranquilo is an extension of your July single Chill At Least. What made you consider doing two versions of an existing musical rendition/idea?
I was trying to wrap up Chill At Least for about two years and I was just too attached to the first version. After we dropped it and after all the Grammys I didn't win for it, I realised that there was an entirely different meaning to the song. The song essentially is a duet and in the first version, you can hear that the guy is being persuasive and flashy, whereas in the second version -- titled Tranquilo in collaboration with Soother and UpsideDown, featuring Columbian singer Ani Delos -- the guy is rather laid back and desirable because of it. I just wanted to explore two different sides of me, because sometimes I can be either of these personalities.
You have been experimenting with new formats with Strangers In My Bedroom, which is under a minute and released exclusively on instagram. Tell us how the series began?
The amount of talent I witnessed on social media during the lockdown was insane. Every day, Instagram would show me numerous different singers putting out their music, and I was so inspired to work with these wonderful voices. I was moved by their willingness to work with me and we decided to keep the format short, crisp and easy-listening. It also gave me a chance to display my abilities as a music and vocal producer, since we made our own versions of these tracks.
I recently released the sixth instalment of this collaborative project. The sound is predominantly modern pop-R&B and there's an emphasis on the need to keep things a bit different. Instead of adding a touch of fusion, we've kept the versions more in vein with the original modern-electronic-pop sound. We want this to be a reminder to the world that India is very well in tune with the sounds of the Billboard and modern pop music, and there are artists here who definitely deserve global recognition
You've worked on a variety of music styles and formats this year. What's coming up next?
I have worked on a lot of music this year and I'm extremely proud of that. From releasing one track last year to releasing almost 15 tracks this year, it's been a fulfilling year with ups and downs. I've covered various genres from Hindi-pop, R&B, Hip-Hop and soon some Punjabi-Pop. There's a lot more in store, some big releases coming up and I want you all to stay tuned for that. Also, my Grammys speech is ready, is anyone listening?