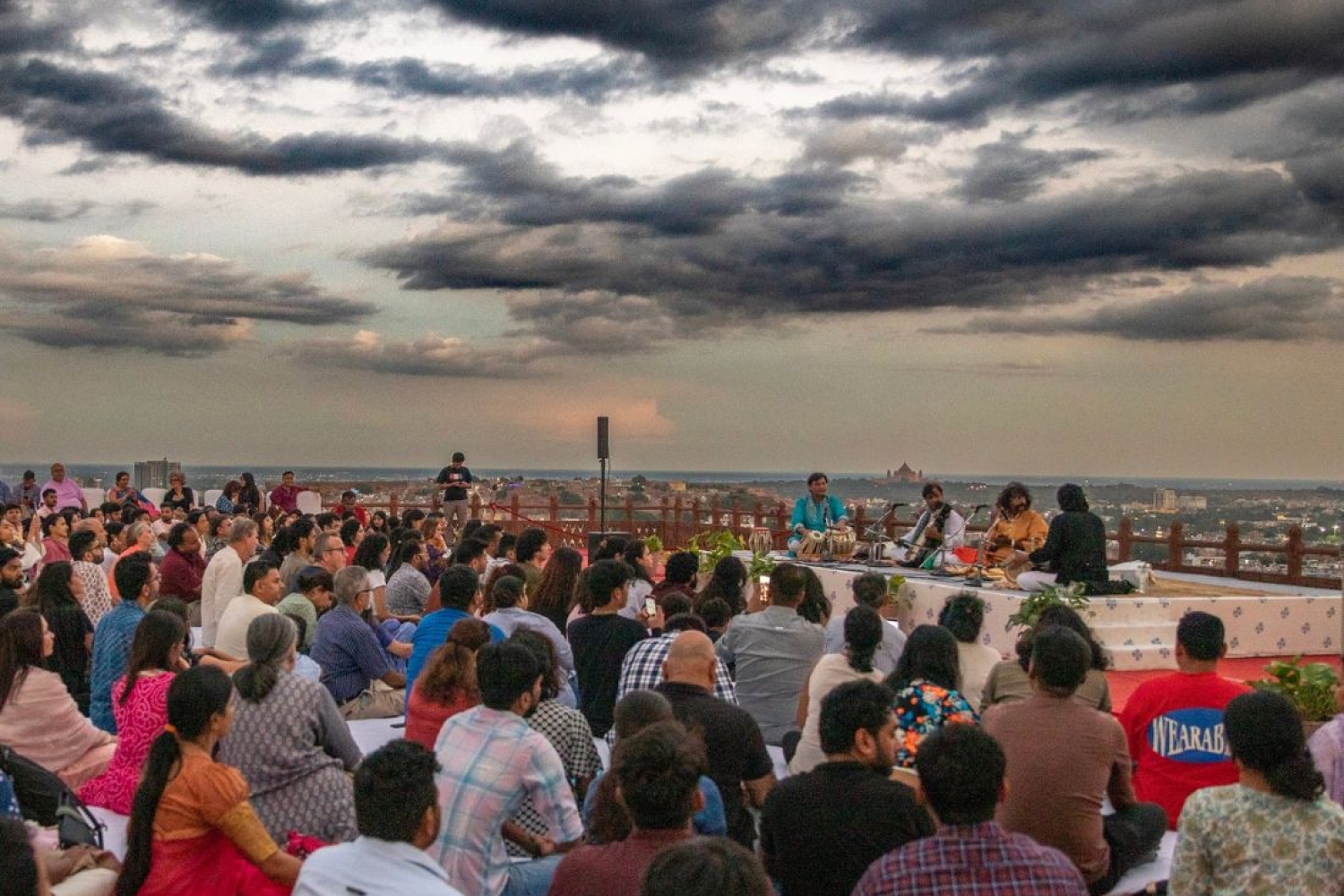 Jodhpur RIFF is back again this year with a stellar line-up that brings to you a veritable buffet of glorious musical traditions from around the world. From the 26th to the 30th of October, Jodhpur's magnificent Mehrangarh Fort will host celebrated performers, showcasing the best of Indian and global roots music, dance, and collaborations between amazing artists (Indian and international). An incredible auditory experience fuelled further by the distinguished history of this grand mediaeval fort, Jodhpur RIFF 2023 brings audiences another year of unmissable musical explorations, to be witnessed in a spectacular ambience.

"Every year, we see folk artists amaze us with their talent and skill. And we remain deeply impressed by the regard they have for their heritage and their willingness to pass on this priceless oral legacy to their heirs," said HH Maharaja Gaj Singh II of Marwar-Jodhpur, Chief Patron of the festival. This festival promises to build on last year's success, as well as its illustrious legacy, with scintillating music from countries such as France, Australia, Cabo Verde, Italy, Estonia, as well as diverse Indian regions, with a dazzling array of Rajasthani folk traditions to thread it all together.

Festival Director Mr. Divya Bhatia said, "This year, we are very excited to begin a whole host of new collaborations, and also bring collaborations amongst Indian artists to the fore. We have Rajasthani folk artists collaborating with contemporary Indian jazz musicians, and with percussionists from different roots traditions. We will also be bringing 'roots' dance to you in a way you haven't seen before — kathak dance pieces set to Rajasthani folk songs and percussion." Jodhpur RIFF 2023 is slated to have a special focus on Rajasthan's percussion instruments — the dholak, bhapang and khartal — the last being unique to the state of Rajasthan. With star studded performances and insightful interactive sessions, audiences will be introduced to these lesser-known treasures from the world of Indian roots music. Renowned for the unique collaborations it spawns and supports, the event will embark on several fascinating musical unions. While this edition will present exciting collaborations between international and Indian artists — with Cabo Verdean drummer Miroca Paris, for instance — it will focus especially on collaborations amongst Indian artists, bringing together classical and folk traditions of India.
Words Platform Desk
Date 05.10.2023