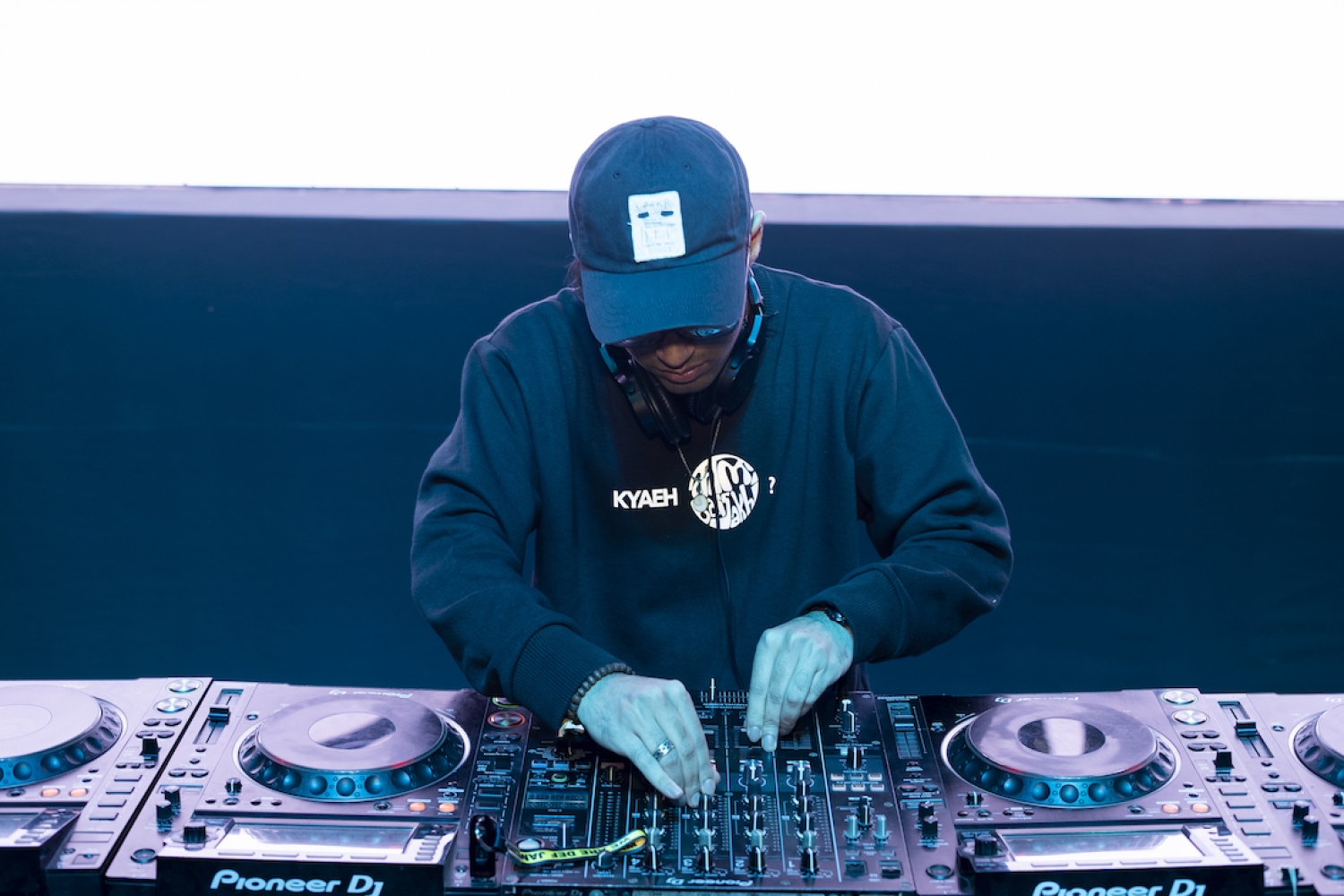 Kalbaisakhi is a solo electronica act by Delhi based producer-DJ, Vibhu Singh. Kalbaisakhi's sound is eclectic, sourced from genres like new age hip hop, house, and UK dance genres like garage and bass music. Combining dusty samples with hard knocking drums, Vibhu aims to blend the old with the new, and showcase his Indian roots through his music. Kalbaisakhi's remixes have been played by renowned DJs all over the world, and UK based South-Asian group Daytimers has showcased his tracks on many platforms, including Boiler Room and BBC Radio. We speak to Vibhu to learn more.
How did you get your start as a producer?
During my time at Shaheed Sukhdev College in Delhi University, I noticed that there wasn't much along the lines of institutionalised channels of music. With that in mind, I started a band for college, with me taking on the role of a drummer since I'm formally trained. That was my first venture in terms of live performances.
Sometime during my second year, the pandemic hit. While we were under lockdown, the only outlet I had to keep playing music was to begin producing my own stuff. Prior to that, I was composing with the band, but it was quite a ground level arrangement with no creation. So, producing music really became a hobby and a passion during that lull.
What about DJing?
I discovered DJing in a much more spontaneous fashion. One of my friends, who'd been DJing for a while, asked me if I wanted to DJ at an event catered to introducing new talents. I had no know-how when it came to working the crowd in a live setting. I'd assumed it would be easy for me, since I was used to producing music. But it was a whole other ballgame when it came to playing a set.
My first gig piqued my curiosity and I started attending more shows, met more people in the industry, and learned the ropes. One gig after another, I improved exponentially, but I was quick to notice that DJing is a very experiential skill. Since the technical skills are quite learnable, it's the act of performing live that really lets you hone your skills.
Could you acquaint us with your musical influences?
I was heavily into hip hop as a teenager. I used to listen to A$AP Rocky for his experimental aura, but also because he helped me discover adjacent avenues like fashion when it came to being an artist. When I started my band, I dabbled a lot more with rock and jazz. Later, I found myself liking a lot of electronic music. My earlier production style was lo-fi, but soon after, I pivoted to house music, to which I owe most of my inspirations. Kaytranada, Lifafa, Mura Masa, Fred Again — all of them really set a blueprint for me. As I kept networking, I got more involved with the Indian scene as well. Artists like Seedhe Maut and Prabh Deep in the hip hop space, and artist Dropped Out in the producing space, resonated with me a lot. Things came full circle when I started networking with people that I cited as my inspirations, which I think was pretty cool.
Who's your favourite artist for whom you've produced?
One thing I didn't anticipate as a producer was working with rappers. I aimed to create a soundscape that ranged across sounds and styles, but hip hop production feels like a safe space. If I had to pick an artist, I'd pick producing for Kainto. We became friends through the music circuit. He has a great sense of lyricism and he's put me onto a lot of great and undiscovered artists in the rap scene from all across the country.
But as I make music and grow with my art, I don't want hip hop to be my main forte. I want my sound to be electronic and traverse across soundscapes with depth and layers that set a multi-genre tone.
Your edits of older Bollywood and Punjabi tracks have made the rounds, not just in India, but internationally. Why do you think people resonate with these tracks?
I can make a lot of complicated music, but I choose to make stuff with which people can vibe. It's not exactly commercial but it ties in with our generation's grasp of childhood nostalgia and mixes in a fresh sound, whether it comes in the form of UK Garage or D&B. I pick up older tracks and flip them in a way that when they're played at raves and clubs, they acquire a whole new meaning sentimentally. It's even crazier to see these tracks being played in international settings by diaspora DJs. Even if you don't like the original tracks, it's a new way to reclaim our roots.
I feel making edits of regional sounds is on track to become a genre in and of itself. Personally, I've taken a decision to slow my roll with these edits because I need to work with other sounds to grow even more. I don't want to box myself in just because they're viable.
Your thoughts on the electronic scene in India picking up.
Electronic music's innate live setting enables a closer interaction with the audience. People in India are listening to much more house and techno now than ever before. They're finally discovering the depth and how vast electronic music really is. As more people pick up DJing as a hobby, even if it's just curating and mixing, they're creating a conversation around the culture. I've seen newer DJs who are really eager to tap into this culture of getting the crowd hyped and moving. It marks a very formative phase with respect to the culture of DJing in India, which I feel is pretty great.
Also, DJing might seem like it wouldn't vary much from person to person, but everyone adds an essence of their own with the sets they play. Whether it's how a DJ portrays themselves, their song selection, the sequencing — all of these things come together to paint a picture. DJing is a form of storytelling, no two people will have the same narration. But I'm glad people are taking up DJing as a hobby. I don't think newer DJs are ruining the discipline by experimenting with it, because as more people enter the space, the more the space will grow.
Words Nandini Chand
Date 11-01-2023