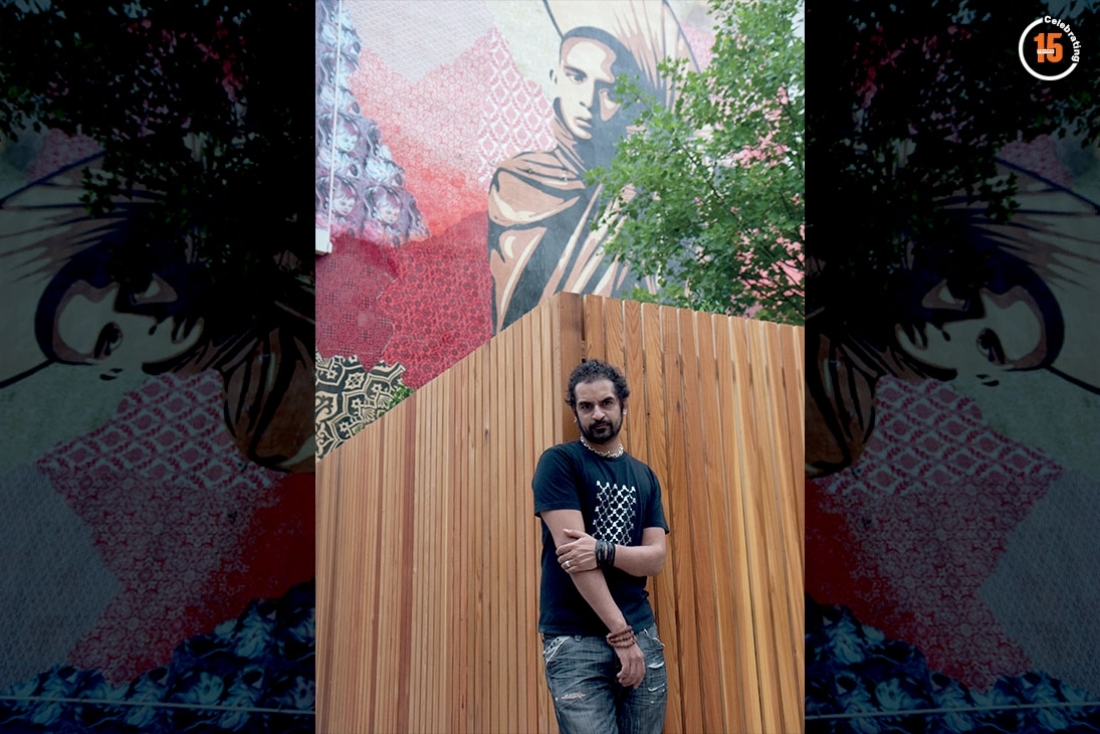 Photography: Randhir Singh
Karsh Kale: From The 15 Year Platform Archive
Karsh Kale
As a kid, Laika always fascinated me. For those who belong to the era of search engines, Laika was a soviet space dog that became one of the first animals in space to orbit the earth. But the fact that fascinated me about Laika wasn't the part where she was experiencing zero gravity, but the part before. The part where Laika was roam- ing the streets of Moscow before she was chosen for her big mission to outer space.
Much like Laika, Karsh is the chosen one. The spark that destiny picked out of nowhere and flung into outer space to collide with forces like Zakir Hussain, Trilok Gurtu and Sultan Khan. Karsh was an important element in the complex chemical equation that resulted in the sound of Asia that reverberates in the cosmos of today's times.
I first noticed his name at the back of a CD that was labeled Tabla Beat Science. I drew an image in my mind of a mad scientist experimenting with sonic-scape of his tabla. I remember that I liked the ring of his name, but pretty much just about that. Many years later, The Midival Punditz introduced me to Karsh in a very matter of fact manner over some drinks. I was pleasantly surprised to meet the man of many talents, not because he didn't resemble the mental image I had drawn of him, but because I couldn't believe that a genius like him could be so normal, unassuming and down to earth despite his brilliance.
To this day, Karsh remains a curious mix of an inspiration and a friend—a humble hand-drummer who rules the world.
Text Ankur Tewari

This article was first published in our Music Issue of 2015. We are revisiting it now as a part of our Celebrating 15 Years of Platform Magazine series.