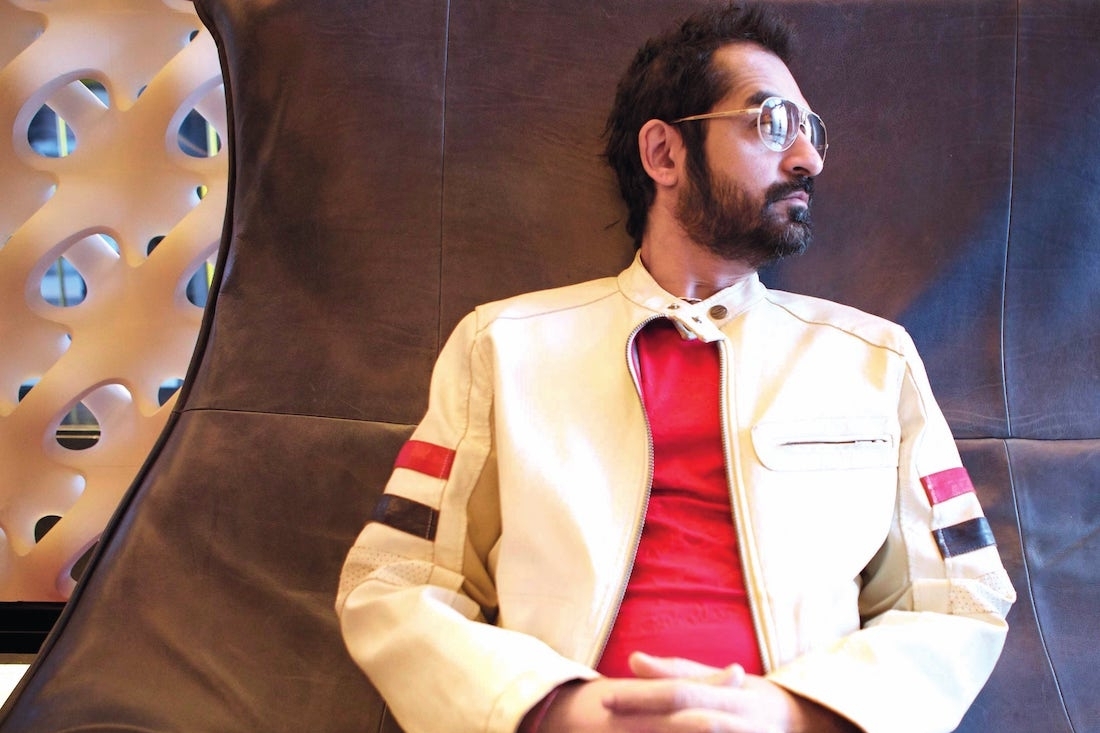 Photography: Anja Matthews
Karsh Kale, one of the pioneering figures who defined the Asian Underground genre lets us in on his lesser known side. We revisit an old conversation with the musician.

Contextualize yourself in one line?
One universal language.

First memory of music?
Hearing Stevie Wonder playing in a passing car in Queens when I was three-years-old.

The one artist (from any genre) whom you can't stop admiring?
Too many to list...

First realization of the 21st century?
Probably that I was drunk.

If you were written about in the newspaper, what would the headline say?
Pick one, there have been many...

Your more-often-than-not hang out?
In what city? Mumbai-Indigo Deli, New York-Johnies Pizza.

Favourite thirst quencher?
Water.

The best thing to spread on toast?
Rocket Sauce.

Do you recycle?
YES.

The one ritual you can't do away with?
Putting on my headphones before going to bed to remind myself why I am gonna wake up again tomorrow.

Which 'ism' do you most relate to?
ism she lovely...ism she wonderful...

The equation between knowledge, money and power for you equals?
Bad hair and a lame sense of style.

The one label a person from the 31st century writing about us would use to describe humanity today?
Lost.

Freedom for you means?
Personal choice.

This interview intially appeared in September/October 2013 issue and is a part of our extensive archive.