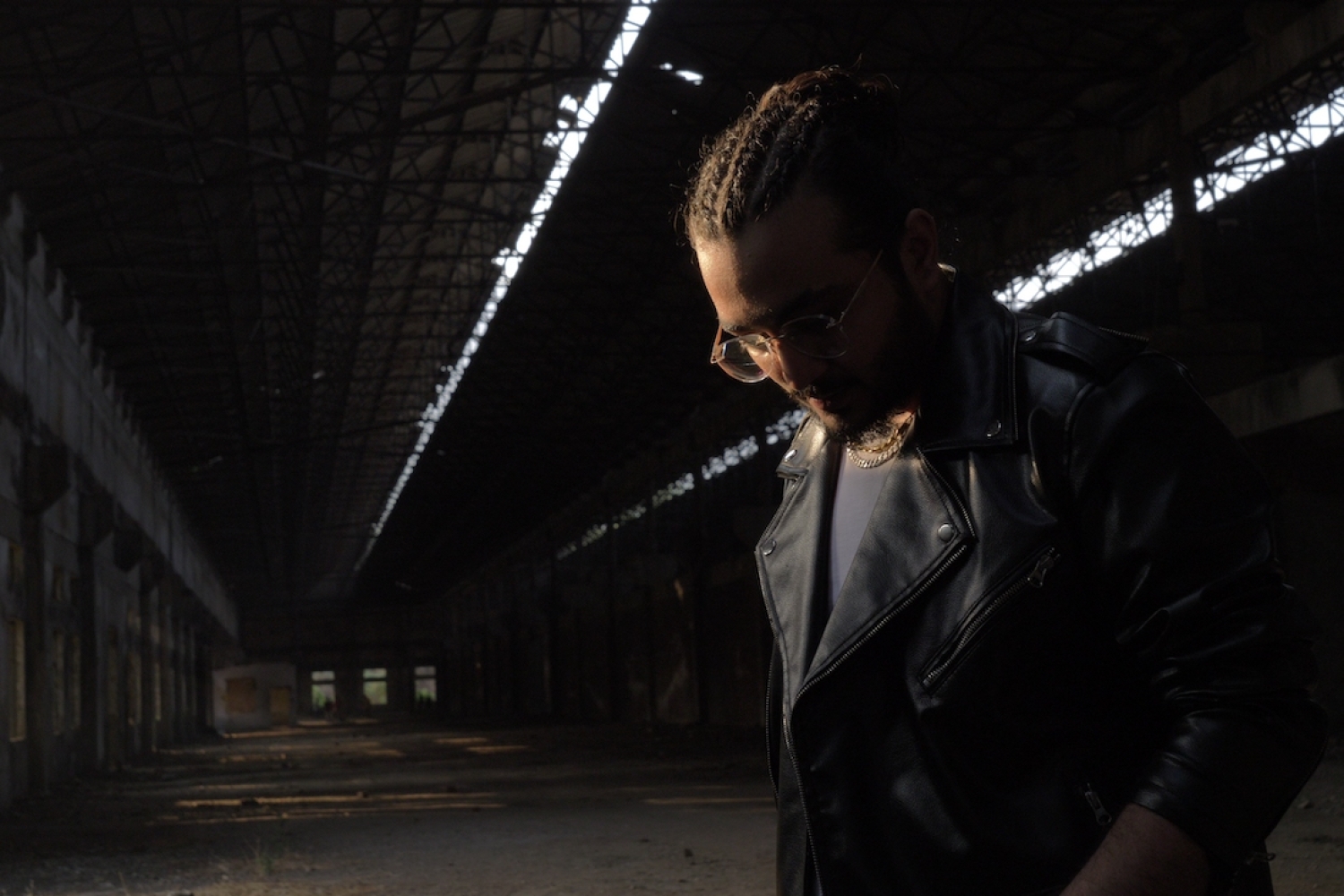 Kidshot, who was born Rahul Khadtare, is known for his energetic and unique style called 'chopper flow'. He left a dent in the hip hop circuit very early on — he has contributed to the Netflix series GABRU: Hip Hop Revolution, and was also seen in the movie Gully Boy, which propelled the hip hop revolution in India. We speak to him to know more about his new single, upcoming EP, hip hop's journey into the mainstream media, and more.
How did you first discover rap?
I wrote my first track when I was thirteen. I discovered rap through a random phone. My friend found someone's phone in a rickshaw and we discovered rap through that robbed phone. The estranged phone had 50 Cent, Nas, Lil Wayne. I used to take my friend's phone and listen to the music on it. I didn't clearly understand what was being said, so to dive deeper into the music, I went to cyber cafes and printed out the lyrics to get a clearer sense of this brand new genre of music and its lyrics. When I read the lyrics, I resonated heavily with the storytelling that detailed their struggles and the hustle to overcome their circumstances. That's when I decided to do the same thing, just in Hindi.
You've always been heavy on the bars and focus on lyricism. With your new single Ride Slow, we saw a more commercial and palatable response from the masses, is that a direction you'll be going in more often?
I will be exploring many more sounds. With Ride Slow, I just had the intention to make a song people can groove to in live settings. From lo-fi to club bangers to old school, my next EP, The Come Up, will have it all. It's a buffer before my next album drops. People used to tell me I don't collaborate enough, so with this EP, I wanted to create a vibe from the ground up right in the studio. Out of seven tracks, five have features on it, and they're all very diverse. I need to have a connection with the people I collaborate with, and the lyricism and chemistry between artists needs to be on the same wavelength to blend on a track.
What are your thoughts on hip hop becoming mainstream in India? Do you feel like the art form is becoming watered down in order to reach the masses?
It's a mixed bag. Some people are producing great rap, but there's also a section of people that are just joining in and exploring the hype around hip hop without connecting to the culture around it. After the movie Gully Boy, a lot of people flocked to rap, but they usually vanished after a couple of songs. They can't retain an audience based on just hype. At the same time, the segment that ties itself to real hip hop has been growing a lot over the last couple of years.
The culture of beef between rappers in Indian hip hop gets a lot of publicity and attention. How do you feel about it?
I feel it overshadows a lot of good music being made in the industry. This has always existed in hip hop culture, but now it's just being abused to generate publicity. I've noticed some of the 'beef' in Indian hip hop is fake. They'll diss each other, but they're all good backstage. I've seen it myself. They know they'll receive a marketing boost because they have the fanbase which will hype it up. You'll never see this with smaller artists, since they don't have the audience and listenership to back it up. But I feel it's a phase. A couple of years people will rely on this hype, but it'll get better.
Words Nandini Chand
Date 16-01-2023