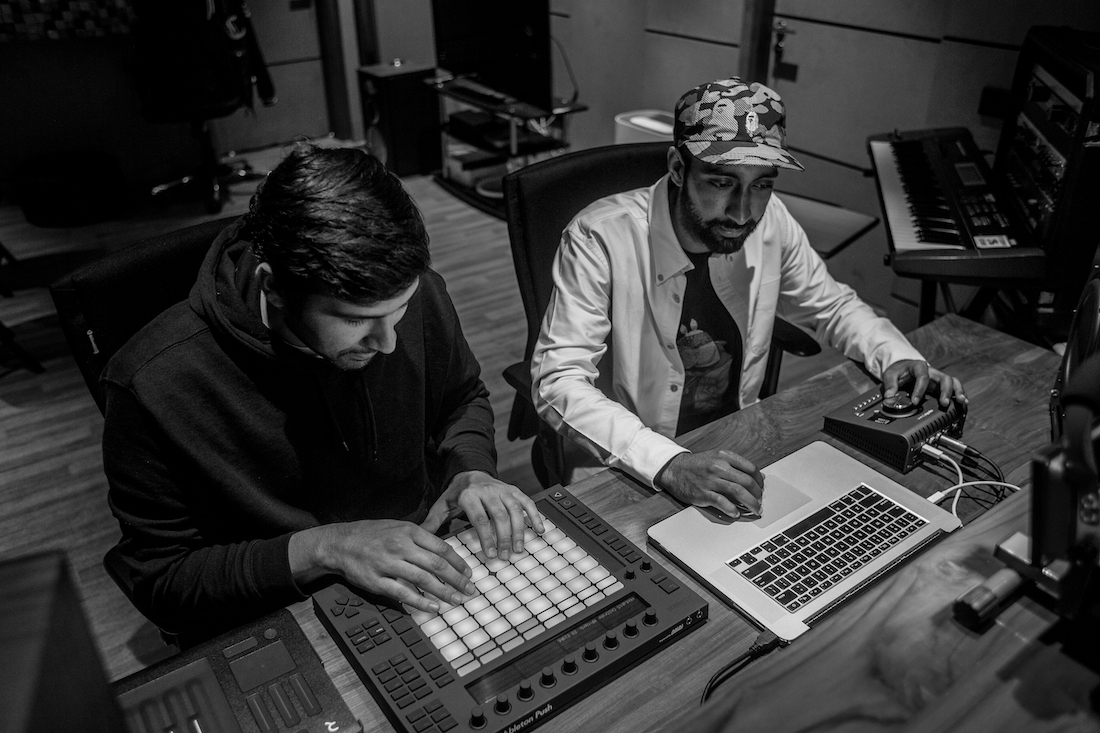 MadStarBase is a musical DJ collective that are perpetually creating the freshest music of today. Their sound can make any room shake and keep the dance floors stacked. I first saw them playing first at Magnetic fields last year and just couldn't stop grooving. Their sensibility meets at the edges of genres. Its rock, funk, pop, danc-y and so much more. Exquisite beats, effortless mixing and an insanely fun vibe transcends through their music. Right now, MadStarBase might be relatively unknown now but that shouls change as they gig more, and win fans with their improv-heavy sets like the ones they played at Mag Fields last year.
The frontmen, Anant and Neil grew up and studied in New Delhi until completing high school. After that Neal shipped himself off to Virginia for college and Anant was in Philadelphia for four years. 'Back then aspirations were basic, we just wanted to kick it and have fun. We never thought too far into the future, except when we were joking about selling enough beats to buy yachts,' Anant traced back time. In high school the boys started making beats for fun, and these beats were supplied to a crew formed by Anant's cousin (Risk aka Amit) called AfterShock Records. Then it evolved from there.
MadStarBase, the interesting moniker was the name of a project file that Neal, Anant, and another crew member at the moment, Zach, were collaborating on. 'Neal basically combined our individual monikers (ones we were using back then) into one word. As a creator, when you're naming your project files sometimes you have to use the most random inspiration to come up with new titles. So that's pretty much what Neal did and we all liked the sound of the word. It sounded like an inter-galactic, futuristic production crew, which we identified with,' Anant explained. An average music-making day in their lives sees Neal bring the 808 bass pressure, and Anant bringing the soulful touches. 'When we get in the studio, there's usually a goal in mind when we start, which is achieved through a healthy supply of Hennessy and pizza. We tend to just go with the flow during our sessions as well, and just let things develop naturally.'
Another interesting collaboration the boys are a part of is called the boxout.fm—An online radio station focusing on alternative music scene and culture in India. 'Artists, both established and new, from all over the country with so much talent are able to showcase their skills, and musical taste to everyone through the radio and the series of events. Radio was one area the alternative Indian music scene had not ventured into and boxout.fm has been focused on holding that down.' Apart from that MadStarBase promises more releases and collaborations for the latter part of the year.
TEXT Hansika Lohani Mehtani