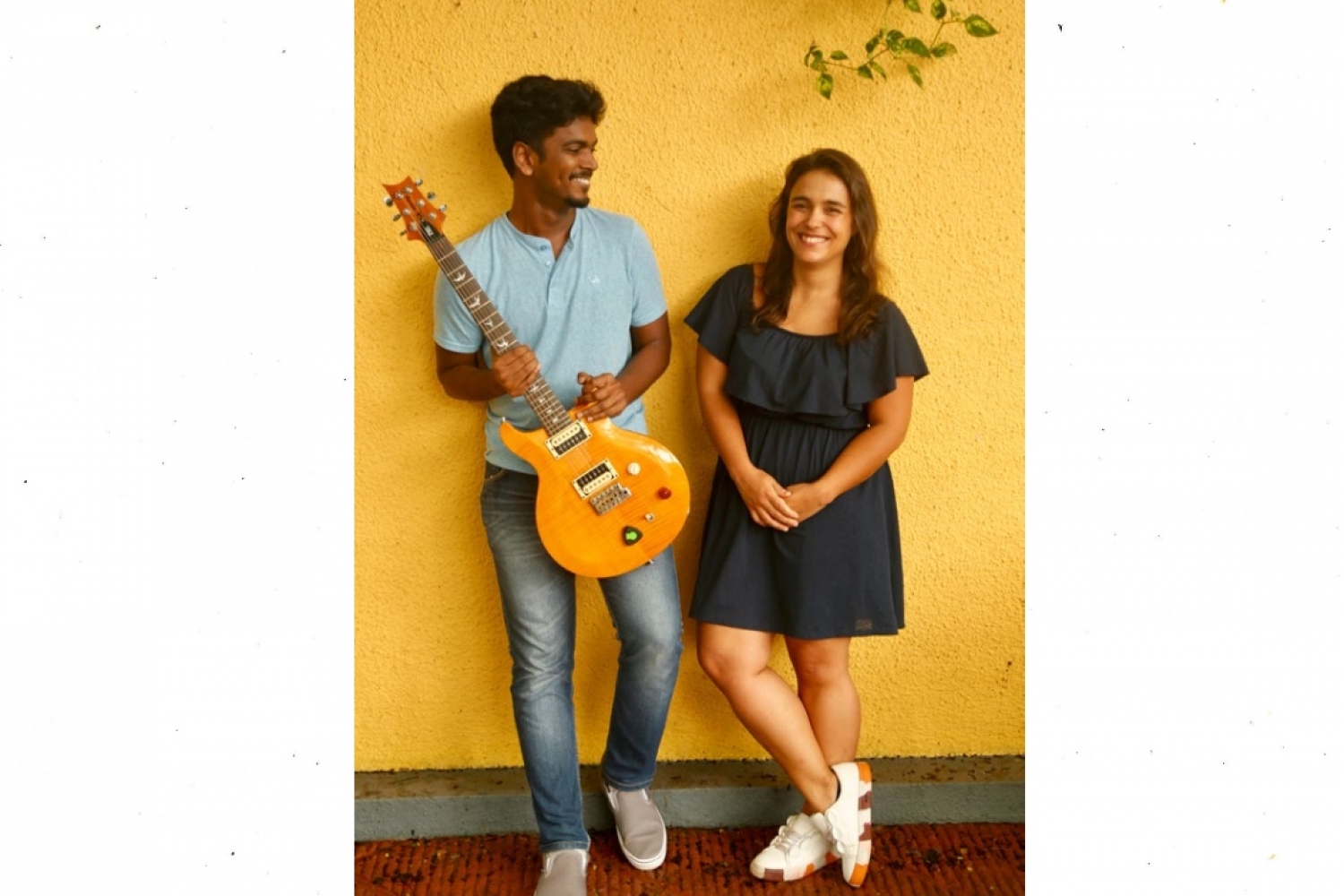 Photograph: Caleb Griffin
Latin music has been internationally renowned for decades, with bossa nova and tango capturing audiences the world over. But the number of Latin artists winning important international awards and topping Billboard and other charts (Luis Fonsi for 'Despacito' and MC Fioti for 'Bum Bum Tam Tam') appears to be a more recent phenomenon. To give you context, due to its highly syncretic nature, Latin American music encompasses a wide variety of styles. This includes influential genres such as cumbia, bachata, bossa nova, merengue, rumba, salsa, samba, son and tango.
In the 1950s, Brazilian bossa nova, which translates as 'new wave', seduced hearts and minds all over the world, with a genre that mixes samba, jazz and African beats. Singers like João Gilberto and Antonio Carlos Jobim made a historical debut at Carnegie Hall (a concert town in New York) in 1962, introducing bossa nova to American audiences. American jazz artists like Quincy Jones, Herbie Mann, Stan Getz and Charlie Byrd soon started to record bossa nova. Bossa nova conquered the world long before the birth and popularity of music festivals and multimillion tours. Although the music industry almost collapsed in the 2000s as the Internet made music freely available, streaming saw its first significant growth in 2015. It is in this new era of YouTube and Spotify hits that Latin artists are shaping the tastes of their audiences.
Picking up on the trend is Maria e Neil—a duo from Goa with heavy Latin influences who offer bossa nova to the Indian audience. It's almost impossible to not be seduced by their rhythm. Even though the language they sing in might sound alien, it is fascinating. Their music combines complex melodies, rich harmonies, catchy rhythms and poetic lyrics. Maria Meireles is from Lisbon, Portugal. She grew up in a house where either jazz or classical music would always be playing. Both her parents worked in cinema and were art lovers, so they made sure Maria and her siblings (there are five of them) were utterly exposed to all forms of culture and art. Neil Fernandes too, grew up in a house suffused in music played by his famous dancer parents. Owing to the early introduction to the craft, Neil released his debut solo album when he was just seventeen.
This is a conversation with the duo to know more their journey and their unconventional style of music.
How and when did Maria & Neil get together to create music?
Maria: We met back in April 2019 while preparing for a performance. We both understood and appreciated each other's styles and decided to start a jazz duo. Our first performance together happened in the beginning of May 2019. Before that, Neil already had a long experience of performing on stage (solo and with different bands) and had also released an album entirely produced by him. I, on the other hand, was much more into the classical music performance scene, so as a jazz performer, I wasn't as experienced. But combining two very different backgrounds, we created our own unique style and that's why we believe very strongly in our craft.
Indian audiences are not as familiar with bossa nova jazz. It's beautiful though. What's the story behind choosing it as the genre of your choice?
Neil: Bossa nova is a genre that encompasses all the aspects of music that we both love. Although it is a sub-category of jazz, it can fascinate the listener. Some of it also carries a lot of social messages, which is one more aspect that adds to our fascination. Maria always listened to a lot of bossa nova as it is very popular in Portugal and a familiar connection between Portugal and Brazil will always exist. In Portugal, because people can understand the lyrics and empathise with the general feeling of it, it plays in many venues around the country and it's highly appreciated by the general audience. And I, also having listened a lot to this genre, felt strongly drawn towards it. I also studied it during my time in Mumbai. Being from Goa, a tropical state with Portuguese history, my connection with bossa nova is very strong.
Do you think that India, as an audience, is open to listening to this style of music even though they mostly don't understand the language?
M: In Goa, there is a huge affinity for this type of music, which is a fact we really appreciate. It gave us opportunities to perform in several different venues all over the state and actually have an attentive and supportive audience most of the times. Nevertheless, independent musicians, in general, always have selected audiences and we are very content with that. Hopefully, in the future, the independent styles will make it through to the mainstream and be appreciated by a wider spectrum of people.
Can you tell us a little about the long play album that you are working on?
M: It will feature eight original songs with a lot of variety. It has been a long but very rewarding process. Even though we had to adjust a lot of things because of the present situation, we are very happy and looking forward to the release. We released the first single of this EP, back in December 2019. It's called 'True' and it's available on all major streaming platforms. The music video is also available on YouTube, it was directed and edited by Namitha Nair and shot in Goa's Portuguese quarter, Fontainhas.
What is your creative process? Who brings what to the table?
M: Our creative process is not a fixed one. For each song, we adapt and play different roles. During the creative process, we keep suggesting things in all different aspects. We never create without an agenda, or a purpose we believe in very strongly. All technical aspects, such as melody, structure, harmony, rhythm, etc. are chosen based on this initial stance. From there, it usually develops in a very organic way and we are always open to each other's suggestions or rec- ommendations. When it comes to the lyrics, we always write our own specific parts in whatever languages are required. This is always interchangeable, as we end up sometimes singing each other's parts. We both come strongly with our influences and we make sure that the blend and the fusion always sound and feel instinctive. We trust a lot in what comes out at the first few tries as we are very sure of what we want.
How would you describe your sensibility in music?
M: For us, music is always something that appeals to people's innermost emotions. We always make sure that our music stays true to this philosophy. One important thing for us is creating atmo- spheres, so that whoever listens to our music feels connected to the areas which the influences are drawn from. Music, like cinema, is a 'moving art'. It should flow fluently and organically. Even though you can listen to the same song a thousand times, every time we perform it, it passes different emotions, brings back different memories and is a whole new expression. That's why we create things keeping in mind the freshness and contemporary relevance.
Lastly, what is next for you?
M: Hopefully, we will be travelling to Portugal soon and promoting our album over there. Since the pandemic situation is in a much better state on that side of the world, we feel it can open a lot of doors for us and expose our music to wider and different audiences. Nevertheless, we love Goa and feel very welcome here as performing artists.


This article was initially published in our November 2020 Bookazine. To read more such articles grab your copy here.

Text Hansika Lohani Mehtani
Date 12-11-2021