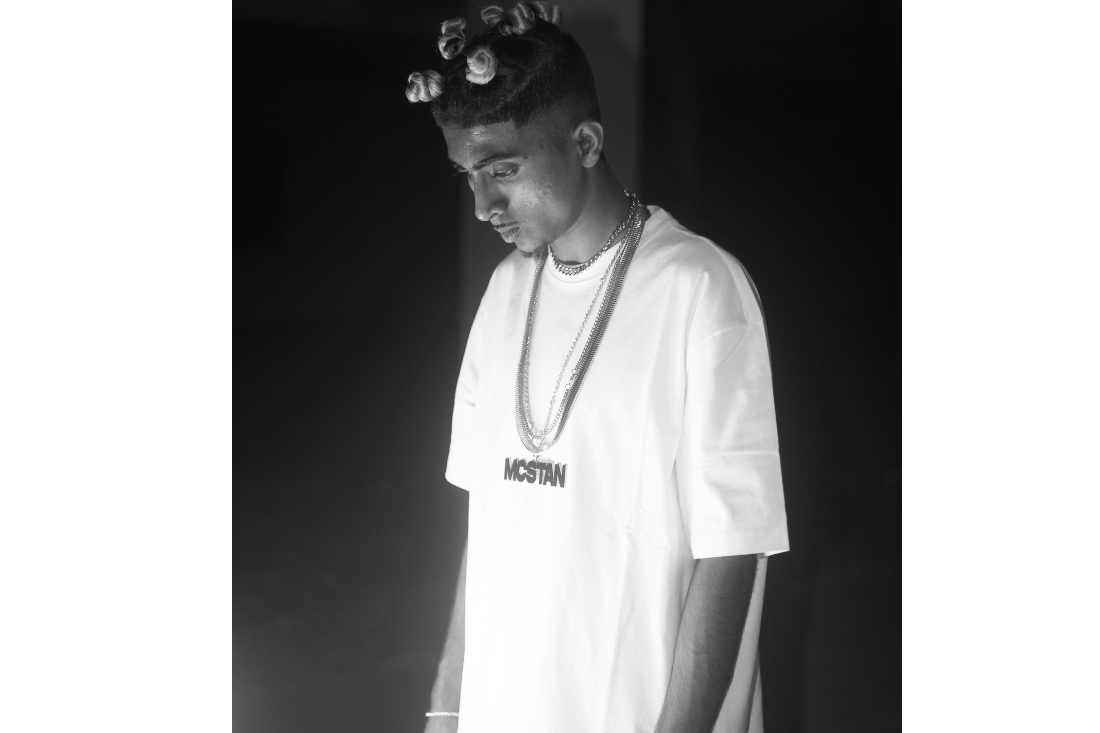 MC STAN, a.k.a Altaf Tadavi, has won fans worldwide with his unrestrained, sharp writing, and versatility as a beatmaker. He makes beats for his own songs, making him one of the few dual-discipline hip-hop artists in India. A pioneer. as much as a product of the Pune hip-hop scene, MC STAN is a creative powerhouse and has come a long way from the narrow lanes of Tadiwala Road, where he grew up listening to qawwali. He started his hip-hop journey by sharing videos of him rapping on WhatsApp, but soon became an enigmatic phenomenon thanks to an incredible online community of fans, who have helped his songs reach audiences in India and around the world. Over the last 18 months, MC STAN has gained more than 750,000 subscribers on YouTube for his stylised videos and raw, straight-talking verses.
He had been releasing songs from his audio-visual project Tadipaar throughout 2020, and released the project finale and title track on December 31, 2020. It is a story told through six songs and six videos of MC STAN's life in Pune, and captures his experiences with the police, fame and infamy, and what led to his 'exile' from Pune to Mumbai. Tadipaar serves as a showcase for MC STAN's versatility as a rapper and producer, which isn't tethered to genre classifications or trends. The finale runs 14 seconds short of eight minutes and reveals MC STAN the storyteller alongside the rapper. In the track, MC STAN's writing is conversational, peppered with cussing, a bit of braggadocio and bluntness about the realities of a life on the streets. We got in touch with him to know more about him and his music.
Tell us about your childhood years?
I grew up around Tadiwala road in Pune. I feel like I am a hood baby, as we've grown up around a lot of criminal activity and have not led a very privileged life. I was a kid, probably in 7th grade, when I felt like I'd become a rapper because I didn't have many other fancy aspirations and I knew I was never cut out for the corporate job life.
How and when did music become the way of life?
I've always just wanted to spread the message and vibe of hip-hop, like I was some alien who has come from outer space with some new stuff to show to the people who live here! I feel my role is that of a messenger of hip-hop. It was through my elder brother that I first encountered.
How did you explore or rather further work on your music?
I used to go to cyber cafes to read up on the genre. For a year, I just worked on gaining knowledge about the scene, understanding the genre, the lifestyle and then started my own personal hip-hop movement. I attended rap battles and cyphers, I still do. I attend them now more discreetly, so that I don't grab too much attention.
You grew up listening to qawwali, did that make a difference in creating the music you do?
Through qawwali, I understood Indian music, sur and taal. Qawaali talks about stuff that wakes you up, and I related to that a lot and it had a deep influence on the music I make, and write.
Tell us about Tadipaar?
I know most people don't have time to listen to stories about someone's life, but for those who do, this project and this song is for them. I dedicate this track to my fans. Through
Tadipaar
I have tried sharing a lot of things I've seen and experienced growing up, both good and bad. It also talks about my move from Pune to Mumbai. I have learnt, and would like to tell my audience also, to think practically and not emotionally.
Now that all the different stories that were a part of Tadipaar are out for the public to listen, what are you working on next?
I'm working on new school stuff (think the Lil'-and-Young hip-hop sound) for the year ahead — skinny jeans along with a mumble rap kinda vibe. I also think this is the year you will see me collaborating with a bunch of other artists. Planning on also cutting my hair shorter, getting a Lamborghini and some new ice (jewellery), and creating shows like Sunburn… just kidding! 2021 humara hai (2021 is mine)

Text Hansika Lohani Mehtani