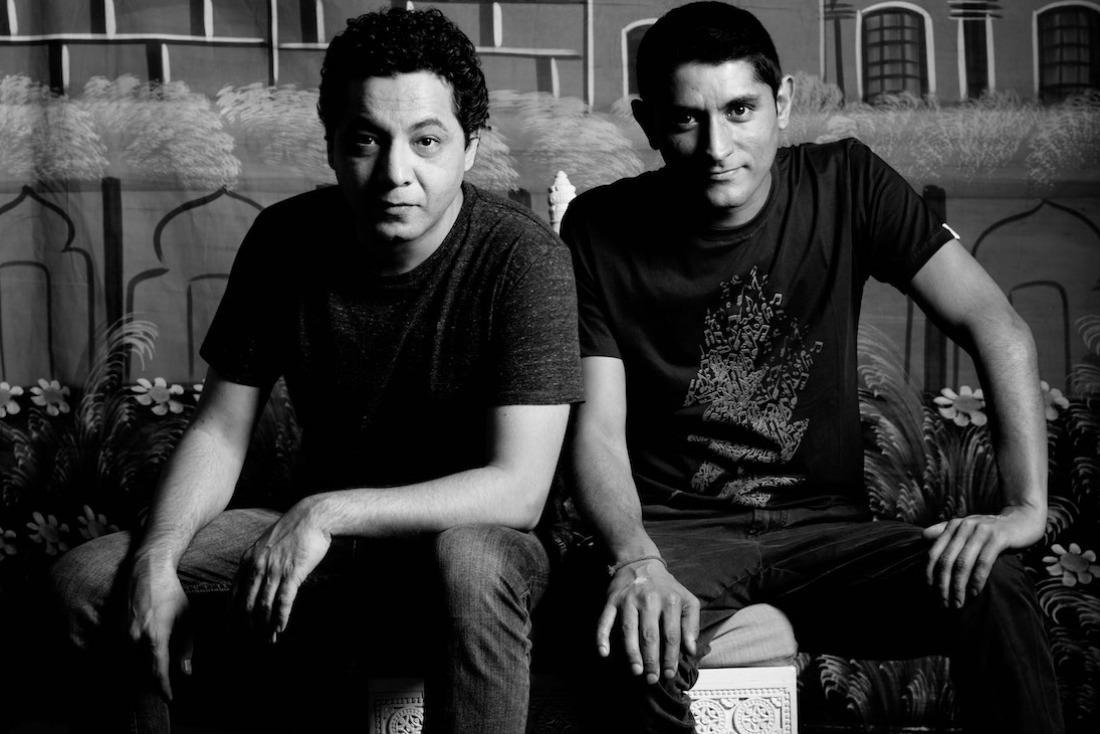 Unquestionably, one of the pioneers of the Electronic Music wave that emerged from the Indian Subcontinent, Midival Punditz are a global brand. While playing on the world stage, the Delhi-based duo of Gaurav Raina and Tapan Raj, is quite comfortably, contemporary Indian in every way. Their music imbibes a heady dose of Indian folk and classical elements in their signature electronic music mould. So, it is no surprise that their music pops-up in Bollywood films, where the script demands an edgy musical narrative or the closest possible articulation of India's bustling counter-culture sounds. As the Gully Boy soundtrack makes waves across the country, the Punditz's contribution to the much-talked about film's soundtrack, needless to say, stands out.
Titled Train Song, the track that featured in the conclusive part of the film, is a result of the duo coming together with their favourite collaborator Karsh Kale. We connected with Tapan Raj (TR) and Gaurav Raina (GR), who told us more about their music and the Gully Boy OST.
Tell us a little bit about your journey, how it began and how has it been so far.
We started our music journey as a band back in 1997 just as we both got out of college in Delhi.
TR: After experimenting and finding our sound we started gigging in Delhi and our work got noticed enough to get us a record deal with a Six degrees records in USA and also getting licensed for movies like Monsoon Wedding back in 2000.
We have since released 4 studio albums, a remix album, contributed music to numerous compilations, TV series, film scores and have toured quite a bit internationally and in India. The ride has been pretty awesome and now we are in the planning and recce stage of our upcoming album.
What inspires your music? Please describe to us briefly the aesthetic of your music and what it intends to convey.
GR: Our environment inspires our music and that could be while we are traveling or right in our city of Delhi. Our friends and other artists also have a lot of influence on our work since they become a part of our environment.
Our musical aesthetic is deeply rooted in Indian folk and classical music along with electronic music styles. We call it Indian Electronica.
It is the most honest expression of what we like to do together as a band and we believe maintaining that honesty is extremely important for our vision. We of course listen to and are influenced by a variety of music styles but Indian electronica style is what comes out most comfortably for us.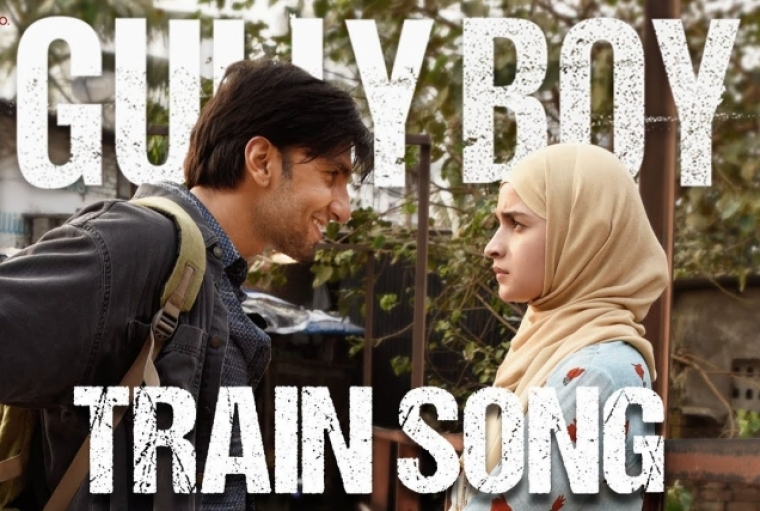 What is the story and was the creative process behind Gully Boy OST - titled Train Song?
TR: Train Song came about in our Delhi studio a few years back when Karsh was traveling through Delhi. We (Midival Punditz and Karsh) decided to write a couple of tracks that had strong folk influences from India and juxtaposed with English lyrics. We think we were channeling our long time influences and World music legends Paul Simon and Peter Gabriel. Once we had laid down the composition and English parts which were beautifully sung by Karsh, we decided to send it to Raghu to come up with Kannada parts along with the already laid down English vocals.
He wrote a beautiful melody, lyrics and recorded his parts and sent it across. We instantly loved what he had done and that he had got the brief of the song in the first go. After a few minor edits, the song was ready. We performed it at a bunch of festivals including NH7 and a few other shows and saw how well the crowd responded with singing the chorus parts and we knew we had a memorable song, but it was never released officially.
Then a few years later, Zoya (Akhtar) and Ankur (Tewari) approached us to use the track in the movie Gully Boy with new lyrics in Hindi to replace the Kannada vocals but they wanted to keep the original English lyrics and singing intact. The Hindi lyrics were being done by none other than Javed Akhtar Saheb and would be sung by Raghu Dixit himself.
GR: Also the script and story of the movie resonated with us. So, we were super happy that the original essence of the song will remain and now the track will be heard by so many people since its going to be a part of a major motion picture. Also, we had worked previously with Zoya and Excel and Ankur and so our chemistry with them was pretty smooth and we understand each other's narrative very well.
The fact that it was used in the conclusive piece of music in the movie made us very proud of the song. We are very happy that it was worth waiting all this while to finally finding the perfect platform to launch this song that a lot of our fans had heard in the original form in our various shows but we had not found a project that could do it proper justice. Thanks to Zoya, Ankur and the entire Excel team for making it happen.
What are your views on the current Indian Electronica scene? Where do you think its headed?
TR: The electronic music scene in general in India is doing amazingly well and lots of extremely talented musicians are creating wonderful original music in all styles.
There are also a few handful of Indian electronica artists out there, who are pushing the envelope and making truly global music that people from all over the world are relating to.
With the opportunities in movies or streaming platforms like Netflix, Amazon and others, the scene will only grow and it's truly an exciting time for the music industry on the whole.
Lastly, what's next for you?
GR: We have currently begun the planning for the next MP album - it's going to involve inspiration and collaborations with some never before artists from remote parts of our country and world over.
Hoping to complete the record sometime this year and tour it with our live band. We are excited to get back to this stage after taking it a bit slow in the last few years.
Text Nidhi Verma