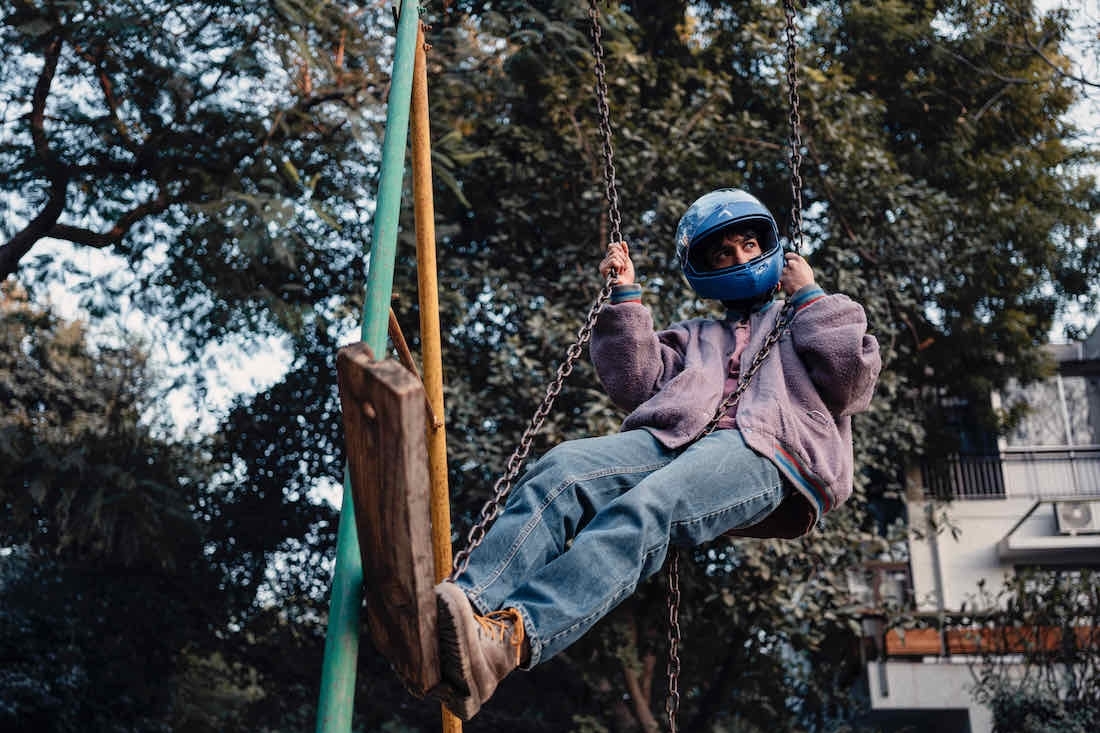 Since 2011, Shantanu Pandit has spent his time honing his craft. He has a sense of vulnerability in his music, like a fabric woven with memories, lost love, joy, nostalgia and homesickness. Having been a frontrunner amongst singer-songwriters, Shantanu's journey has been an interesting one — from releasing his solo EP titled Skunk in the Cellar in 2014, which received a lot of love from listeners and critics alike, to the classic self-titled debut album in 2016 by Run it's the Kid, the moody waltz band he founded, and his melancholy-tinged sonic explorations with the side project, Morning Mourning, in 2018.
His upcoming debut album, Milk Teeth, is a 10-song journey through various shades of melancholy and wonder. It explores themes such as betrayal, coming-of-age, mortality and permanence. Four years in the making, the forthcoming body of work is an important landmark in his career and a bold statement about where he stands today as an artist. We're in conversation with him to know more.

You've evolved so much. How would you define your music now?
Rock.
Tell us about the inspiration behind Milk Teeth and what's its general mood?
Some of the songs are inspired by my childhood, some are snapshots from not so long ago.
Desperate.
It's lovely to see you releasing Milk Teeth under the name Shantanu Pandit? What made you decide to come back to this?
More people know me by my name, and I guess more people would listen to it if I put it under my name. But more than anything else, it's just a feeling. Feels like the right thing to do.
The lead single of the album, Aliza don't count on me, starts with a subtle piano arrangement, seamlessly building up to a crescendo, much like an emotion…
That's one way to look at it. Thanks for that! That song is pretty much just a pile of feelings
And what space does Haley's Comet come from?
Wonder.

You seem to have a special relationship with long-term collaborator, Dhruv Bhola. What was his role on this record?
Yaa he's my best friend and the most talented musician I know. Anything I do feels incomplete without his blessings. He's played most of the bass, a bunch of guitar, some piano and some harmony singing. He'd send me feedback for every mix I did. He's been the biggest support for me during the making of this record, and I 100% defo wouldn't be on the other side without this man's support.

In a recent interview you talked about how you believed the last few songs of any album glue together the larger theme of the artist's vision. Could you elucidate more on this?
By the time you have five or six songs that fit together, you get a sense of where you're headed, and then you write more to make the whole thing fit even better.
How was the experience of producing this record yourself?
Painful. But so satisfying as well. Kinda like long distance running or trekking, except this took years. So much doubt, straight up depression at times. But also so much joy. It's a weirdly beautiful experience that I'd want to do over and over again.
Where are you now, mentally and physically?
I'm in Leh.
Lastly, what else is in store for this year?
Hopefully some shows, maybe some more music.
Text Hansika Lohani Mehtani
Date 27-07-2021