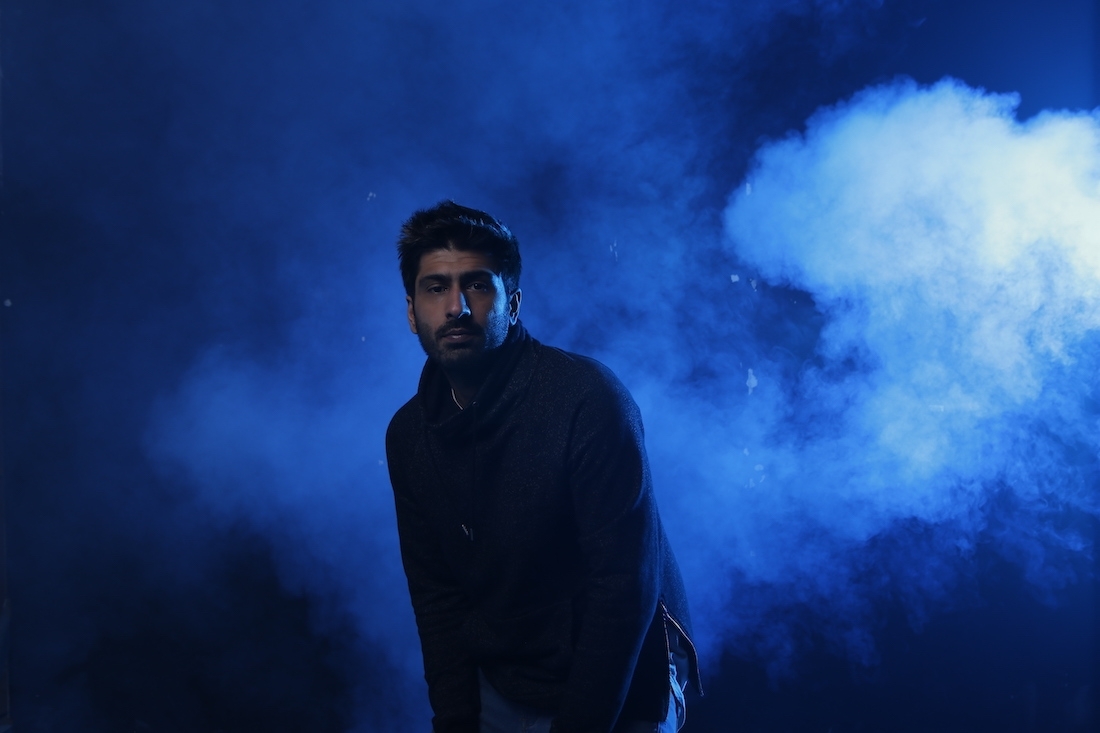 Morethanay's moniker itself tells the story of the artist. Rahul Singh's journey of creating music is based on a deep and very personal process. It began with self-reflection, which he articulated through writing and towards finding something 'More Than Ray'. The Canadian-bred and now New Delhi-based Rap/Hip-Hop artist developed a strong connection to his genre at a very early age and was already writing rhymes as a teen, while growing up in Montreal. Mindful of the importance of 'finding his niche' and being 'unapologetically authentic', Rahul took his sweet time in releasing his music to the world after writing and recording it. He eventually released his debut single titled Gone in July 2019, followed by Vibes in July 2020. We're in conversation with the hip hop artist about his journey and his newest single Quit Playin.
How did music find its way into your life and eventually lead you to releasing music under the moniker of Morethanray?
Music has been a big part of my life for as long as I can remember. I grew a deep rooted love for it thanks to my parents, who would play their favourite tracks in the mornings while driving me to school, or over the weekends when we would hang out as a family. They also loved an eclectic range of artists, so I learned to be very inquisitive when I was given the flexibility to explore music for myself. It remained a passion for me through high school and college, where I began writing, albeit more so as a creative outlet than anything else. I had no plans of ever releasing what I was writing, I just knew I loved the process. Once I started working, I felt I was only halfway committed because music was my real passion. So I decided to follow my dreams instead of waking up 10 years later to my worst nightmare. I still have entrepreneurial projects I attend to, but this route gives me a lot more leeway.
I spent a lot of essential hours in regards to finding my lane as an artist in Chicago, at CRC (Chicago Recording Company). I was recording an unreleased project there, but my experience was wildly different from that of a basic album recording — I viewed it as my opportunity to get a higher education in music and gain a wide array of skills, which would otherwise take years of hard work to gain. The engineers and producers there were great and taught me the fundamentals of what I've now been able to build upon. They gave me a framework for understanding what it was going to take for me to make the leap required to get where I wanted to go. It was there that we came up with the alias. Everyone has called me Ray for as long as I can remember, I wanted a name that was far less generic than just my nickname and we came up with Morethanray.
Which musicians have influenced your work so far?
I love so many artists and genres that this is a difficult one. I can conscientiously say that I don't ever try to sound like anyone else, but it's impossible for certain influences not to come through in my work. I'd say the foremost example here would be Kanye West, just in terms of his fearlessness and stream of consciousness approach to thought creation and ideation. I also love his sense of humour. Another big influence would have to be Childish Gambino. I think his versatility and courage to experiment with just about anything is something I aspire to emulate more, as well as his ability to let his creativity branch out into other forms of art.
Lastly I'd say that when I was still raw and finding my space in terms of who I was as an artist, ICONYK (friend and producer) had a massive influence on me as well. From the beginning we had a tremendous synergy in terms of musical taste and sensibility, but without the countless hours spent together recording or watching him cook up some beats, I doubt I'd be as polished an artist as I feel I am today.
How would you describe your music, style and identity?
My music is an expression of who I am and what I'm experiencing at the time I make it. I try my best to be as relatable as possible, by talking about real experiences and vibes, versus the more popular motifs of status, money, and fame. I'd say my style is very east coast Hip-Hop with a touch of Chicago swag and attitude. I try to be as visual as I can be with my writing because in my head my albums are movies, and I get to be the director and the cast. I hope this translates into the same experiences for the people since I really am trying to paint a vivid picture with my bars. Ultimately though, if nothing else, I'd like to come across as I see myself — a genuine and straightforward dude, who's not exempt from the occasional screw-up and is good at rhyming words.
What was the starting point for Wabi Sabi? What inspired it?
The entirety of my journey in music so far has involved a friend and longtime collaborator ICONYK. On the path to creating this EP, we probably spent hundreds of hours in the studio making several other tracks. Once we hit a certain vibe and began to really refine our abilities, we decided it was time to work on an actual project with the aim of eventually releasing it. Wabi Sabi is a term that is meant to describe imperfect beauty. Being a perfectionist made it difficult to share my music with people, but once I leaned into the notion that there's a certain beauty in the imperfections of life, I realised that I was ready.
Gone and Vibes were the first tracks I wrote once we hit our stride, and with that as a starting point we were extremely confident in our ability to build a quality track-list. The first release from the EP, Gone, is about dealing with hardships. The title refers to one's inability to gain some peace of mind about personal issues, as well as the mindset that ensues when you try and hide behind vices in the form of various substances. Vibes is a more upbeat track and focuses more on my personal growth. It explores where I am as an individual and how I'm trying to dig deeper in terms of what I'm trying to accomplish and who I'm trying to accomplish it with.
Lost and Quit Playin came out of a more collaborative and creative space after we had recorded the other two, but took shape rather quickly. Once the first two were written, a clear standard was set for any subsequent idea that would follow. Lost is the manifestation of what it takes to get out of a dark place. It also serves as a reminder that only you should be charting your path, and that self belief transcends any opinion as long as you're ready to put in the work.
Tell us more about Quit Playin and what went into the making of this track? Finally what's coming up for the new year?
My new single Quit Playin examines the emotions of fear and doubt that surface when the odds are against you. It's about the value of self-empowerment, and how we are truly in more control of our happiness and mindset than we choose to acknowledge. Seems fitting to share with the world now. As this is the last release from my debut EP Wabi Sabi which also marks my first foray into dropping a large scale release, I'm excited for the adventure that lies ahead! Speaking of which, we have a visualiser dropping before the end of year, as well as a new album that I'm in the process of recording, which will drop in early 2021. Stay tuned!
Text Unnati Saini