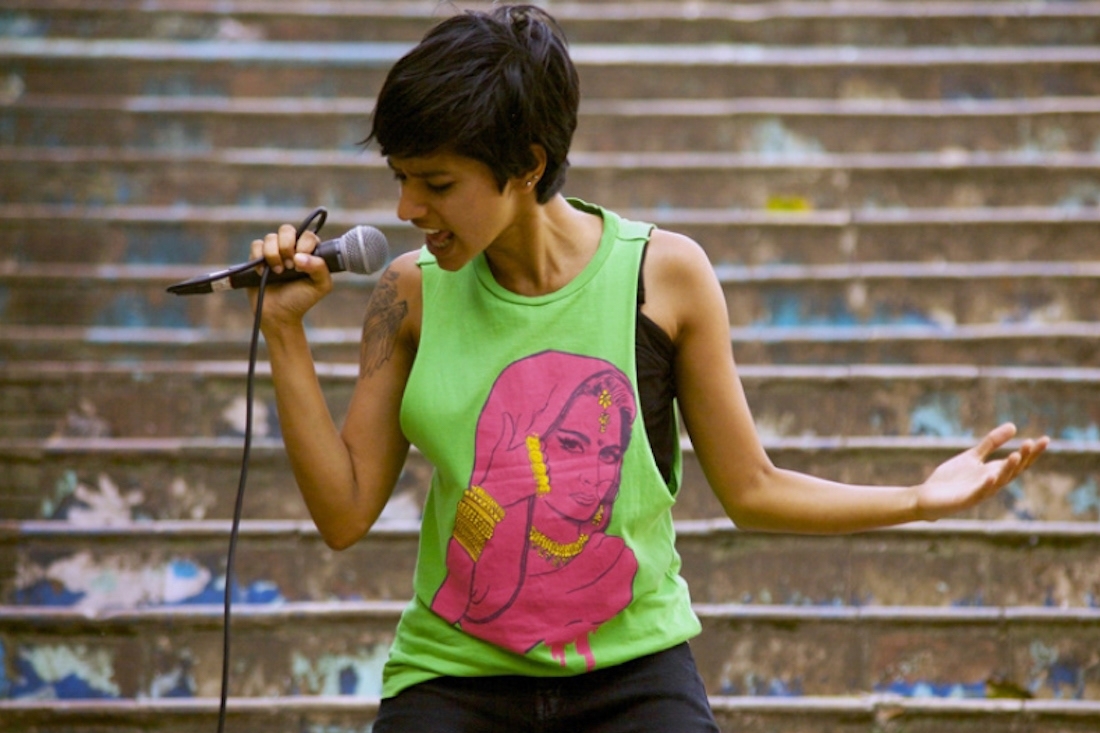 Rap and hip-hop, as they exist today, are facing a renaissance with cultural diversity being reflected in music. The voice of those not in the mainstream is increasingly gaining traction, and we need to hear what they have to say. So, we explore some regional hip-hop and rap artists, who are making great strides in fighting oppression, empowering generations and bringing out the true flavour of India in song.

Arivu
Arivarasu Kalainesan has made a name for himself with his recent release Enjoy Enjaami, in collaboration with the talented Sri Lankan musician Dhee. With A.R. Rahman's new independent music platform Maajja promoting the song, the Tamil rapper, lyricist and playback singer has garnered much attention. Singing in his own tongue, Arivu brings the flavour of regional India to hip-hop and rap. At the same time, he is vocal about the Dalit community's woes and incorporates into his works themes of caste, poverty and politics. Enjoy Enjaami is a song that, with its catchy beats, narrates the story of his grandmother or Valliamma, as she was taken to Sri Lanka from Tamil Nadu to work as a bonded labourer in tea plantations. The landlessness of marginalised communities has been highlighted in the song, and while a large part of the song highlights inequality, it also celebrates the life of our ancestors as they lived harmoniously among nature, the environment and with each other. Arivu's songs incorporate Oppari music, which is deeply rooted in pain and lamenting, and Gaana folk tradition, which is a rap-like collection of rhythms and beats native to the Dalits of Chennai. He rightly calls himself the voice of the street.
The Casteless Collective
Based in Chennai, Tamil Nadu, the band The Casteless Collective was founded by filmmaker Pa. Ranjith and filmmaker and film composer Tenma in 2017. Taking inspiration from anti-caste activist and writer C. Iyothee Thass, the band has been a force to recon with in the regional musical scene, formed to disrupt the accepted. Overtly political, their rap songs rage against the entrenched caste system, systemic poverty and the oppression of and discrimination against women and minorities. The rock-folk group has paid homage to B.R. Ambedkar and delves into the gaana and oppari tradition. Stories of the toils of landlessness, immigration, Dalit assertion, LGBTQ+ rights and the fight against honour killings, find space in the the oeuvre of the 12-member band — which rapper Arivu is also a part of — inspiring people through verse.
Siri Narayan
Rapping her verse in Kannada, English, Telugu and Hindi, this multilingual artist has been topping the charts ever since her arrival. Siri has been a trailblazer in carving a path for women rappers in India. Within the male-dominated genre, Siri speaks of experimenting with sound, bringing diversity into a sphere largely unchanged. With her single My Jam, Siri hopes to reclaim the space due to women. She wishes for the Indian music scene to diversify and is making every attempt to that end.
UNB
Hailing from Gangtok, Sikkim, UNB aka Ugen Namgyal Bhutia, delivers his rhyme in Nepali, Hindi and English. His aim is to combat the racism his community faces. Of Nepali heritage, UNB's intention through his songs, specially his EP Made in India, reinforces his status as an Indian national. Fascinated by the narrative power of rap, Bhutia seeks to publicise his own story, highlighting the legitimacy of the Nepali language as being amongst the 22 official languages listed in the Indian constitution. To combat the ignorance of mainlanders and raise awareness about his own Sikkimese culture, UNB ties these messages to trap music and beats of hip-hop, reaching the ears of the nation.
Sofia Ashraf
Chennai based Sofia Ashraf is a rapper, singer and activist. In her songs, she has addressed climate change and the disasters created and caused by human and corporate negligence. Her song Don't Work for Dow criticises the company Dow's failure to compensate victims of the 1984 Bhopal gas tragedy in India. In 2015, she released Kodaikanal Won't, a music video addressing mercury pollution in Kodaikanal from a thermometer factory. Amassing attention, she chooses to use her power wisely, educating young women about the need for change. Feminism, human rights, corporatism are themes that feature in her works, as she seeks to educate the masses about lesser known works of people who are making great strides in music or otherwise.
Sumeet Samos
Rapper Sumeet Samos from Odisha writes his songs in Odia, Hindi and English. His music is primarily focused on issues faced by the schedule caste and schedule tribe communities, against Savarna oppression, manual scavenging, caste discrimination and atrocities against Dalits, propagating the ideologies of Ambedkar and Jyotirao Phule. Belonging to the Dalit community, Sumeet feels their pain strongly and is adamant to start waves of change. He recently called out the hypocrisy of those who condemned the murder of George Floyd in Minneapolis, yet stay silent while brutal caste-based assault continues in their own nation. His track Jaati is an opinionated attack on the oblivion of people with regards to their own social privilege and the invisibility of caste in the eyes of upper-caste, upper-class individuals. In an attempt to restructure the future and his identity, Sumeet Samos poses hard-hitting questions, which invariably compel the listener to reassess their own standing.
Text Devyani Verma
Date 08-07-2021