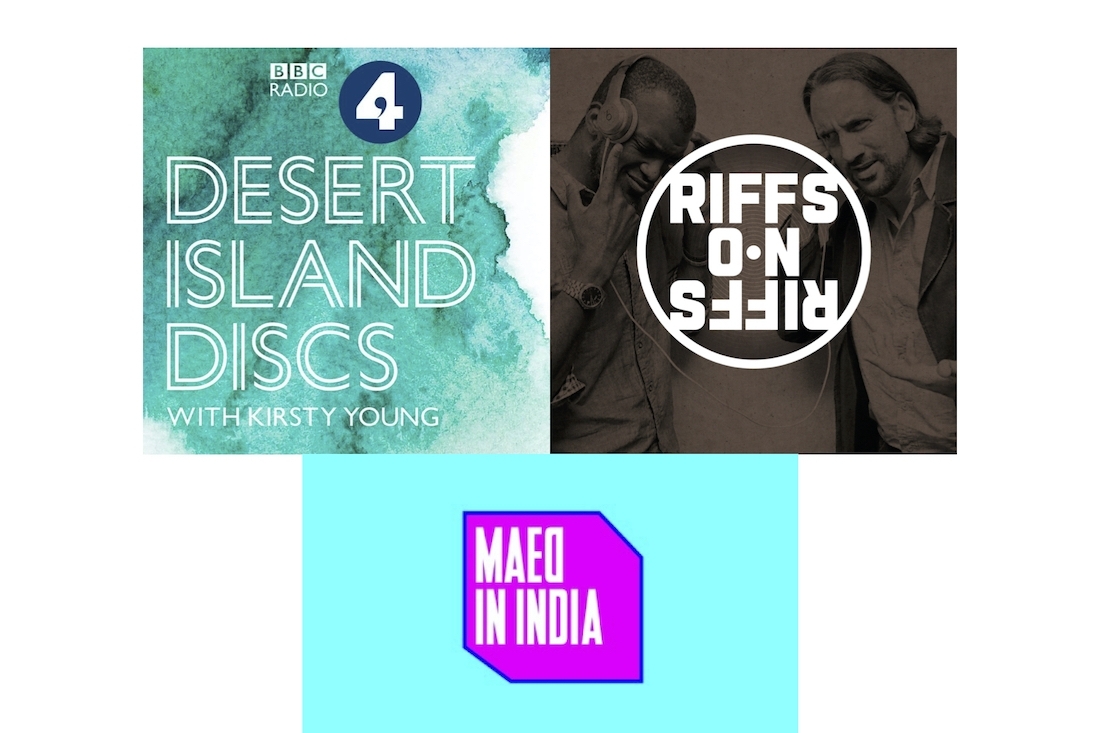 Music has, since time immemorial, been our quotidian companion through routine breakfasts, a laid back Sunday morning, a hectic Friday evening, any afternoon, all night, and essentially all the time. This is because music evokes something that is hard to describe, but it always succeeds in matching your mood by empathising with you. A good music podcast will not only help you put these feelings into words, but will also add weight to your perception of an artist or a track, by providing you with interesting trivia.
Here's a Platform edit of music-themed podcasts, traversing different formats, genres and tenors.
Desert Island Discs
Eight tracks, a book and a luxury: what would you take to a desert island? A British staple since 1942, this quintessential BBC radio program (now a podcast) entails the host asking a top celebrity or public figure to select the eight tracks that they'd take to a desert island with them — in other words, the songs that define their life. This usually paves the way for some amusing repartee, and the interviews usually get deeply personal. Celebrities from Julie Andrews to Tom Hanks to genocide survivors and activists have appeared on this show to tell their story.
Maed in India
Each episode in the podcast showcases an Indian independent musician through an interview, and includes an exclusive acoustic session with the artist. The ever-delightful radio jockey Mae Mariyam Thomas has hosted everyone from Sid Sriram to Ankur Tewari, Ladies Compartment, Prateek Kuhad, and Indian Ocean. Exploring all kinds of music genres, from hip hop, blues to rock and soul, the show often indulges in special edition episodes like 'Our Neighbours', which brings you stories from independent music scenes in Sri Lanka, Nepal, Pakistan and Bangladesh.
Riffs on Riffs
Like other artists, musicians tend to acquire inspiration from works that aren't their own. Hosts Joe Watson and Toby Brazwell explore the past and present to connect the dots between legendary tracks and the often lesser-known songs that were their muse. Aiming to trace the musical landscape, episodes dive into the similarities between songs like Ed Sheeran's Shape of You and TLC's No Scrubs, among others.
Rolling Stone Music Now
An iconic music figure itself, Rolling Stone is one of the most revered and followed magazines. While other publications come and go, this podcast is a testament of its historic acclaim. Episodes tackle the history of boybands to album breakdowns by the writers and editors of the magazine, as they delve into interviews with favourite artists, what's playing in the office, expert insight on the week's biggest music news, and much more.
Song vs Song
Everyone loves a good debate, and what better way to spend a weekday afternoon than to listen to hosts Todd Nathanson and Dany Roth pit two similar songs of an era against each other, often resulting in a hilarious musical smackdown with controversial outcomes.
Text Janani Venkateswaran